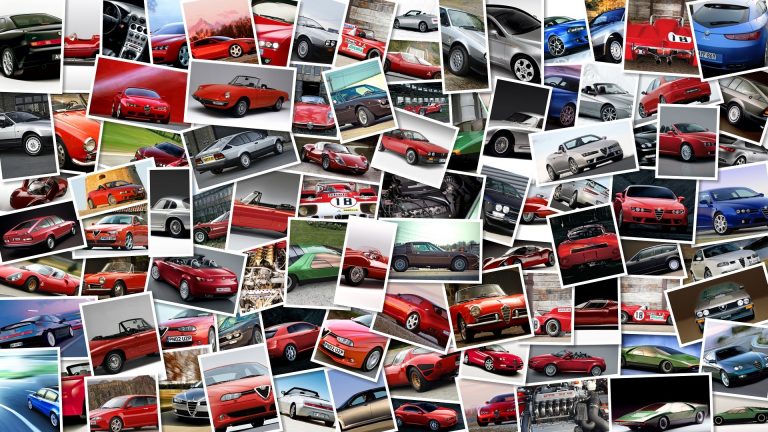 As we had anticipated the new Vespa GTS 300 Super has been revealed and in addition to our little test run, below are some of the official details and photos.
"A Vespa is a Vespa" – a timeless definition and the GTS 300 Super takes in hand once again the sporty tradition which has characterised the best years of the Vespa history.
And this in a golden moment for the Vespa brand: in a few years the production has more than doubled, passing the 50,000 mark that Vespa produced in 2004, 100,000 in 2006 and beyond 117,000 in 2007.
All of which is testimony to the fascination still intact after 62 years of history and 145 different models.
Some details of the GTS 300 Super from the press release are available below, along with an extensive photo gallery.
This new Vespa re-interprets the "classic sports" style of the Vespa collection.
The bodywork has undergone some modifications: on the right side a horizontal grill stands out, echoing the most beautiful past Vespa's and giving the vehicle an elegant sporty touch.
The new alloy, two-colour wheels further reinforce its sporty style and the suspension system is touched-up with red varnish, the same as the front spring, to give it a racing effect.
A new front panel with chrome grill has also been included.
As in the best Vespa tradition, there is a round headlight with black surround to give it a meaner look.
The analogue instrument panel includes new grafics with white numbers on a black background making it easy to read.
The seat shows off a typical sporty style in black with grey trim.
Two versions are available, touring and sport, to give the customer flexibility of choice.
Only two colours are available – we've heard the white is really beautiful, and shiny black is also an option.
The GTS 300 Super is equipped with a single cylinder Quasar, at four valves and with electronic ignition and is water cooled.
The power has been pushed up to 278 cc thanks to the increase in the cylinder bore (now 75 mm).
Compared to the GTS 250, the 300 Super has a higher torque (22.
3 Nm as opposed to 20.
1) reached with a lower rev (5,000 instead of 6,500).
This gives the Vespa some elasticity and unrivalled acceleration in this class of power.
The entire bodywork, which has always distinguished Vespa, is not a tubular chassis with plastic but a whole steel structure which better supports the engine and mechanical parts.
This has been a philosophy which sees greater rigidity (up to 250% more than in scooters with tubular frames), and gives the scooter an extraordinary precision drive and legendary robustness.
The nine litre tank guarantees autonomy without compromising on under-seat space, and the compartment (which can carry two demi-jet helmets) can be completely removed without the help of tools, for easy access to the engine.
The scooter has two 12 inch wheels with 120/70 front tyres and 130/70 for the rear.
The front suspension includes the classic pistons which separate supporting functions from the shock absorbers, while the two rear shock absorbers are hydraulic regulated and are fixed to the carter trasmission and the exhausted system.
Plenty of accessories are available including an ample rear storage box, a soft bag for day-to-day use, and a front storage compartment.
In addition there is a leg cover, higher windshield, electronic alarm, foot mats, front mud guard protection and an all-over scooter cover.
For more information go to www.
vespa.
com