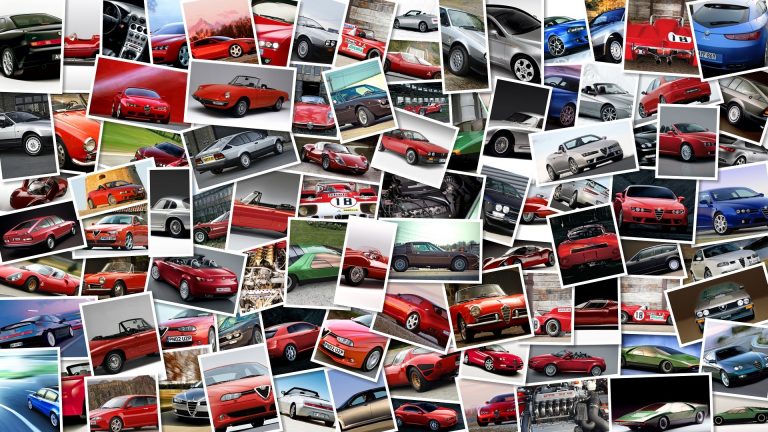 On the second day of Moto2 testing at Valencia, lap times began to drop and the become tighter, with four riders making it under the 1.
36 barrier and eleven within a second from the top rider.
Taking over from Nicol Terol, pre-season title favourite Pol Espargaro topped the timesheets with a best lap of 1'35″191 in the final hour of the session and leaving yesterday's leader Nicol Terol, in second and little more than two tenths adrift, followed by Thomas Luthi who made a big jump forward, shaving off almost seven tenths of second from day 1.
Julian Simon continues to impress with his Italtrans Racing Team Kalex machine as he finished fourth, while Pons rider Tito Rabat jumped a few spots to take fifth and he was just 0.
005s faster than Johann Zarco.
Takaaki Nakagami took 7th with the other Italtrans Racing Team machine, and Scott Redding was 8th ahead of Simone Corsi – the best of the la Speed Up riders, while Jordi Torres closed out the day in 10th.
Like yesterday several riders crashed, Moto2 rookie Sandro Cortese, JiR Moto2's Mike di Meglio, Louis Rossi, Blusens Avintia's Kyle Smith and QMMF Racing Team's Rafid Topan Sucipto – his third in two days.
Desguaces La Torre SAG's Marcel Schrötter will miss the rest of the test, as his bike cannot be repaired in time from a crash yesterday.
According to the MotoGP website 'none of the riders were seriously hurt.
'Tomorrow will be the third and final day of testing for the middle class.
Moto2 Valencia test results day 2:01- Pol Espargaro – Tuenti HP 40 1'35.
520 02- Nico Terol – MAPFRE Aspar Team Moto2 + 0.
213 03- Thomas Luthi – Interwetten Paddock + 0.
427 04- Julian Simon – Italtrans Racing Team + 0.
473 05- Tito Rabat – Tuenti HP 40 + 0.
503 06- Johann Zarco – CAME Iodaracing Project + 0.
508 07- Takaaki Nakagami – Italtrans Racing Team + 0.
531 08- Scott Redding – Marc VDS Racing Team + 0.
582 09- Simone Corsi – NGM Mobile Racing + 0.
672 10- Jordi Torres – MAPFRE Aspar Team Moto2 + 0.
770 11- Mika Kallio – Marc VDS Racing Team + 0.
994 12- Dominique Aegerter – Technomag carXpert + 1.
319 13- Anthony West – QMMF Racing Team + 1.
348 14- Alex De Angelis – NGM Mobile Forward Racing + 1.
350 15- Toni Elias – Blusens Avintia + 1.
363 16- Xavier Simeon – Maptaq SAG Zelos Team + 1.
566 17- Axel Pons – Tuenti HP 40 + 1.
669 18- Mattia Pasini – NGM Mobile Racing + 1.
876 19- Ratthapark Wilairot – Honda Gresini Moto2 + 2.
076 20- Ricky Cardus – NGM Mobile Forward Racing + 2.
205 21- Yuki Takahashi – Idemitsu Honda Team Asia + 2.
208 22- Mike Di Meglio – JiR Moto2 – MotoBI – + 2.
238 23- Danny Kent – Tech 3 Racing – Tech 3 Mistral 610 – + 2.
491 24- Randy Krummenacher – Technomag carXpert – Suter MMX2 – + 2.
914 25- Steven Odendaal – Argiñano & Gines Racing – Speed Up SF13 – + 3.
020 26- Sandro Cortese – Dynavolt Intact GP – KALEX Moto2 – + 3.
025 27- Louis Rossi – Tech 3 Racing – Tech 3 Mistral 610 – + 3.
286 28- Doni Tata Pradita – Federal Oil Gresini Moto2 – Suter MMX2 – + 3.
412 29- Kyle Smith – Blusens Avintia – KALEX Moto2 – + 3.
451 30- Alberto Moncayo – Argiñano & Gines Racing – Speed Up SF13 – + 4.
670 31- Rafid Topan Sucipto – QMMF Racing Team – Speed Up SF13 – + 7.
139Photo source valenciacircuit.
facebook.
com