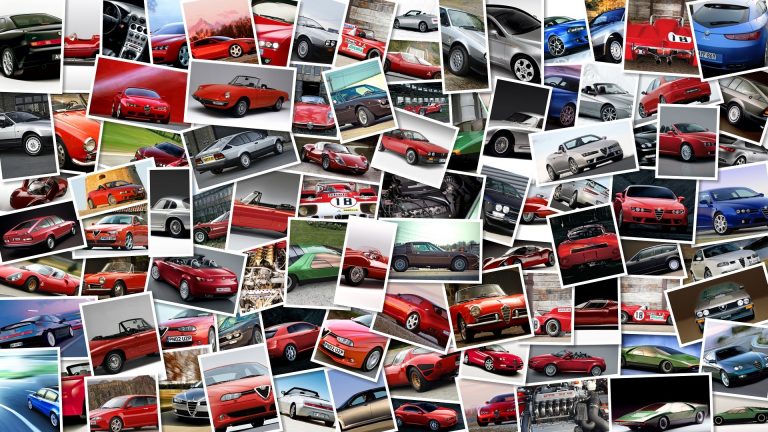 While Eugene Laverty and Marco Melandri battled until the final corner in race 1 of the final round of this season's World Superbike championship at Jerez de la Frontera, Tom Sykes secured a conservative third place finish to be crowned the 2013 World Superbike Champion.
The 28 year old Sykes is the first rider since Scott Russell (20 years ago) to claim the title with a Kawasaki, and has become third British rider to win the title after four-time Superbike champion Carl Fogarty and two-time Superbike champion James Toseland.
Sykes arrived at Jerez with the title already in his pocket, despite Eugene Laverty and Sylvain Guintoli still being mathematically in the chase for the crown.
The Briton was taking off from second as Laverty was in pole position, but after moving into second at the start of the race he was disposed by a hard charging and injured Marco Melandri during lap two.
From there Sykes position in the race was never challenged by the rest of the field, even if Laverty tried to keep his title hopes alive and also show Aprilia bosses that they should have kept him on and not hired Marco Melandri to replace him next year.
While Laverty would lead the entire race, his replacement would pressure him in for rest of the 21 lapper as the BMW rider made his move during the penultimate lap at turn six, and barged past the Aprilia rider pushing Laverty and himself wie, but still managed to take the lead as the race headed into the final lap with Laverty never taking his eyes off his race rival.
On the last corner Laverty would re-pass him with a outstanding outside pass, that reminded everyone of John Kocinski's pass on Luca Caldalora and cross under the chequered flag with a two tenths of second margin.
A disappointed Melandri finished second in his last race for the BMW – he later sat out race 2 with a very swollen right ankle picked up during a incident at home.
Sylvain Guintoli finished fourth more than 11 seconds ahead of Toni Elias who grabbed fifth.
Davide Giugliano was expecting something better than sixth after his performance during the practice and qualifying sessions, while Chaz Davies was seventh in his penultimate race with the German manufacturer.
Leon Camier's return from his foot injury saw him place 8th ahead of Carlos Checa's replacement rider (Checa has officially retired from racing) Xavi Fores, as Mark Aitchison closed out the top tem for Team Pedercini.
Race 2:With the title already assigned and with no pressure longer on him, Sykes desperately wanted to win the final race of the season, but Eugene Laverty decided to ruin the Kawasaki rider's plans as he won race 2 with an ample margin after passing Sykes during lap 15 and at the same last corner that gave him the victory over Melandri in race 1.
Once again Laverty got the holeshot as Alstare Ducati's Fores crashed out as Vittorio Iannuzzo and Federico Sandi came into contact and also crashed with Sandi able to remount, as Sykes grabbed the lead during the second lap as Ayrton Badovini also DNF'd.
As the race continued Sykes was still in the lead with Laverty about six tenths adrift, while Davide Giugliano and Sylvain Guintoli battled it out for third, but the Italian began to fade during the fifth lap and fall into the clutches of Toni Elias.
Laverty began closing the gap to Sykes as the two began to distance the rest of the field with Guintoli riding in a lonely third, unable to keep up with the two frontrunners as the 2013 Superbike runner up lined up the new World champion for his winning pass that would give him the second win of the day and his ninth victory of the season, leaving Sykes in second and now ex-team mate Sylvain Guintoli the third spot.
Home boy Toni Elias took fourth ahead of Chaz Davies and an impressive Leon Camier.
Lorenzo Lanzi took seventh with the Mesaroli Racing team's Ducati 1098R beating Jules Cluzel and Mark Aitchison, while Davide Giugliano could do no better than 10th.
The World Superbike paddock will be back on Tuesday at the Jerez circuit for the first test in view of the 2014 season with a brand new World champion, Tom Sykes.
2013 WSBK Jerez Race 1 Results:01- Eugene Laverty – Aprilia Racing Team – Aprilia RSV4 Factory – 21 laps in 36'00.
919 02- Marco Melandri – BMW Motorrad GoldBet SBK Team – BMW S1000RR – + 0.
218 03- Tom Sykes – Kawasaki Racing Team – Kawasaki ZX-10R – + 6.
681 04- Sylvain Guintoli – Aprilia Racing Team – Aprilia RSV4 Factory – + 9.
327 05- Toni Elias – Red Devils Roma – Aprilia RSV4 Factory – + 20.
446 06- Davide Giugliano – Althea Racing – Aprilia RSV4 Factory – + 27.
633 07- Chaz Davies – BMW Motorrad GoldBet SBK Team – BMW S1000RR – + 28.
621 08- Leon Camier – FIXI Crescent Suzuki – Suzuki GSX-R 1000 – + 29.
548 09- Xavi Forés – Team Ducati Alstare – Ducati 1199 Panigale R – + 29.
964 10- Mark Aitchison – Team Pedercini – Kawasaki ZX-10R – + 36.
981 11- Jules Cluzel – FIXI Crescent Suzuki – Suzuki GSX-R 1000 – + 37.
008 12- Sylvain Barrier – BMW Motorrad GoldBet SBK Team – BMW S1000RR – + 43.
179 13- Ayrton Badovini – Team Ducati Alstare – Ducati 1199 Panigale R – + 47.
260 14- Max Neukirchner – MR Racing – Ducati 1199 Panigale R – + 52.
154 15- Lorenzo Lanzi – Mesaroli Transports A.
S.
– Ducati 1098R – + 52.
912 16- Federico Sandi – Team Pedercini – Kawasaki ZX-10R – + 54.
414 17- Michel Fabrizio – Pata Honda World Superbike Team – Honda CBR 1000RR – + 1'02.
109 18- Broc Parkes – Monster Energy Yamaha YART – Yamaha YZF R1 – + 1'02.
568 19- Vittorio Iannuzzo – Grillini Dentalmatic SBK – BMW S1000RR – 6 laps 2013 WSBK Jerez Race 2 Results:01- Eugene Laverty – Aprilia Racing Team – Aprilia RSV4 Factory – 21 laps in 36'05.
98902- Tom Sykes – Kawasaki Racing Team – Kawasaki ZX-10R – + 2.
71103- Sylvain Guintoli – Aprilia Racing Team – Aprilia RSV4 Factory – + 5.
71004- Toni Elias – Red Devils Roma – Aprilia RSV4 Factory – + 15.
50905- Chaz Davies – BMW Motorrad GoldBet SBK Team – BMW S1000RR – + 21.
83006- Leon Camier – FIXI Crescent Suzuki – Suzuki GSX-R 1000 – + 26.
55807- Lorenzo Lanzi – Mesaroli Transports A.
S.
– Ducati 1098R – + 30.
84008- Jules Cluzel – FIXI Crescent Suzuki – Suzuki GSX-R 1000 – + 33.
05609- Mark Aitchison – Team Pedercini – Kawasaki ZX-10R – + 36.
29910- Davide Giugliano – Althea Racing – Aprilia RSV4 Factory – + 40.
86711- Max Neukirchner – MR Racing – Ducati 1199 Panigale R – + 44.
30812- Broc Parkes – Monster Energy Yamaha YART – Yamaha YZF R1 – + 52.
48313- Sylvain Barrier – BMW Motorrad GoldBet SBK Team – BMW S1000RR – + 53.
67414- Michel Fabrizio – Pata Honda World Superbike Team – Honda CBR 1000RR – + 1'20.
31615- Federico Sandi – Team Pedercini – Kawasaki ZX-10R – 3 laps