Wayne Gardner talked about his sons in an interview: they followed his footsteps.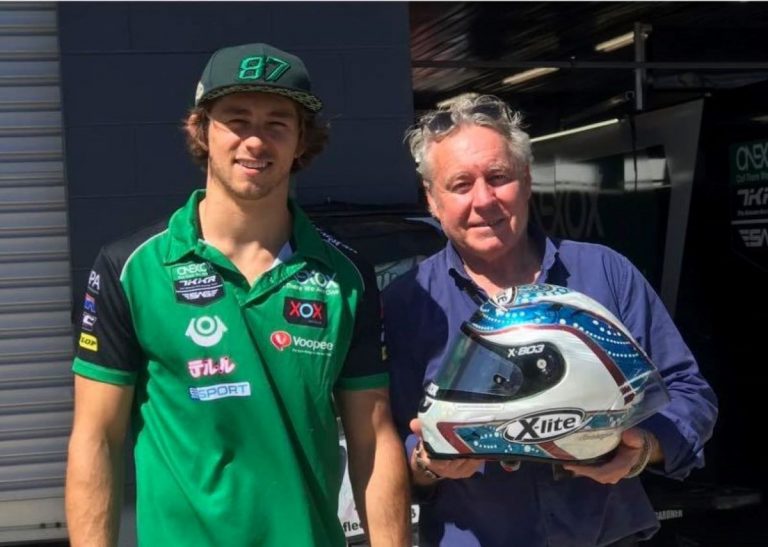 Wayne Gardner is a former Australian motorcycle racer and a former racing driver, winner of a world championship title. Gardenr's two sons Remy and Luca inevitably followed in their father's footsteps. Let's talk about these three characters.
Wayne Gardner: from his career to the interview
Gardner achieved his first results in amateur motorcycling. However, after a fleeting experience as a test driver in 250, in 1983 he made his debut in the world championship with a Honda in the 500 class, without obtaining world championship points. The following year he obtained his first podium, a third place in the Swedish Grand Prix. In 1985 Gardner gave more continuity to his results and in the race held in Misano he nearly won.
In 1989 Gardner only won his home Grand Prix in Australia and ended, but his season was partially marred by an injury at the United States Grand Prix that forced him to miss five races. Not much better went the following season. In 1992 he returned to success in the British Grand Prix, but he played only half of the season, due to a crash at the inaugural GP in Japan.
At the end of that season he retired from professional motorcycling, but not from sport. Infact, he continued to race with decent results in the GT Championship, as well as in numerous car races held in Japan.
In an interesting interview on Thursday Night Live, Wayne talked about the MotoGP championship of that year and he pointed out how tough it was breaking into racing, Casey Stoner and Ducati. He also talked about his two sons. Remy and Luca were dirt trackers and they had already competed in several Australian Junior Dirt Track championships. Remy was selected to represent Australia at the Honda NSF100 Cup European Final in Albacete.
Wayne Gardner's sons: Remy and Luca
As already mentioned, Wayne's children have collected his sporting heritage.
Class 1998, Remy Gardner, after racing in motocross and enduro, at the age of 10 switched to road racing. In 2014 he made his debut in the Moto3 class of the world championship, racing the San Marino Grand Prix, Australia and Malaysia, scoring one point.
In 2015 he rode on the Mahindra MGP3O of the CIP team and he got six world points, the result of a tenth place obtained in the Australian Grand Prix.
Remy has collected many other successes over the years, a source of pride for the father. This year, Remy finally obtained his first career victory in the GP of Portugal after starting from pole position. He finished the season in 6th place with 135 points.
Remy's successful introduction to the world of road racing has fueled Luca's desire to enter the sport.
Luca embarked on his introduction to racing utilising the Moriwaki chassis in the under 13 age group. Dirt track racing will still feature heavily if possible to ensure Remy and Luca maintain the skill that Wayne believes will give them a long-term advantage over the European riders.
Wayne will continue to train both boys to improve their riding skills and race craft, as well as an understanding of engineering, and bike knowledge.