The former MotoGp champion has been more popular than his fellow citizen Dani Pedrosa.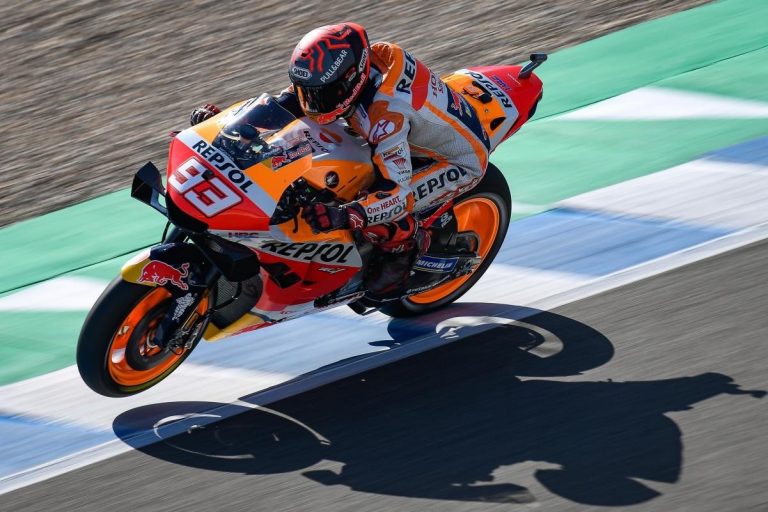 To promote their two MotoGP riders and the team, Repsol released a lot of video in 2013.
The company capitalized on the fact that Dani Pedrosa and Marc Marquez are highly popular in Spain, with Marquez' quotations in the media growing after each race weekend.
Marc Marquez is more popular than Dani Pedrosa
Personality Media is a Spanish company who measures and evaluates the popularity of celebrities and athletes in fourteen different categories. This is to help marketing and advertising companies to choose the right star to peddle their products.
And in their 2013 Q Scores (and this was before the Jerez GP) the MotoGP rookie rated higher overall than his team mate Pedrosa. The latter has always led the most of the categories relative to MotoGP riders, however Marquez' visibility fastly grew, from a 20% in 2011 to early 2012, and he is now at 35% in the first months of 2013 season.
Pedrosa continued to be the best known rider rating 91%, followed by Jorge Lorenzo at 87%, while outsider Valentino Rossi came in at 85%, a number testifying his popularity was not on the wane.
Strangely enough, Lorenzo, who won 2012 championship continued to trail Marquez, Pedrosa and Rossi in all the categories. That year, media company believed that it was due to the fact that reigning world champion isn't perceived as 'passionate' and some seemed to have trouble forgetting that chip-on-the-shoulder attitude that he had when he was much younger.