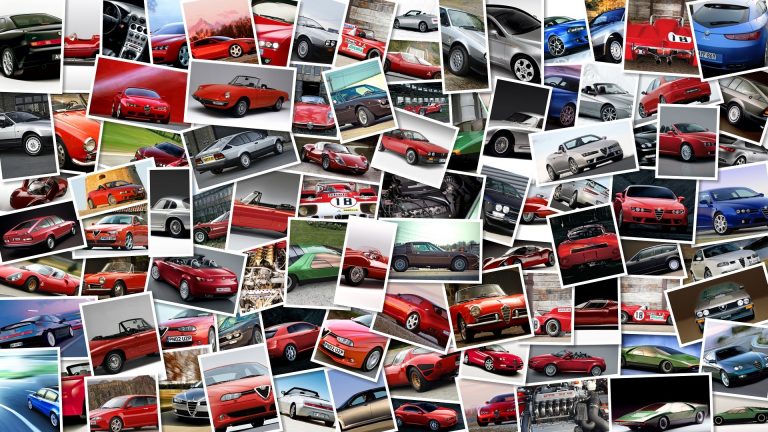 After an amazing and spectacular race 1 at Silverstone, Race 2 was declared dry but during the warm-up lap it began raining in sectors 2 and 5 and it was immediately delayed, then declared wet and shortened to 17 laps as the riders changed from slicks to rain tires and their bikes to a wet set-up and change visors and don protective wet gear while the Race Direction gave Carlos Checa, Marco Melandri, Max Biaggi and Jonathan Rea (the same riders that made the decisions at Monza) the job to eventually indicate the dangerous areas of the circuit in the case of intense rain.
Sylvain Guintoli got the holeshot with this ex Liberty team mate Jakub Smrz following him, while Tom Sykes started the race from the pitlane after heading to his garage after the warm-up lap to change the suspension settings on his Kawasaki.
At the end of the first lap Guintoli and Smrz already had a five second lead on the rest of the field who was still fighting for positions and lap two the two had an almost ten second lead.
Leon Camier left the race on the third lap when his Suzuki suffered a technical issue signaled by a big puff of white smoke when he stopped.
During lap five Loris Baz and Davide Giugliano began shortening the gap they had from the two front runners and were separated by six seconds as the track and weather conditions worsened and then the Althea Ducati rider crashed out on lap 7 as Baz caught Smrz and tried to pass him and failed but waited till the straight to power pass the Liberty rider.
Jonathan Rea crashed out on lap 9 as did Smrz who was running in third after being passed by Baz while Carlos Checa crashed out where his team mate binned it and then Maxime Berger also dropped it, while Loris Baz took the lead from Guintoli on lap ten and then immediately crashed out.
Tom Sykes also crashed and then angrily signaled his displeasure and the race was red flagged.
Guintoli was awarded the victory and gave team Pata their first victory, while everyone waited to hear from the Race Direction to see if half points would be given as 3/4 of the race wasn't completed, and who would take the second spot on the podium between Loris Baz and Eugene Laverty, as Baz crashed out before the red flag was shown, but since the final race results in this case are taken from the previous lap before the red flag, the third spot was given to Jakub Smrz, which pushed Laverty back to fourth.
Maxime Berger was given 5th, Carlos Checa took 6th as they crashed immediately before the race was truncated, while Chaz Davies, Marco Melandri and Jonatha Rea finished in 7th, 8th and 9th respectively and John Hopkins closed out the top ten, while Max Biaggi ended up 11th and saw his lead on the standings cut even shorter, he now just 10.
5 points ahead of Marco Melandri.
WSBK Silverstone Race 2 results:01- Sylvain Guintoli – PATA Racing Team – Ducati 1198 – 8 laps in 19'42.
051 02- Loris Baz – Kawasaki Racing Team – Kawasaki ZX-10R – + 0.
881 03- Jakub Smrz – Team Effenbert Liberty Racing – Ducati 1198 – + 1.
671 04- Eugene Laverty – Aprilia Racing Team – Aprilia RSV4 Factory – + 19.
045 05- Maxime Berger – Team Effenbert Liberty Racing – Ducati 1198 – + 22.
116 06- Carlos Checa – Althea Racing – Ducati 1198 – + 23.
736 07- Chaz Davies – ParkinGO MTC Racing – Aprilia RSV4 Factory – + 24.
690 08- Marco Melandri – BMW Motorrad Motorsport – BMW S1000RR – + 26.
197 09- Jonathan Rea – Honda World Superbike Team – Honda CBR 1000RR – + 26.
861 10- John Hopkins – FIXI Crescent Suzuki – Suzuki GSX-R 1000 – + 27.
194 11- Max Biaggi – Aprilia Racing Team – Aprilia RSV4 Factory – + 29.
243 12- Tom Sykes – Kawasaki Racing Team – Kawasaki ZX-10R – + 30.
328 13- Michel Fabrizio – BMW Motorrad Italia GoldBet – BMW S1000RR – + 32.
746 14- Hiroshi Aoyama – Honda World Superbike Team – Honda CBR 1000RR – + 34.
905 15- Niccolò Canepa – Red Devils Roma – Ducati 1198 – + 35.
849 16- Lorenzo Zanetti – PATA Racing Team – Ducati 1198 – + 40.
091 17- Leon Haslam – BMW Motorrad Motorsport – BMW S1000RR – + 58.
530