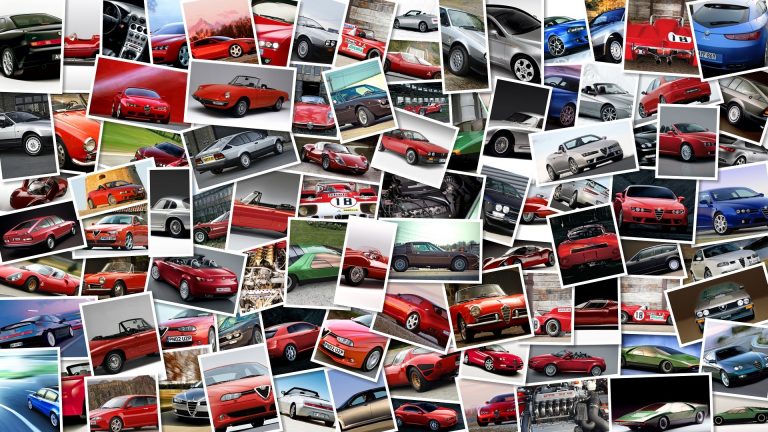 The second round of the 2012 World Superbike season will kicking off tomorrow at the historic Enzo and Dino Ferrari circuit at Imola, and while Aprilia's Max Biaggi is leading in the standings, Italian bookies are giving Carlos Checa the better odds on taking the Superpole on Saturday afternoon ahead of Tom Sykes and Checa and Biaggi dividing the race victories between themselves on Sunday and Sykes on the podium in both races.
Whatever the results, the weather forecast all weekend says sunny skies and very warm temperatures and the riders are ready to rock as you can read from the preview statementsMax Biaggi:"We have a long road ahead of us and we can't let ourselves be deceived by what we demonstrated at Phillip Island.
Every race makes its own history.
I'm in perfect shape and so is the team; if there's battle to be done we will certainly not be retreating.
The two days of testing at Aragon confirmed the progress our rivals have made.
This is shaping up to be a championship with quite a few contenders for the title.
We aren't frightened by the challenge, (rather) to the contrary, it's what we need to keep us vigilant and 100 per cent committed race after race.
A lot of our fans will be at Imola and that is just more motivation to do well.
" Eugene Laverty:"Imola is the most physically demanding circuit on the calendar, so I'm pleased that I'm nearly back to full fitness.
I've twice finished on the podium at Imola in the World Supersport Championship, but it's one of the few circuits where I haven't won and I'd love to challenge for a victory this time around.
It's a long season though so the most important thing for me at this stage is to build up some momentum after such a tough start to the season.
We enjoyed a two-day test at Aragon recently where I had the chance to get more comfortable on the Aprilia, so hopefully that will be evident at Imola.
"Carlos Checa:"I'm feeling good after a month off.
I've been skiing these last days, having a bit of fun, and now I feel ready to get back on track.
We have good references at Imola of course but we need to see how we are doing compared to our rivals.
I'm feeling confident, because it's a good track for the Ducati and also a track that I really like.
I have some great memories of last year's event – great emotions, great fans – and I hope it is the same again this time around.
I always enjoy racing at historic tracks like Imola, and to do well there is always extremely satisfying.
"Davide Giugliano:"I've done what physical training I can for the upcoming race but I'm still suffering from inflammation of the arm, which caused me problems during the Phillip Island round.
We'll have to see how that holds up this weekend when I get on the bike.
But I really like the Imola track and I love racing at home in Italy, so I hope to be able to make two strong races come Sunday.
"Jonathan Rea: "Things have been good since Australia although we have not tested again.
A few of our rivals have been out, but we know Imola is a completely different circuit than Phillip Island, which is a pretty unique one for us and for our set-up.
Our past results have been good at Imola so I am just excited to be going.
We will start from our base set-up that we took away last year, so we'll see where the weekend takes us.
We have been working on a few different things on the electronics even since our Qatar test in the winter.
We do not have a bad benchmark to work from at Imola.
I hope the weather is as good as it has been on the Isle of Man recently.
"Hiroshi Aoyama:"We were in the top ten each time in the first round at Phillip Island.
Two races in one day was a new experience for me and I was a bit nervous about it at first, but finally we ended up in a good way.
For Imola I hope we can make a big step.
For sure I have never ridden there so it may be a tough weekend, especially the first day.
I am sure we can improve the bike and race-by-race I will improve my feeling with the bike.
"Leon Haslam:"Between the test in Aragón and the race weekend in Imola I have nearly two weeks of resting and healing, so the leg is going to be even stronger for the race.
Imola is a good test for me and the bike.
The track has a lot of fast chicanes and you need a bike with a lot of low down power to push you out of the corners.
It is a circuit with a lot of characters and always enjoyable to ride.
Last year we had a little bit of misfortune in the first race, but in the second race we were fighting in the top 5 positions.
With the improvements we have made, I am confident that we can fight for a podium again.
"Marco Melandri:"I am excited about racing so close to my home.
Imola is a beautiful track and I really like the layout, so I am looking forward to it.
I am particularly confident after the good test we had in Aragón.
I know that we took a step forward with the bike.
The track is very technical, because it has slow and fast chicanes as well as up and down sections.
After the successful season opener in Australia, our target is to fight for a podium again.
We do not have too much time to practice before the race, so it is important to get the weekend off to a good start.
One thing is certain: the team and I will be giving 100 percent again.
"Joan Lascorz: "The best thing about the test at Motorland was that was we found a good base for the bike.
We confirmed that we took some wrong steps in Australia and we double-checked that in Motorland.
I had the opportunity to ride with very balanced bike in that test and I am exciting to go to Imola and see how the bike goes when we get there.
The Italian track is fast, with some places where there are some really quick changes of direction.
To have a bike set-up with easy handling will be important.
Let's see how we manage to bring out the best of the Ninja ZX-10R this weekend.
Inside the team I feel the direction is same for everybody and this make the work easier.
All the technical staff work with high motivation and for sure KHI is doing a lot of work.
I think in myself, in my overall condition, I'm much better than last year and hope that soon I can demonstrate that in the results.
This is my second year in SBK but for me last year we only saw 50% of Lascorz, because my Silverstone crash in 2010 affected all of my 2011 season.
I hope to show in 2012 what Kawasaki expected from me when they signed me for two years in 2010.
"Tom Sykes: "We improved the bike at the recent Aragon tests particularly the front end feedback and traction, which I hope we can take onwards to Imola.
To be honest I am looking forward to it partly because in the past two seasons I have gone well on the Kawasaki but I am hoping to do even better.
That will be my plan for race weekend.
We have changed the balance of the bike quite a lot in the past few months so a big part of me is thinking that we should be a bit better even at the start of practice.
I am confident that it will work out from the start but there is always a chance that we will have an extra bit of set-up work to do.
I am very much looking forward to Imola, based on the results we had in Australia and in recent tests at Aragon.
"Leandro Mercado:"I like the Imola track and after my test in Aragon I can say I'm ready for my first Italian races of the year.
I missed out on the Phillip Island races because of injury but now I'm really motivated and my physical condition is good.
I did some extensive training to be ready for this round.
I like Imola, also because there are many team Pedercini supporters and it is our home race.
I will try to get as many points as possible.
"David Salom:"I'm ready to race in Imola.
I tested at Aragon two weeks ago and my right wrist fracture has improved a great deal.
I'm still feeling some pain but this will not prevent me from racing.
I know the Imola circuit well and I like it.
Is very technical and requires good bike balance.
We didn't have the best of luck in Australia and so I am very motivated to turn that around, perform well and have two solid races come Sunday.
"Michel Fabrizio:"I'm ready and charged up for the weekend.
The goal is to redeem ourselves after Phillip Island race 2.
During this break we did an awesome job and we focused a lot on race starts.
I love the Imola track and I want to give my best to get a good result that will reward my team for the hard work done so far.
"Ayrton Badovini:"The first round is an closed chapter for me now.
During the break we've just being looking forward, focusing on both technical and psychological points of view.
It'll be a whole new challenge.
Imola is a beautiful track but also very demanding.
Last year I had some issues with one of my shoulders during the weekend, but this year will be a lot different.
I'm truly motivated and I want to get a good result in front of my home crowd.
"Niccolò Canepa:"I'm happy that my team is getting bigger, thus confirming the aim is to achieve ambitious results.
Welcome Oliviero.
Speaking of Imola, I can say that I really love the track, and that last year in Superstock I got a podium.
It's track that should be favorable to Ducati and I know it much better than Phillip Island.
Our goal is to always to be in the top ten, but at Imola I want to do even better.
I will try my best to bring smiles to my team, my sponsors and my fans.