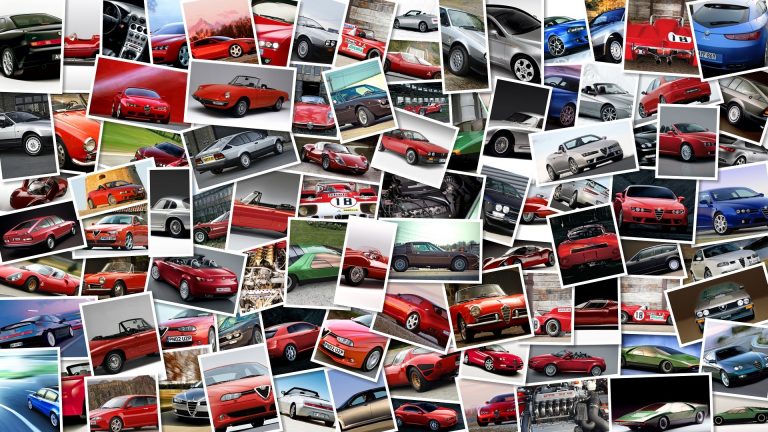 Pol Espargaro took his seventh pole position of the season in today's Moto2 qualifying session at Valencia, but the Pons rider suffered a huge looking crash at turn 4 with fifteen minutes left in the session, however his blistering lap time of 1'35″191 was more than enough to give him the front row start.
New World champion Marc Marquez took the second spot despite suffering a crash himself but he was still more than four tenths adrift from his former rival, but the penalty for wiping out Simone Corsi during yesterday's second free practice will see the Spaniard start from the back of the grid – and ironically even if Marquez was sanctioned for dangerous riding due his aggressive passing moves, everyone is hoping to see him slice through the field just like at Motegi.
With Marquez to start at the back of the grid, everyone will move up a place from their qualifying spots.
Thomas Luthi who qualified third will start in second with an always more convincing Takaaki Nakagami by his side.
Nico Terol will start in fourth and later this afternoon the Valencia circuit will officially name a corner after the last 125cc World champion.
2012 CEV Moto2 champion Jordi Torres took fifth followed by Dominique Aegerter.
Scott Redding will be taking off in seventh ahead of Simone Corsi and Andrea Iannone who will have to try to beat Thomas Luthi to the finish line if he wants to take third in the final standings.
Mattia Pasini who is replacing injured Alex de Angelis inf Forward Racing was only 23th trying to get used to a Moto2 machine again, while 17-year old Rafid Topan Sucipto who is replacing Anthony West in QMMF after the Australian caught a 30-day ban for using an illegal substance was 31st in his first every Moto2 qualifying session, finishing ahead of Eric Granado and Elena Rosell who crashed out at the start of the practice.
Moto2 Valencia Qualifying results:01- Pol Espargaro – Tuenti Movil HP 40 – KALEX Moto2 – 1'35.
191 02- Marc Marquez – Team CatalunyaCaixa Repsol – Suter MMXII – + 0.
406 03- Thomas Luthi – Interwetten Paddock – Suter MMXII – + 0.
565 04- Takaaki Nakagami – Italtrans Racing Team – KALEX Moto2 – + 0.
610 05- Nico Terol – MAPFRE Aspar Team Moto2 – Suter MMXII – + 0.
667 06- Jordi Torres – MAPFRE Aspar Team Moto2 – Suter MMXII – + 0.
724 07- Dominique Aegerter – Technomag CIP – Suter MMXII – + 0.
758 08- Scott Redding – Marc VDS Racing Team – KALEX Moto2 – + 0.
775 09- Simone Corsi – CAME Iodaracing Project – FTR Moto M212 – + 0.
792 10- Andrea Iannone – Speed Master Team – Speed Up S12 – + 0.
825 11- Johann Zarco – JiR Moto2 – MotoBI – + 0.
917 12- Julian Simon – Blusens Avintia – Suter MMXII – + 0.
938 13- Xavier Simeon – Tech 3 Racing – Tech 3 Mistral 610 – + 1.
045 14- Tito Rabat – Tuenti Movil HP 40 – KALEX Moto2 – + 1.
087 15- Toni Elias – Italtrans Racing Team – KALEX Moto2 – + 1.
292 16- Mika Kallio – Marc VDS Racing Team – KALEX Moto2 – + 1.
298 17- Mike Di Meglio – Kiefer Racing – KALEX Moto2 – + 1.
320 18- Yuki Takahashi – NGM Mobile Forward Racing – FTR Moto M212 – + 1.
392 19- Randy Krummenacher – GP Team Switzerland – KALEX Moto2 – + 1.
438 20- Gino Rea – Federal Oil Gresini Moto2 – Suter MMXII – + 1.
496 21- Roman Ramos – SAG Team – FTR Moto M211 – + 1.
510 22- Bradley Smith – Tech 3 Racing – Tech 3 Mistral 610 – + 1.
580 23- Mattia Pasini – NGM Mobile Forward Racing – FTR Moto M212 – + 1.
677 24- Ratthapark Wilairot – Thai Honda PTT Gresini Moto2 – Suter MMXII – + 1.
682 25- Marcel Schrotter – Desguaces La Torre SAG – Bimota HB4 2012 – + 1.
799 26- Axel Pons – Tuenti Movil HP 40 – KALEX Moto2 – + 1.
905 27- Dani Rivas – TSR Galicia School – KALEX Moto2 – + 2.
037 28- Tomoyoshi Koyama – Technomag CIP – Suter MMXII – + 2.
166 29- Ricky Cardus – Arguiñano Racing Team – AJR Moto2 – + 2.
193 30- Alessandro Andreozzi – Speed Master Team – Speed Up S12 – + 2.
272 31- Rafid Topan Sucipto – QMMF Racing Team – Speed Up S12 – + 3.
791 32- Eric Granado – JiR Moto2 – MotoBI – + 4.
411 33- Elena Rosell – QMMF Racing Team – Speed Up S12 – + 4.
872