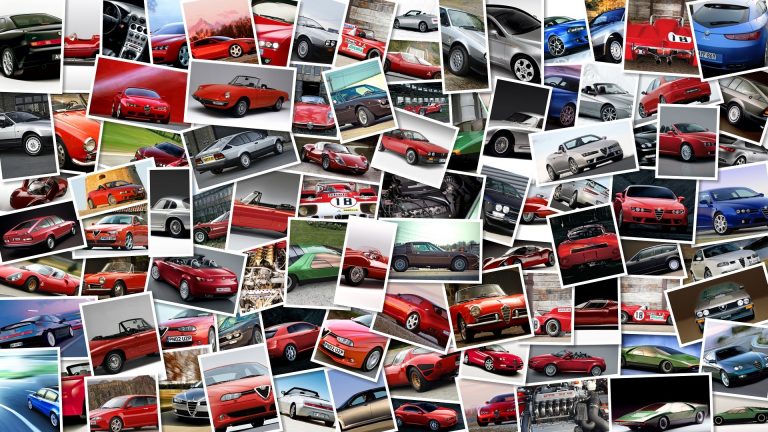 The first MotoGP free practice at the Circuit of the Americas at Austin was for the majority of the riders a very important 45 minutes trying to learn all the different type of corners, the braking points, and the different lines with their GP machines before starting the real work of finding a set-up for the race weekend, so lap times were very high and not even close to Marc Marquez's Austin test third day benchmark of 2.
03.
28, but the track was much cooler this morning than during the March test, and the riders were having trouble putting heat in their rear tires and the lack of grip could be be the two reasons for the much higher lap times.
For the Yamaha Tech3, Yamaha Factory, LCR Honda and Cardion AB teams it was cautious approach following the fire that broke out the other night in Tech3's garage and after having had to clean and dry everything out after all the equipment was coated in water and fire retardant powder, with worries that something could happen to the bikes electrics – LCR Honda had to send part of their equipment back to Japan and if they can't repair it, Cecchinello will have to spend €50,000 to 60,000 to replace it.
While Marquez led the field with a best lap 2.
08.
756 while Jorge Lorenzo was within 0.
253s from the Repsol Honda rookie and the only rider within a second from Marquez, and in the last useful lap of the session the reigning World champion was almost hit by PBM's Yonny Hernandez who missed his braking mark.
Dani Pedrosa was third fastest and 1.
6 seconds from his team mate, while Ducati duo Andrea Dovizioso and Nicky Hayden jumped to fourth and fifth in the dying minutes of the session and they were 1.
9 and 2 seconds adrift respectively.
Valentino Rossi was in the top four for the most of the practice, but his last lap was ruined by home boy Colin Edwards and he finished sixth and two seconds adrift, and he was followed by Alvaro Bautista, Cal Crutchlow, Stefan Bradl.
At his home track Ben Spies closed out top ten and he was more than four seconds from Marquez and his Ducati billowed out some white smoke again.
Andrea Iannone who went to Laguna Seca for a two day track experience and was black flagged several times due to noise from the exhaust of the Panigale was 18th and more than 6.
1 second adrift, while CRT wildcard riders Blake Young for Attack Performance and Mike Barnes for GPTech were 25th and 26th respectively and more than 10 and 12 seconds off pace.
2013 MotoGP Austin FP1 results:01- Marc Marquez – Repsol Honda Team – Honda RC213V – 2'08.
756 02- Jorge Lorenzo – Yamaha Factory Racing – Yamaha YZR M1 – + 0.
253 03- Dani Pedrosa – Repsol Honda Team – Honda RC213V – + 1.
600 04- Andrea Dovizioso – Ducati Team – Ducati Desmosedici GP13 – + 1.
909 05- Nicky Hayden – Ducati Team – Ducati Desmosedici GP13 – + 2.
045 06- Valentino Rossi – Yamaha Factory Racing – Yamaha YZR M1 – + 2.
072 07- Alvaro Bautista – GO&FUN Honda Gresini – Honda RC213V – + 2.
154 08- Cal Crutchlow – Monster Yamaha Tech 3 – Yamaha YZR M1 – + 2.
476 09- Stefan Bradl – LCR Honda MotoGP – Honda RC213V – + 3.
173 10- Ben Spies – Ignite Pramac Racing – Ducati Desmosedici GP13 – + 4.
057 11- Yonny Hernandez – Paul Bird Motorsport – ART GP13 – + 4.
302 12- Claudio Corti – NGM Mobile Forward Racing – FTR Kawasaki – + 4.
565 13- Bradley Smith – Monster Yamaha Tech 3 – Yamaha YZR M1 – + 4.
583 14- Colin Edwards – NGM Mobile Forward Racing – FTR Kawasaki – + 4.
938 15- Aleix Espargaro – Power Electronics Aspar – ART GP13 – + 5.
214 16- Randy De Puniet – Power Electronics Aspar – ART GP13 – + 5.
774 17- Karel Abraham – Cardion AB Motoracing – ART GP13 – + 6.
072 18- Andrea Iannone – Energy T.
I.
Pramac Racing – Ducati Desmosedici GP13 – + 6.
103 19- Danilo Petrucci – CAME Iodaracing Project – Ioda Suter BMW – + 7.
709 20- Hiroshi Aoyama – Avintia Blusens – BQR FTR – + 7.
725 21- Bryan Staring – GO&FUN Honda Gresini – FTR Honda MGP13 – + 8.
685 22- Hector Barbera – Avintia Blusens – BQR FTR – + 8.
929 23- Michael Laverty – Paul Bird Motorsport – PBM 01 – + 9.
582 24- Lukas Pesek – CAME Iodaracing Project – Ioda Suter BMW – + 9.
928 25- Blake Young – Attack Performance Racing – Attack Performance APR – + 10.
684 26- Mike Barnes – GPTech – BCL GP212 – + 12.
774 (CRT)Lucio Checchinello's lost the entire electric system which had to be sent to Japan and 50.
000-60.
000 euros