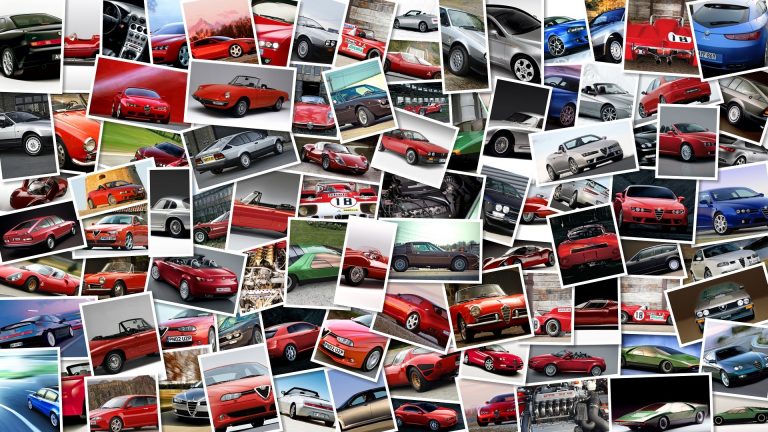 The tricky weather conditons at Sachsenring that hit MotoGP carried on in Moto2s final practice of the day.
It rained, there was sunshine that partially dried out the track and then it rained again sending the riders into confusion on what tires to use and when to use them as not to destroy their rain tires, so many sat out several minutes waiting for more ideal conditions.
Pol Espargaro once again posted the fastest time and he did it when the track was partially dry and on slicks, that let him lap in 1'28.
258, but near the end of the session his Pons Kalex machine suffered a technical issue that left him on foot and pushing his bike back to his garage, but his lap time was more than safe as the second rider on the timesheet was 1.
935s adrift.
Technomag's CIP riders Dominique Aegerter and Roberto Rolfo were second and third with Rolfo who was more than two seconds off pace.
Ricky Cardus took fourth with his Spanish AJR followed by Johann Zarco, Xavier Simeon, and a bruised Thomas Luthi in 7th.
After his crash this morning Marc Marquez kept it steady to finish in 8th and 2.
674 from his rival, while Toni Elias and Axel Pons closed out the top ten, in what turned out to be a washout session, that gave very few indications to the riders.
Moto2 Sachsenring FP2 results:01- Pol Espargaro – Pons 40 HP Tuenti – KALEX Moto2 – 1'28.
258 02- Dominique Aegerter – Technomag CIP – Suter MMXII – + 1.
395 03- Roberto Rolfo – Technomag CIP – Suter MMXII – + 2.
171 04- Ricky Cardus – Arguiñano Racing Team – AJR Moto2 – + 2.
190 05- Johann Zarco – JiR Moto2 – MotoBI – + 2.
368 06- Xavier Simeon – Tech 3 Racing – Tech 3 Mistral 610 – + 2.
415 07- Thomas Luthi – Interwetten Paddock – Suter MMXII – + 2.
620 08- Marc Marquez – Team CatalunyaCaixa Repsol – Suter MMXII – + 2.
674 09- Toni Elias – MAPFRE Aspar Team Moto2 – Suter MMXII – + 2.
875 10- Axel Pons – Pons 40 HP Tuenti – KALEX Moto2 – + 3.
330 11- Bradley Smith – Tech 3 Racing – Tech 3 Mistral 610 – + 3.
638 12- Andrea Iannone – Speed Master Team – Speed Up S12 – + 4.
480 13- Randy Krummenacher – GP Team Switzerland – KALEX Moto2 – + 4.
908 14- Damian Cudlin – Desguaces La Torre G22 – Bimota HB4 2012 – + 5.
117 15- Julian Simon – Blusens Avintia – Suter MMXII – + 5.
278 16- Anthony West – QMMF Racing Team – Moriwaki MD600 – + 6.
119 17- Claudio Corti – Italtrans Racing Team – KALEX Moto2 – + 6.
327 18- Alessandro Andreozzi – Speed Master Team – Speed Up S12 – + 6.
577 19- Tito Rabat – Pons 40 HP Tuenti – KALEX Moto2 – + 7.
237 20- Alex De Angelis – NGM Mobile Forward Racing – FTR Moto M212 – + 8.
302 21- Markus Reiterberger – Cresto Guide MZ Racing – FTR MotO M211 – + 8.
375 22- Yuki Takahashi – NGM Mobile Forward Racing – FTR Moto M212 – + 8.
386 23- Gino Rea – Federal Oil Gresini Moto2 – Suter MMXII – + 8.
491 24- Nico Terol – MAPFRE Aspar Team Moto2 – Suter MMXII – + 10.
043 25- Max Neukirchner – Kiefer Racing – KALEX Moto2 – + 10.
813 26- Eric Granado – JiR Moto2 – MotoBI – + 11.
072 27- Mika Kallio – Marc VDS Racing Team – KALEX Moto2 – + 12.
127 28- Kevin Wahr – Kiefer Racing – IAMT RP2 – + 12.
616 29- Scott Redding – Marc VDS Racing Team – KALEX Moto2 – + 13.
264 30- Ratthapark Wilairot – Thai Honda PTT Gresini Moto2 – Suter MMXII – + 13.
352 31- Marco Colandrea – SAG Team – FTR Moto M211 – + 13.
814 32- Takaaki Nakagami – Italtrans Racing Team – KALEX Moto2 – + 15.
138 33- Elena Rosell – QMMF Racing Team – Moriwaki MD600 – + 19.
143