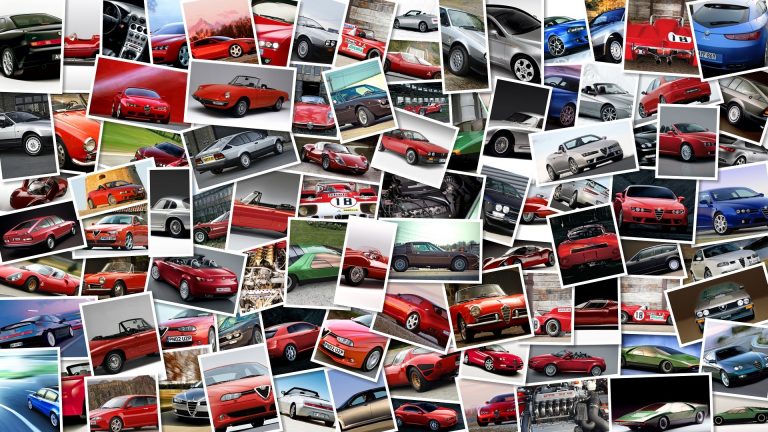 It was a highly interesting World Superbike weekend at the Van Drenthe circuit at Assen.
Jonathan Rea was able to get at least a podium which was no doubt more for his merits than that of his Honda CBR1000RR, while team mate Leon Haslam is patiently waiting in a hospital bed for some of the swelling to go down in his fractured leg before he can undergo surgery.
BMW Goldbet surely wasn't expecting to suffer hell when they came to Assen, especially after Chaz Davies' fantastic weekend at Aragon.
The team's results were only slightly mitigated by Davies' 7th and 5th place, considering that the Welshman only qualified 13th and destroyed a bike in warm-up practice.
Marco Melandri suffered so much bad luck that it seemed impossible, debris breaking his chain on the warm-up lap and a sensor glitch.
Ducati's Carlos Checa wasn' expecting to win at Assen, but he believed that the Dutch circuit would be more friendly to his Panigale, instead the results were worse than at Aragon.
Two tenth places and a bike that was slower in the races than in practice, while with the 1199 Panigale Eddi La Marra won the Superstock race.
There's doubt that in Ducati they are scratching their heads right now, because theoretically the Panigale is one of the most advanced superbike machines on the grid, even if it is equipped with air restrictors, but they are unable to solve the issues so far, and that may be the reason that Ducati Alstare team owner Francis Batta wants Max Biaggi as a test rider.
Check out what some of the other riders had to say following yesterday's third round of the season and also the image gallery by clicking on one of the thumbnails.
Jonathan Rea – 2nd and 4thIt was kind of typical Assen – we got on the podium, which was good! In race one I rode really good but just had nothing for Sykes.
In race two I was feeling quite good in the beginning but it was a little bit my fault that we couldn't be on the box.
I lost too much ground in the early laps, making mistakes, and then got involved in a battle for third with two other guys.
It was clear that I didn't have the acceleration off the small corners and where I was really strong in race one, in the back section, in race two I had too much electronics interference.
There was a little bit of inconsistency and we'd changed tyres, and it was clear that the tyre in race two was spinning more.
I know we've got more power than this but it's impossible to accelerate like the others so we need to find some kind of compromise in the early corner exit area to make the power more manageable.
It's lucky that we have a two-day test to do that on Wednesday and Thursday before we go on to Monza where speed's very important.
A two and a four this weekend is not a win like Assen should be for me, but we've got to be satisfied.
We've come from a long way back and the championship position is looking a bit more healthy than it did after Aragon so I guess I'm satisfied with the weekend.
Chaz Davies – 7th and 5th"The day started very badly with the crash in the morning.
The track temperature was still very low and I lost the front.
I did not think that the crash was that big but the bike must have tumbled quite a lot and it was really badly damaged.
It was frustrating to destroy a bike like that in the warm-up.
A big credit to the team who did an amazing job building up a brand new bike for the race.
As it was a new bike I did not expect big things.
I was just hoping to get some points so to finish seventh was a reason to be happy.
To finish in the top 5 in the second race was not a great result but I got the maximum of what was possible and it was limiting the damage.
I got the best possible result in both races.
Again, I owe everybody in the team a big thank you for today, for pulling together and enabling me to race.
We still have some work to do.
I know where we are losing riding against the other guys.
In some places the bike is working well, in other places I feel that we need to improve.
Now I am looking forward to Monza.
"Leon Camier – 9th and 7th"I am really happy considering the way everything has gone this weekend.
In the first race we changed the set-up dramatically from the warm-up and took a gamble, but then in the second race we changed it a lot again, but this time we made it feel more like the bike I am used to.
I felt like I had the pace to run towards the front and I was making some big passes in race two and then got caught up with Jules and he really battled me.
I got frustrated because I thought I could have got to the front group, but we lost out a bit and then I was in a sort of a race of my own.
If I could have got to the group ahead I think I would have been comfortable and probably got a good result.
Overall I am happy, even though at the end of the race my leg and body felt as if they were in bits, I was just pleased to finish both races.
"Jules Cluzel – 8th and DNF"I am happy with the first race because we had a plan and tried to improve and understand the bike setting for me better.
We tried to work more on the bike this afternoon and made some changes, but for me these didn't work and made things feel worse, so I tried to do my best to finish well.
I was in eighth, but we had an electronic problem and had to stop.
This is a bad thing because this is not my favourite track and we had a problem that meant we couldn't finish, but at the end we know it was possible to score two top-eight finishes.
This is racing though and I will try my best at the next race.
"Carlos Checa – 10th and 10th'In reality I thought I'd be able to do more today and bring the bike to the next level.
In race one the rear of the bike caused me some problems so we made some changes before the second race and that improved the situation slightly.
We still have a lot of work ahead of us but this does not put us off.
I'm aware that this is a challenge and I will do my best to improve the bike race after race.
'Ayrton Badovini – 13th and 11th 'The second race went better for me because I was really suffering this morning.
I visited the Clinica Mobile between the two races and they really helped me a lot with a series of treatments that allowed me to push harder in the second race.
The bike was not bad but we still need something more in order to be competitive.
I wasn't 100% of course and so I'm happy to have finished both races because after what happened yesterday I thought it would be even more difficult today.
'Marco Melandri – DNF and 8th"It was an awful weekend and today, it was an unlucky day.
In race one I did not even start, while in race 2 it seemed that a sensor failed so the bike could not work with the right electronic strategies.
I had to slow down for a couple of laps to understand what was going on and what the problem was.
Once I understood how to manage the situation I returned to my race pace and completed the race.
Now we need to understand what does not work and to solve the problem.
My aim is to rediscover the riding pleasure, to fight for the podium and to win again.
"Leon Haslam – DNS and DNS"When I can come back all depends on when I get the operation to pin my leg.
I am confident the strength would be there and then it is a case of getting over the trauma.
I normally heal pretty fast.
I remember the crash and it just low sided as the back came around as I entered turn seven.
Then the footpeg went through my leathers on the right leg and then I got my left leg caught in the bike as I tried to kick it off me.
It flipped and I think that is when I got the injury.
"Photo source © Getty Images