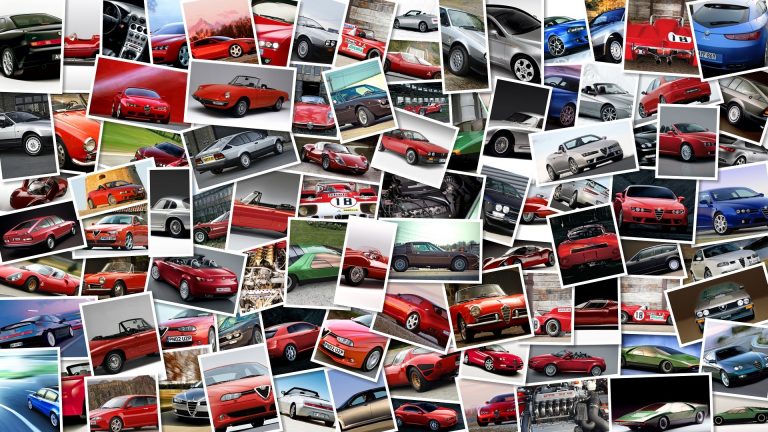 A very empty Istanbul Park circuit – designed by Hermann Tilke – played host to the first ever World Superbike championship race that was won by Eugene Laverty who brought home his Aprilia RSV4 after bending Tom Sykes who could only finish third, behind Marco Melandri.
For Laverty this was his fifth win of the season and reducing the gap to the top of standings to 31 points and with seven races remaining in the championship.
Polesitter Sykes got the holeshot and tried to run away, but he couldn't hide from Laverty who chased him down grabbing the lead from the Kawasaki rider during lap 12 of the 18 lapper with a perfectly executed pass at turn 15 and would remain at the head of the race and uncontested.
Marco Melandri made a good comeback from fourth to take second place battling first with Sylvain Guintoli and overtaking the French rider on lap 14, then overtaking Sykes just laps later.
By that time Laverty was just too far ahead for Melandri to do something and he would cruise home in secondThe final laps of race 1 were highly battled down the field, as Sykes found himself battling with Guintoli over the third spot and fending off the Aprilia rider, and his result will no doubt have important repercussions on the world standings, especially after the FIM ruled in favor of the Kawasaki rider regarding the Monza round.
There will no doubt be some controversy among the riders – even if the race direction did not take any action – regarding the final corner contact – with an elbow – between Davide Giugliano with Toni Elias that almost sent the Spaniard off his bike and swerving, giving the Althea rider the fifth place.
Elias debuted for the first time in World Superbikes without having previously tested the Aprilia RSV4 nor the Pirelli tires.
No doubt the Red Devils Roma who replaced Michele Fabrizio, with the former Moto2 rider will be more than satisfied with his debut sixth place.
Sole Fixi Crescent Suzuki rider Jules Cluzel took 7th regulating a disappointing Chaz Davies, while temporary Pata Honda team mates Michel Fabrizio and Leon Haslam also clashed on the final corner with the Italian almost running the Briton off track with a contact, but Haslam finished in 9th just ahead Fabrizio on his first weekend on the Honda Superbike.
With a depleted field due to injuries, Federico Sandi was 11th, while team mate Mark Aitchison had to pull out due to a technical issues on his Pedericini Kawasaki.
Vittorio Iannuzzo was 12th for Grillini BMW) and a stoic Ayrton Badovini who was riding with a very swollen ankle was forced to retire on the 9th lap when his Panigale started smoking.
Local turkish wild-cards Tolga Urpak and Yunus Ercelik also got points – even if they were doubled.
2013 WSBK Istanbul Race 1 results:1.
Eugene Laverty (Aprilia Racing Team) Aprilia RSV4 Factory 34'57.
6502.
Marco Melandri (BMW Motorrad GoldBet SBK) BMW S1000 RR 34'59.
6593.
Tom Sykes (Kawasaki Racing Team) Kawasaki ZX-10R 35'01.
0824.
Sylvain Guintoli (Aprilia Racing Team) Aprilia RSV4 Factory 35'01.
5695.
Davide Giugliano (Althea Racing) Aprilia RSV4 Factory 35'13.
4806.
Toni Elias (Red Devils Roma) Aprilia RSV4 Factory 35'13.
5957.
Jules Cluzel (Fixi Crescent Suzuki) Suzuki GSX-R1000 35'14.
5718.
Chaz Davies (BMW Motorrad GoldBet SBK) BMW S1000 RR 35'19.
1419.
Leon Haslam (Pata Honda World Superbike) Honda CBR1000RR 35'37.
83610.
Michel Fabrizio (Pata Honda World Superbike) Honda CBR1000RR 35'37.
86811.
Federico Sandi (Team Pedercini) Kawasaki ZX-10R 35'39.
35012.
Vittorio Iannuzzo (Grillini Dentalmatic SBK) BMW S1000 RR 36'37.
19913.
Tolga Uprak (CMS-Eypbike Racing Team) Kawasaki ZX-10R 35'40.
14214.
Yunus Ercelik (Sampiyon 169 Team) BMW S1000 RR 36'19.
417RT.
Mark Aitchison (Team Pedercini) Kawasaki ZX-10R 19'45.
482RT.
Ayrton Badovini (Team Ducati Alstare) Ducati 1199 Panigale 18'07.
045