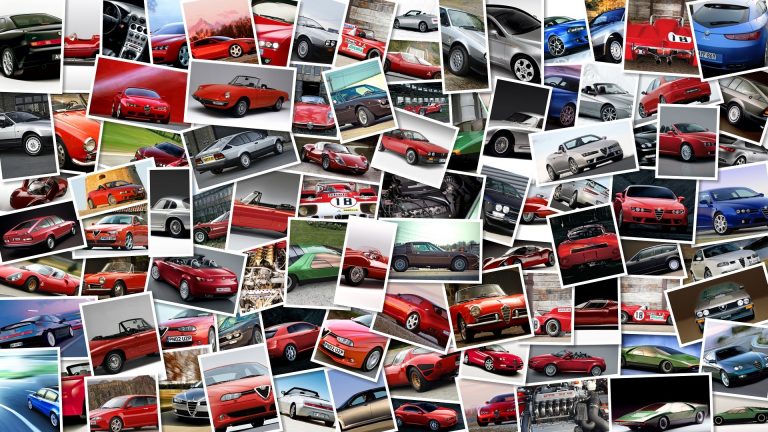 When the Voltra electric concept bike from young designer Dan Anderson first came across our desk, we were eager to know more.
Below is our interview with Dan about his electric motorcycle design project, and believe me: the more you get to know about the Voltra and its creator, the more impressed you'll be.
Dan grew up around bikes and his natural passion for the subject matter really comes through in his technically interesting Voltra.
It's not just a project put together so that his university thesis looked good – it's a truly original effort, well studied and well-built.
If you think that electric motorcycles are playing an important part in the future of motorcycling, this interview is s must-read.
See how a young, aspiring motorcycle designer views the future of motorcycling, and the role that electric powered bikes might play…Firstly, tell us something about yourself.
Are you a motorcyclist yourself? How did you embark on the project of making an electric motorcycle and did you have a team to help?I'm a 23 year old, recently finished Industrial Design student born and raised in Sydney, Australia.
I've been around motorcycles my whole life.
My father raced classic British bikes when I was young so I spent a lot of time at the track having my hearing ruined by unsilenced exhaust megaphones! The sights, sounds and smells really stuck with me and bikes have been a fixture in my life ever since.
I ride a lovely old Ducati Pantah 600 which I restored in the summer holidays.
I have a 'thing' for old bikes; even if they spend more time on the workbench than on the road!Dan Anderson Voltra electric I developed a passion for design, drawing and building things which led me to Industrial Design at the University of Western Sydney.
So the Voltra motorcycle is really the logical culmination of those two passions.
We were given free reign over our final year thesis projects and there was no way I was going to chose anything other than a bike! I didn't have a team to help (sometimes I wish I did!), though I did get a lot of good advice from my father, Chris.
Why did you choose an electric motorcycle for your thesis project?The choice of electric power system over internal combustion engine was simply a matter of interest and curiosity.
Initially, the brief was 'alternative power system' rather than specifically 'electric'.
However during the research phase, electric was found to be the best way to go in terms of power output and practicality.
Electric power also gave a whole new dimension to the project in terms of how can I make this new, impersonal technology appeal to riders who have evolved with the internal combustion engine (ICE)? It's clear that motorcyclists are quite conservative when it comes to the adoption of new technologies or revolutionary concepts and it really interested me to try and break through that wall with something plainly desirable.
Whether or not I've achieved that is up to you, but it was fun trying!To be honest, I was never particularly enamoured with the idea of an electric motorcycle.
Like everyone else I really enjoy the sounds, smells and riding experiences of ICE powered bikes; even oil leaks! Working on this project however, has shown me that electric power could be just as much fun as petrol, just different.
Take us through some of the design elements and themes.
It has been described as a 'café racer', but what look did you want to achieve? How did you arrive at this particular design?A big part of the research phase in the project was studying motorcyclists and motorcycling communities to determine the most suitable market for the introduction of an electric design.
Eventually the 'premium' sportsbike market (Ducati, MV Agusta et al.
) was chosen for a wide variety of reasons and this informed the design direction of the Voltra.
Styling analyses of the market and a profile of the associated riders found striking similarities with Café-Racing culture so I incorporated those elements in my design.
The look of the Voltra was mainly dictated by the findings of my research though I did manage to throw in some of my own influences such as the overall minimalist design.
How important is the style of an electric motorcycle to its appeal? Is the market more interested in how it compares to fuel versions in terms of performance?The importance of styling varies over the markets just as it does with ICE machines.
However, for electric bikes, which are trying to break through the conservatism of the motorcycle market it can only be very important.
If electric power technology is currently viewed as dreary and incompatible with motorcycling then it's important to try and counteract that in other ways such as styling.
For the near future anyway, electric bikes will probably be viewed more critically when introduced to the market and so will need to be impeccably designed to withstand that initial 'suspicion'.
Despite our increasingly environmentally conscious society, do you think the 'petrol head' culture means electric sports or superbikes are a way off for the mainstream market? How do you see the future of electric bikes?The depth of identity and mythology which has evolved around the ICE motorcycle, and which is known so intimately by the motorcycling community, is amazing.
It exists in the car community too but to a lesser overall proportion of enthusiasts.
So that 'petrol head' culture is not to be taken lightly as it seems to form such a large part of the collective motorcycling ideology.
Eventually electric bikes will develop their own identity and mythology in the way ICE bikes have done over the last 100 years and 'petrol head' culture will no longer be relevant; succeeded by 'volt head' culture I suppose.
Ultimately, the pessimist in me sees ICE powered motorcycles being legislated out of possibility and a new age of transport beginning in which electric bikes play a part – probably the 'fun' part.
People will always crave speed on two wheels, that's fundamental, and if electric power is the way in which that speed is generated then bring it on!What's the Voltra made of? Have you used any recycled materials? How does the electric motor component work?The Voltra's frame is a monocoque structure made from carbon fibre.
High-temp foam filler is used to give thickness and shape where strength isn't important; to cut down on expensive composite material used.
The carbon fibre used isn't particularly recyclable, more 're-usable'.
Composites like Flax-Fibre reinforced polymer are more recyclable but carbon was chosen just for extreme weight savings.
The trellis style frames are made from 'nanosteel' which is an emerging metal with similar characteristics to carbon fibre, though without the brittleness.
It's fully recyclable.
Most other components are made from aluminium which is very recyclable.
The AC electric induction motor is powered by lithium iron phosphate batteries and is controlled by a programmable motor controller which allows the power delivery characteristics to be tuned as desired.
The motor is housed in an aluminium assembly which incorporates the swingarm pivot and drive sprocket on a single axis.
This arrangement was simply due to packaging- it's very compact- allowing more room for batteries! The co-axial drive/swingarm pivot is also nice.
The Voltra currently has direct drive, however future development would likely incorporate a gearbox system as gear changes are such an important part of the motorcycle riding experience.
Can you give us some technical specs and performance figures?Sure can! Ride time estimate: 1 hour 40 mins @ constant half load and 80% discharge depthTravel range: Dependant on riding style and gearing.
Recharge time: ~2 hoursTorque: 129 NmTop speed: 200+kph dependant on gearing.
Frame: Carbon fibre monocoque with foam filler pieces for thicknessBatteries: Lithium iron phosphateMotor: AC Induction with programmable controllerWeight: ~200kgWhat's the future for the Voltra? Will it ever become a production version? Are you interested in designing more electric bikes, and would you ever consider participation in something like the TTXGP?There has been some interest in building a working prototype of the Voltra though the enormity of the task in terms of time and finances is not to be underestimated.
It's not impossible, though only time will tell.
Fairly obviously, my ultimate goal is to be a motorcycle designer, whether that's working with electricity or petrol.
Every new motorcycle design is a unique, challenging and fun prospect so it makes no real difference to me at this point.
As for the TTX GP, what better fun! I've always wanted to get over to the Isle to see it for myself, and now there's an electric version too! I can't wait!