The first batch of Covid vaccines made by Pfizer/BioNTech has safely arrived in the UK and will begin to be distributed next week.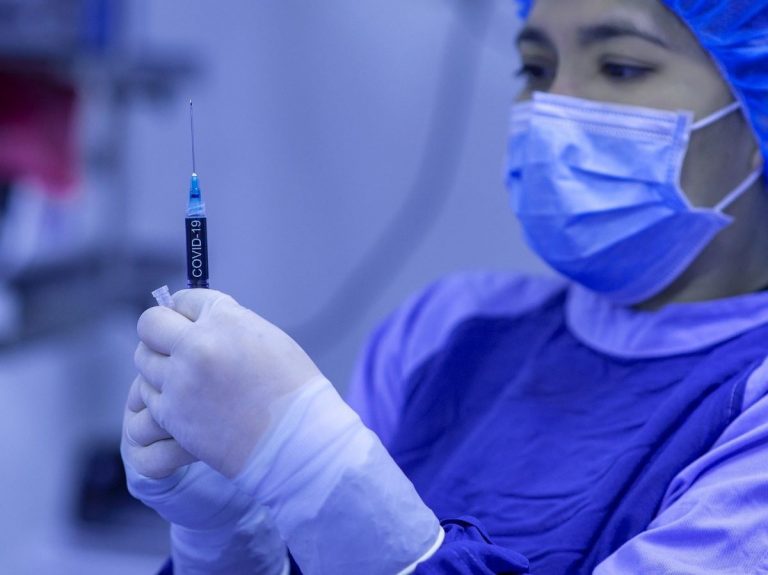 The first batch of Covid vaccines made by Pfizer/BioNTech has safely arrived in the UK and will begin to be distributed next week. The vaccines were taken to a central hub at a secret location in unmarked lorries. After that, they will be moved to hospitals and vaccination centres across the country.
Pfizer vaccines arrive in UK
The UK has ordered 40 million doses of the vaccine, which is enough to vaccinate 20 million people. The first people to receive the vaccines will be elderly people, NHS and care home staff and vulnerable groups. Before the vaccines landed in the UK, a refrigerated truck was seen leaving the Pfizer manufacturing plant in Puurs, Belgium, on Thursday morning. Officials at Pfizer and in Whitehall were keeping tight-lipped because of security concerns.
America's top infectious disease expert Anthony Fauci questioned the level of inspection. Dr Fauci, the director of the US National Institute of Allergy and Infectious Diseases, claimed American regulators "would do a more thorough job" of appraising the vaccine developed by Pfizer/BioNTech. The World Health Organisation (WHO) recommended a toned-down response to the Medicines and Healthcare products Regulatory Agency's (MHRA) decision, simply stating the approval had been "acknowledged".
Dr Fauci said: "The FDA, the United States of America Food and Drug Administration, is the gold standard of regulation. They are doing it carefully, appropriately." The MHRA responded in a statement: "We have rigorously assessed the data in the shortest time possible, without compromising the thoroughness of our review."
They added that Covid vaccines, including this one, were being developed in a co-ordinated way that enables some stages of this process to happen in parallel to condense the time required, but it does not mean steps and the expected standards of safety, quality and effectiveness have been detoured.
Education Secretary Gavin Williamson appreciated the work achieved by the medical regulator to allow the Pfizer/BioNTech vaccine for use. Issues surrounding storage temperature and how many times it can be moved have urged the Prime Minister to warn of "immense logistical challenges" in the Pfizer rollout.
The Medicines and Healthcare products Regulatory Agency (MHRA) said on Wednesday that batches could be made smaller in a document outlining conditions of the authorisation.
The chief executive of NHS England Sir Simon Stevens said the vaccine would not reach care homes until approval that it could be safely divided. The MHRA document said "further packing down" of batches to support deployment could occur at 2C to 8C within 120 hours of leaving cold storage.