Gitanjali Rao has become the first-ever TIME's Kid of the Year. Here's who she is and what she does.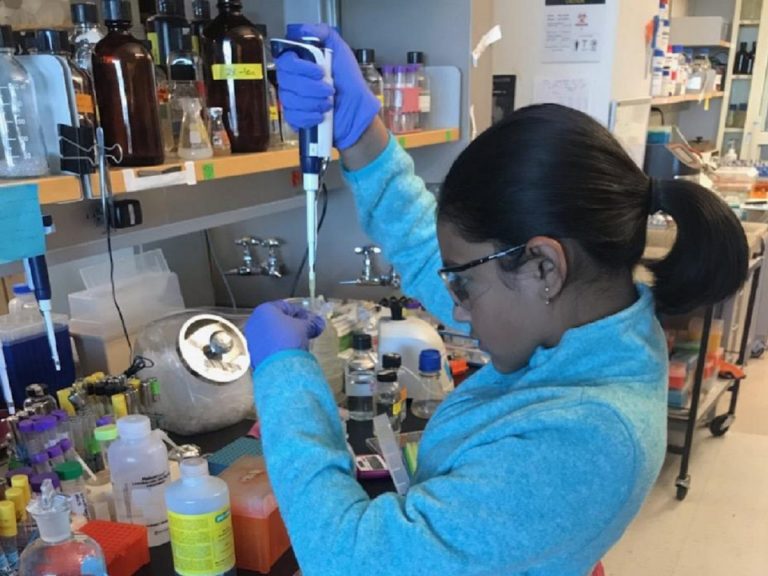 Gitanjali Rao is an American scientist and inventor, chosen as the very first Kid of the year by TIME magazine. She is only 15 years old and was 10 when she started studying carbon nanotube sensor technology, the molecules that can detect chemicals in water, which gave her the idea for creating one of her inventions.
Gitanjali Rao is TIME's Kid of the Year
Angelina Jolie interviewed Gitanjali for Time magazine to which she confessed she was only 11 when she won the Young Scientist Challenge for one of her inventions: a device detecting chemicals in drinking water.
She also created an app 'Kindly' using artificial intelligence technology to fight cyberbullying. The app is developed to detect first signs of harassment at very early stages. Talking about cyberbullying Rao explained how the goal is not to punish, as bullies have to have a chance to change their attitude and life. She said, explaining how her app Kindly works: "As a teenager, I know teenagers tend to lash out sometimes. Instead, it gives you the chance to rethink what you're saying so that you know what to do next time around". Kindly was also developed as a Chrome extension. Last year, Gitanjali was named to Forbes' 30 under 30 list and here she is now, becoming the first-ever TIME's Kid of the Year.
She is only 15 years old but she is already a mentor. She told TIME magazine that she worked alongside rural schools, STEM organizations and museums worldwide to help students creating their own inventions, mentoring over 30,000 students. She confessed: "My goal has really shifted not only from creating my own devices to solve the world's problems, but inspiring others to do the same as well… Because, from personal experience, it's not easy when you don't see anyone else like you… I'm so excited when I get an email like, "Hey, I attended your workshop four months ago and here's my finished product, I really love it, it's a shoe that calls 911."
Gitanjali is 15 years old and is the most influential kid of 2020.
READ MORE: