As a parent, the first thing we ask ourselves is: Is Yubo safe to use ? Here is where you will find all the things you need to know about Yubo, and why you should download it for your teen today.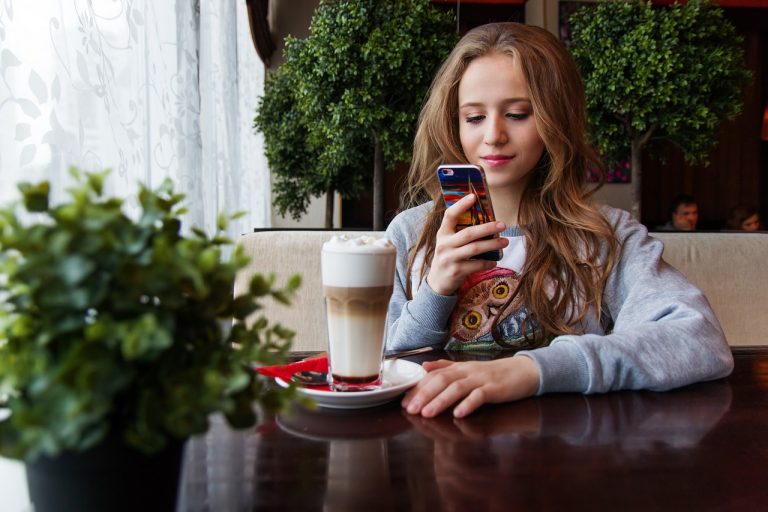 The 21st century has seen every kind of social media platform we could imagine. Whether it be zoom, video calls, 'lives', or content sharing, we've seen them all! Over the years, it has taken away some of the essences of true interactions in the forms of physical interactions, and social interactions have been reduced to a simple 'like' and 'share' to show your support. As a parent, the first thing we ask ourselves is: Is Yubo safe to use ? Here is where you will find all the things you need to know about Yubo, and why you should download it for your teen today.
Children are our future and they need a safe space to talk about their feelings and share their experiences with each other.
With social distancing rules and regulations changing in every country, at every moment, friends are reassured they'll keep in contact, and will never miss a beat with Yubo. They'll keep up-to-date with all the latest trends and topics in areas of their interest.
The Pandemic has not only made it hard for us to rebuild our confidence about going out, but it also caused elements of social anxiety. Times, where we were desperate to get out and socialize, have now turned into us wanting to stay home. If the teens choose to stay in at times they could go out, it's important that they have a space to talk to people whether it is online or in real life.
Social media in real-time can reduce feelings of isolation. Research shows that where adults may find it hard dealing with social anxiety caused by social media, teens can develop important social skills.
What is Yubo?
Yubo is a wonderful new app founded in 2015. It is aimed at teenagers aged 13-17. It gives teenagers a safe space to interact with each other in real time. Teenagers can make friends, have fun while playing games, and interact with other teens. Unlike its competitors, Yubo is an app that focuses on creating a space that is authentic, helping teenagers to make genuine connections from all over the globe. There's no competition for likes and followers, just the chance to meet, chat and play games in real-time. Yubo strives on improving the features to keep teens entertained. Q&A's give the teens a fun way of getting to know each other.
Is Yubo safe?
This is for the parents! It's one of the main questions, not only the parents, but we all want to know. Yubo is as safe as it can be. There will always be some security concerns in social media, but we do our best to work with human moderators on a 24-hour basis, to help keep the community as safe and nudity-free as possible. Some safety features on the app include:
Restricting the gender of friends you wish to communicate with– Parents may not feel comfortable enough as yet to let their daughter speak to boys online, and vice versa, so there are options to restricting the gender of friends you wish to make.
Hiding your location– You can choose to hide your location if you don't have a preference with making friends outside of your area. The app will never show your road, just the city you live in.
Your mobile number will need to be verified– This helps us to filter out any fake accounts.
App Developments– The App has been developed over the years to ensure that any users entering a live stream, is prompted by Yubos community guidelines. It can recognize any inappropriate content such as nudity and will disable the live feed immediately. In addition to this, the user's account will also be suspended.
All live streams are monitored– Yubo cares about the youth, and we take matters seriously. Yubo prioritizes any threats and emergencies regarding safety and includes any relevant authorities wherever necessary.
Enhanced safety Protocols– With safety, we don't just 'take their word for it. Yubo uses further safety protocols such as Google search image to ensure profile photos have not been taken off the internet and used to set up a counterfeit account. We encourage teens to get 'yellow badge' verified which is a feature that enables us to verify their identity using their official documents.
Why is Yubo different?
As Yubo is in real-time, it gives these children the ability to be themselves, interact with others, and be present in the moment. It's more than just clicking 'like' or thinking of a caption to compliment your image. It's about finding a space to belong. Interacting with real people and not bots! Yubo is specifically aimed at teenagers and we have human moderators 24 hours a day to monitor and filter out any inappropriate content. Yubo encourages authenticity hence the fact it is in real-time. It is designed to empower the youth, and with over 60 million users, we believe we're doing just that.
What's more, Yubo users can add tags to their profile to show what topics they're talking about, what's trending, and what they're interested in. You can also tag other users if you are interested in making a connection with them. Everyone has different interests, and while you can connect with other users based on their interests, you can also find new interests and learn something new. Music, Sports, Games and even brands are some of the interests you will find on Yubo. It's a place where friends can also educate each other and join in on discussions with up to 10 people at a time.
Yubo is free to download, so if there's something that you do for your teen today, give them a space to be themselves.