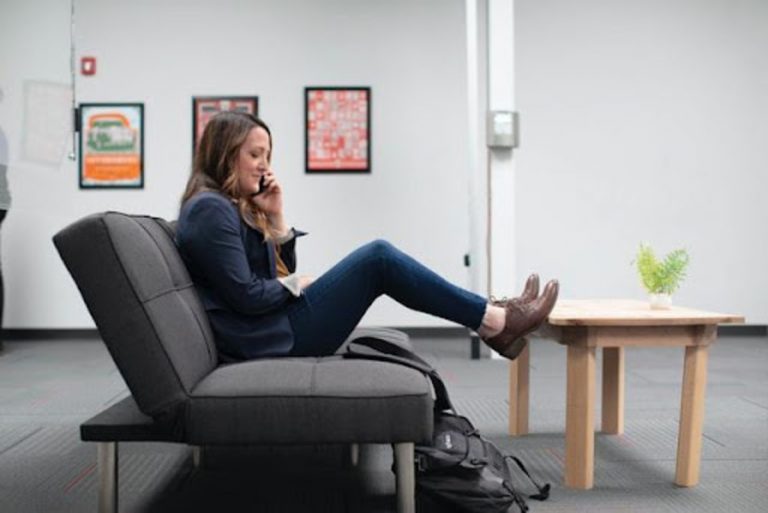 Data is the business driver in all areas of a company, from marketing to sales. If you don't use the best tools to analyse the data you generate, you will lose potential customers and revenue. Call tracking metrics are a brilliant way to optimise performance and improve customer satisfaction.
Despite the popularity of social media in digital marketing campaigns, many customers still prefer phone calls to communicate with a business. Whether they are calling you for technical support or to buy something, inbound calls are a valuable opportunity for your business.
Naturally, you need a sales coaching software to access all of the above call metrics and more. There are many analytics solutions on the market, but you need one that integrates with your technology and the systems you already use.
Many businesses rely on inbound calls for lead generation and conversion. But not everyone tracks those inbound call metrics. You may have a rough idea of how many calls are coming in and remember seasonal trends, but that's about it.
Without access to call tracking metrics, you really don't know much more than that. You don't have access to detailed tools and reports. In other words, companies don't know if they are doing well, if they could do better, or if they are losing potential revenue.
6 call analytics metrics you need to monitor
Number of calls
This may seem obvious, but you really should be tracking the number of inbound calls. Most organisations monitor call volume to make decisions about hiring staff, scheduling shifts, acquiring phone lines, and so on.
But call analytics metrics offer valuable information at a much more detailed level. You can record and analyse call patterns by hour, month or year. You can look at figures from previous years and find out where you can do better.
Call origin
In addition to call volume, call tracking metrics also capture attribution data, which means you can track calls by channel. No business uses just one or two marketing channels. Often it is a combination of digital and analogue sources. Organisations may use targeted email campaigns, social media landing pages, websites, keyword searches, online ads, billboards, TV promotions and mailing flyers to reach potential customers.
How do you track call volume from each source if you use the same number everywhere? Combine local numbers and call tracking metrics to find out which sources are generating inbound calls. Call tracking software can even attribute calls to specific keywords or pay-per-click (PPC) campaigns, so you know where to spend your marketing budget.
Time of day and location
Depending on the business, leads and conversions may be higher depending on the time of day or week. For example, a hotel in a tourist area may receive fewer calls on Mondays and Tuesdays compared to the rest of the week. Therefore, they may decide to spend less on PPC ads during that time, as they are not generating leads anyway.
Location can also drive your inbound call metrics. If you have multiple offices or service locations, you can tailor your online ads to appear accordingly. It allows you to minimise ad spend in areas where your leads don't see them or where they are not relevant.
Call duration
The length of the call or how long the conversation lasts can determine the quality of the call. Shorter calls are less likely to be important leads or to generate successful conversions. Your inbound calls will also include annoying telemarketers calling your business numbers, auto attendant calls and spam calls. You can set a minimum threshold of 30 seconds or 1 minute to eliminate these useless calls.
However, longer calls will not necessarily generate real sales. You need to listen to the calls to determine their quality. You can use call recording to make sure you capture all inbound calls and use them to analyse conversion rates, train agents and improve the customer experience.
Conversion rates
Again, this may seem fairly obvious, but you need to track call conversion rates. You should know the average conversion rates overall, as well as by each channel or attribution source. This will allow you to compare conversions for each source (web vs. email, for example) and optimise your strategies.
It is important to identify and attribute calls correctly at all times. An inbound call may not convert into a sale in that first conversation. It can take weeks or months depending on the customer, the type of product/service, the value of the contract, etc. That means it is crucial to know where the first call came from so you can optimise your sales cycle and know how long it takes to convert a lead to a real sale.
First-time callers
Separating first-time callers from repeat callers can also give you better insight into your marketing campaigns. First-time callers are those who have never contacted your company before. These are a valuable group of potential customers and represent opportunities for growth.
Identifying first-time callers can help you modify your sales pitch accordingly. You can train call agents to provide useful information for first-time callers and new customers. Or you can even identify which campaigns work best for regular callers (they can be existing customers or old or repeat customers) and which are good for first-time callers.