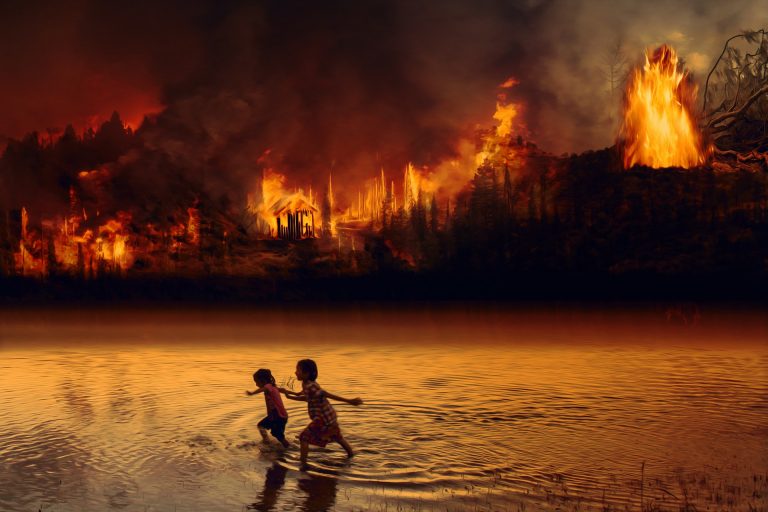 Fall is approaching and, with it, the cool weather. Many people may be already longing for the next summer. On the other hand, continental Europe rejoices. In fact, it finally may have a break from the record temperatures it had to endure during this summer.
That's a clear consequence of climate change. This wave of heat not only has caused deaths – it has also lead to an increase in wildfires. Things do not look good for the future of our planet and for us – mostly if we consider how governments do (not) tackle such serious problems as the Amazon rainforest wildfires.
Amazon Rainforest – State of Emergency declared
This year Brazil's National Institute for Space Research – INPE – has announced an increase in fires through June to August 2019. The heat wave has certainly favoured this phenomenon, but humans have worked really hard to make the situation even worse. This rise in wildfires is due to Brazilian government policies aimed at weakening environmental protection and fostering deforestation of the Amazon for agricultural purposes. At the start of the dry season in May 2019, INPE has detected an incredible rise in wildfires. In June 2019 the interanual increase in wildfires reached 88%, which raised further in July 2019. In August 2019 the situation span out of control to the point that, in the middle of August, a state of emergency was declared in the regions involved. Further fires in Bolivia, Peru and Paraguay – especially in the Pantanal – have certainly not helped the situation.
The Amazon rainforest covers 5,500,000 km2 of the Amazon basin. 60% of the Amazon rainforest belongs to Brazil, 13% and 10% respectively to Peru and Colombia and the rest to Venezuela, Bolivia, Ecuador, Guyana, French Guiana and Suriname. It is the world's largest carbon dioxide sink. As a result of deforestation, the Amazon rainforest is one of the few remaining rainforests – and the only in terms of biodiversity and size – that can filter carbon dioxide emissions which are harmful to us all. It is called "the lungs of the Earth" not by chance.
No Concrete Action Is Taken
Notwithstanding the many clues proving the reality of climate change, still many people – even world leaders – are denying the existence of this serious problem. Therefore, the reaction of Westerners to this year's increased numbers of wildfires in the Amazon rainforest comes with no surprise. Leaders should be actually focusing on finding a solution to this threatening issue. However, they spend their time denying it or trying to decide who is to blame.