Tourists aren't nevertheless completely free to travel abroad, as only few countries are on the "green list".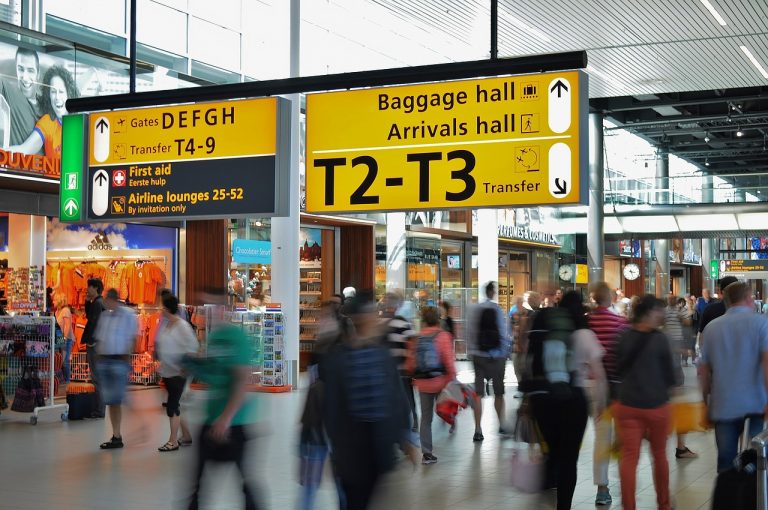 Uk Passengers are back in the airports, since holiday ban is no longer into force, at least for green list countries. From May 17, Brits are allowed to travel abroad following the "traffic light system". The Government drew up a list of "green countries", returning from which travelers don't have to self-isolate.
Airports packed with UK passengers again
People started to arrive at Heathrow Airport and Gatwick Airpot at 6am, after months of waiting. Boris Johnson's lockdown roadmap now allows leisure travel abroad, while before people traveling abroad without a reasonable excused faced a £5,000 fine.
Tourists aren't nevertheless completely free to travel abroad, as only few countries are on the "green list". Popular holiday destinations in Europe like France and Spain are on the amber list, which requests travelers to quarantine for 10 days and take two tests on their return.
However, Health secretary Matt Hancock called on people not to travel to amber countries for holiday. But despite the warnings, the five biggest airports in Britain – Heathrow, Gatwick, Stansted, Manchester and Luton – today will operate 124 flights towards amber countries.
Flight operators are "very optimistic for the next couple of months, encouraged by the large number of bookings, which have trebled in the last six weeks.
Michael O'Leary, CEO of Ryanair, told BBC Breakfast: "The UK vaccine programme has been extraordinarily successful. We're up to 60% of the adult population having received their first dose.
"European countries recognise that. They're beginning to lift restrictions on inbound UK visitors. Portugal this morning. We're very hopeful that Italy and Greece will be added to that green list before the end of May, and Spain will come shortly thereafter."
EasyJet's CEO, Johan Lundgren said at Gatwick Airport this morning: "Today is an important day because now people can actually start to travel, and now we're just looking for that green list of countries to be expanded, which we believe it is safe to do so because that is what the latest data suggests that scientifically that can be done".
He also added that the Government should include "most of Europe" on the green list as soon as possible.
The Border Force announced that passengers should prepare themselves for long waits on arrival in the UK, since they will have to go through a lot of checks. Paul Lincoln, Director General of Border Force, said that it could take up to 15 times longer to leave the airport than before the pandemic.
But, such waits are "unnecessary and completely avoidable", according to Heathrow's spokesperson. A greater use of resources and new protocols could speed up the process.
"Instead of telling passengers to brace themselves for a long wait in immigration queues, Border Force should step up its efforts to automate checks for green list countries, and put in place additional resource for passengers where manual checks might be needed. Accepting delays is a further demonstration of complacency from them on the matter.
"There are protocols in place to hold passengers on planes or divert them to other airports, to prevent excessive, unnecessary and completely avoidable queues in immigration halls."
Home Office announced an increase in staff to reduce the waiting time, but health remains the priority. It said: "Protecting public health is our priority and as we reopen international travel safely we will maintain 100% health checks at the border to protect the wider public and our vaccine rollout.
"While we do this, wait times are likely to be longer and we will do all we can to smooth the process, including the rollout of our e-Gate upgrade programme during the summer and deploying additional Border Force officers."