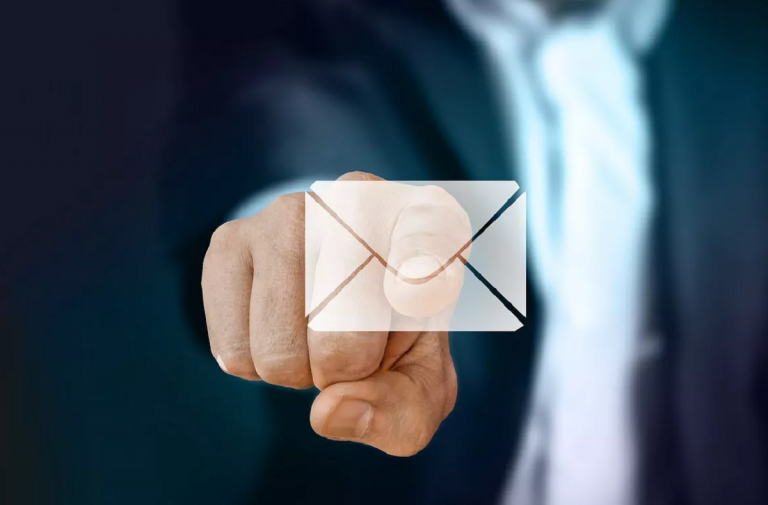 Brand visibility and, with it, the opportunity of increasing potential sales is possible with the application of an infallible strategy in online advertising: email marketing. In order to take full advantage of all the benefits that email marketing entails, it is essential to apply all the marketing techniques correctly. An excellent recommendation is to use pre-designed email templates.
Some people have the mistaken belief that email marketing is something as simple as sending emails with commercial content to a database. Although it is one of the least complicated marketing tools available in today's market, email marketing requires the application of various techniques including design, text, a concept that fits the essence of the product or service being promoted.
Email marketing is a communication tool with users that is used to publicise new products and services. The idea is to convert the recipients of the messages into potential customers and, better still, into effective buyers.
Although it is a direct communication technique, it is not invasive, as the person first has to give their consent to receive the emails, and with this, part of the work is already done.
One of its many advantages is that it is measurable, which allows you to determine its effectiveness and thus make the necessary adjustments to gain better results.
Likewise, it is a very economical tool that generates results that translate into more sales. In fact, specialists argue that email marketing can achieve more than 4,000% ROI (return on investment), and this is an excellent indicator when contrasted to the costs generated by its application, which are quite low.
Email marketing is considered by experts as the most powerful tool to attract potential customers, as it establishes a close and direct connection with them, so the chances of sales are much higher.
Other benefits are that it is relatively easy to use and can reach many people at the same time, even the sending procedure can be automated, and it is an extraordinary support to increase our business' web traffic.
All these benefits only show that sending mass mailings as a marketing resource is still in force, far from what many may think. It is true that social media has become an internet marketing "revolution", however, the investment advantages and versatility that email marketing offers are irreplaceable.
Consultancies agree that email is 40 times more effective at winning new customers than social media. Surveys have also shown that 60% of marketers consider mass emailing to be an excellent way to generate customer leads, while 40% consider the same to be true of social media.
Recommendations to take advantage of the benefits of email marketing
Certainly, email marketing is very easy to use. However, a series of guidelines must be followed if we plan to really take advantage of all the benefits this strategy entails. What is even worse, a poorly executed mass mailing campaign can generate unfavourable results for brands.
An excellent recommendation to keep in mind is to have the support of a platform specialised in the management of email marketing that we can use to automate the mailings. These companies offer very attractive plans ( some of them are even free to use), it all depends on the workflow and the reach you want to achieve with your campaigns. Paid plans are actually quite economical, even more so with respect to the broad effectiveness that this tool provides.
These management platforms offer users pre-designed email marketing templates that are ideal for saving time and effort, i.e. it speeds up the work, without detracting from the attractiveness and valuable content of the messages sent in mass mailings.
The use of templates is another of the recommendations that are generally made to develop good email marketing campaigns. There is a wide variety of models available, so there will always be one that fits the concept that is handled or the core essence of each brand.
With them, you can be sure that you are working using the right format and with the appropriate structure, in which you can not miss the header, welcome, body, farewell, call to action (known as call to action) and additional information. This is because these templates have been developed by professionals with years of experience in email marketing.
Another important aspect to consider when executing email marketing is the subject line of the emails we are planning to send. According to multiple studies, it has been determined that approximately 70% of the opening rate of emails is given when these have striking subjects.If these subjects manage to engage with the users, the mail will be opened.
It is important to keep in mind that the subject line should not be long (no longer than 30 characters) as most people, it is estimated that more than 80%, check emails via their mobile device. This indicator also has an impact on the design of the email body and, as such, it should not be overloaded with information and it should be designed to fit the smartphone screen.
Segmenting emails is an option that cannot be missed in email marketing campaigns. When you do a proper segmentation of your client pool, you have the guarantee that the message will be useful to the recipients. An email with valuable information about home carers for the elderly will be of no use to an 18-year-old girl eager for information, for example, about trendy shoes for young people.
Personalization is another key aspect. When supported by a good email management platform, such a degree of personalization is achieved and the channel becomes much more direct, which has a favourable impact on customer loyalty and, with it, increased conversions to sales. This involves placing the customer's name on the email subject, even congratulating them on their birthday and giving them a discount coupon as a gift.
Taking advantage of times such as Christmas, Carnival or Halloween to send "themed" emails is another way of capturing the attention of customers.