The new edition of the Web Summit will take place at the Altice Arena in Lisbon from 1 to 4 November 2021: more than 250 speakers from all over the world are expected.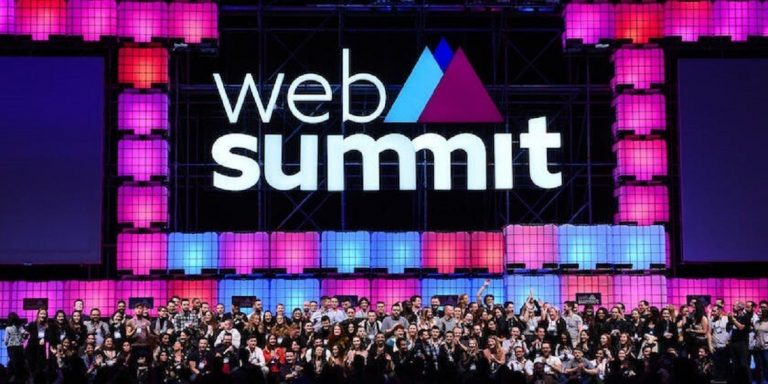 The 2021 edition of the Web Summit, one of the most important annual European events dedicated to technology and digital innovation, will be held from 1 to 4 November: the appointment, which last year was held online due to anti-Covid restrictions, is set at the Altice Arena in Lisbon.
"We couldn't be more excited to see people meet again in safety and reliving the magic of face-to-face interactions will be incredible," announced initiative co-founder and CEO Paddy Cosgrave.
Web Summit 2021
Organised by an Irish company that also runs other events around the world (such as Collision in Toronto and RISE in Hong Kong), the event is widely described as the world's most important technology conference, the summit where the future will be born, and a grand conclave of tech industry high priests.
At a time of great uncertainty for many sectors caused by the pandemic crisis and beyond, the Web Summit brings together founders and CEOs of technology companies, fast-growing startups, policymakers and heads of state to ask a simple question: "Where do we go from here?".
Web Summit 2021: activities and speakers
The four-day event will be an opportunity not only for networking activities where people and companies that are key players in the global technology industry can meet, but also for conferences, workshops and seminars. Various topics will be covered, from advanced technology to data science, from design to environmental sustainability.
The educational content, informative masterclasses and innovative panel discussions, details of which will be announced in the run-up to the event, will allow participants to hang on to valuable skills to spend in their own fields.
Hundreds of speakers will attend the Web Summit. The first 250 speakers have been announced, including Brad Smith (President of Microsoft), Werner Vogels (CTO of Amazon), Stephen Kaufer (CEO of Tripadvisor) and Roula Khalaf (Editor-in-Chief of the Financial Times).
Web Summit 2021: the start-ups
A large part of the event will be dedicated to startups. The Web Summit startup programme – ALPHA – aims to showcase emerging companies that are revolutionising their sectors and introduce them to leading investors, corporations and media from around the world.
The companies will be able to present their candidature and, if chosen, will receive three tickets to the Web Summit at the price of 995 euros with which they will be able to access the meetings and can apply for the competition between emerging companies, master classes, coaching activities and much more.