December is usually a quiet time for music with the exception of the usual Christmas classics.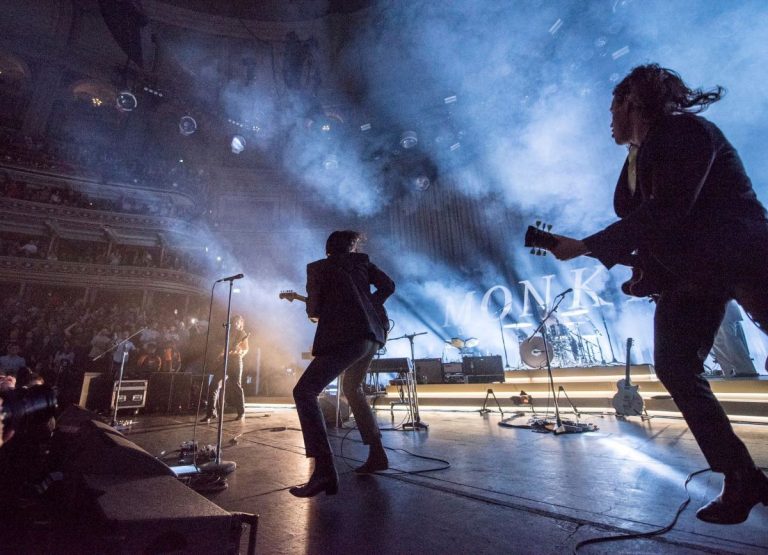 December is usually a quiet time for music with the exception of the usual Christmas classics. However, there are still a few gems set to be released.
New Albums December 2020
Here are the significant releases this December 2020:
Arctic Monkeys — Live At The Royal Albert Hall (December 4)
This 20-track album was recorded in the summer of 2018 live at the Royal Albert Hall as described in the title. All proceeds from the album will go to the War Child UK charity.
Yungblud — Weird! (December 4)
Doncaster's alt-pop-punk sensation has called his second album as sounding "like an episode of Skins" — so expect plenty of adolescent angst packaged up in Yungblud's distinct style.
Khruangbin — Late Night Tales (December 4)
The latest addition to the Late Night Tales series, a series of compilation albums that collate songs best experienced during the early hours. Previous curators include Agnes Obel and Four Tet, and now it's Texas psych-funk outfit Khruangbin. There is South Korean rock, Soviet folk and more.
The Avalanches — We Will Always Love You (December 11)
Best known for their 2000 album Since I Left You, Aussie duo The Avalanches are return with their third full-length album. This one features the following contributors: Blood Orange, Johnny Marr, Karen O, MGMT, Neneh Cherry, Jamie XX and more.
James Blake — Covers EP (December 11)
James Blake's 2011 version of Joni Mitchell's A Case of You brought him a lot of attention. He's been posting other covers online during lockdown, and now he's releasing his favourites, including a recording of The First Time Ever I Saw Your Face.
The Kills — Little Bastards (December 11)
The tracks date from their first 7-inch singles in 2002, up until 2009. It's all been newly remastered, and some of the songs will be pressed onto vinyl for the first time ever.
Lanterns on the Lake — The Realist EP (December 11)
The Newcastle group's Mercury Prize nomination earlier this year brought attention to the band. Given the attention garnered they are now releasing this five-track EP.
Nilüfer Yanya — Feeling Lucky? EP (December 11)
West Londoner Nilüfer Yanya's upcoming three-track EP is all about how the things out of our control are the things that control us which fits in with current times aptly.
Hayley Williams — Petals for Armor: Self-Serenades EP (December 18)
Former lead singer of Paramore released Petals for Armor, her debut solo album, earlier this year. It was a great success so now she's releasing acoustic versions of two album tracks on this new EP. There's a brand new song, Find Me Here, too.
Paul McCartney — McCartney III (December 18)
It's been 40 years, 7 months, 2 days but now Sir Paul is finally going to deliver the third instalment of his self-titled McCartney trilogy. It was written and recorded during lockdown, with him playing pretty much every instrument.
READ MORE: