Official figures show that there have been 1,012 new cases per 100,000 in the week of January 1st.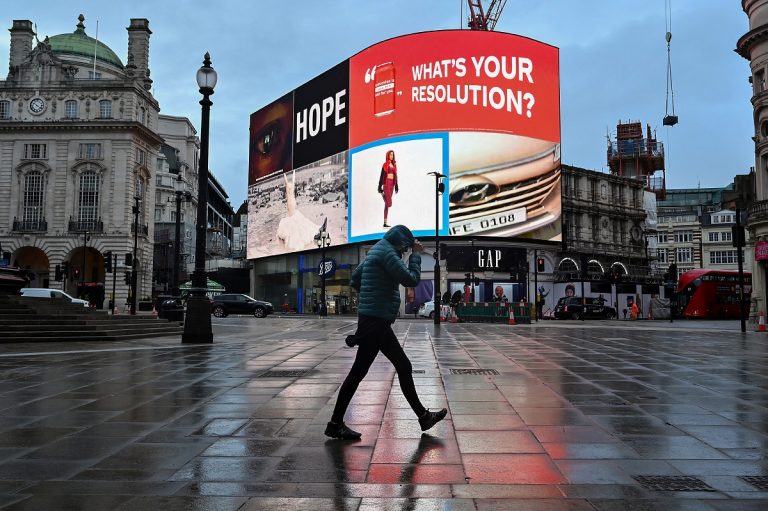 The third national lockdown is rather justified. Indeed, Covid cases in London soared for the first time above 1,000 new cases a week per 100,000 people.
Above 1,000 Covid cases per 100,000 people in London
Figures show that the seven-day rate rose up to 1,012 cases a week in the week of January 1st. Instead, the previous week cases stopped at 988 per 100,000 people.
Yesterday, January 6th, the capital registered 14,892 new cases. In fact, sixteen boroughs saw rates soaring rocket above 1,000. As it was before Christmas, East London continues to be the hardest hit area.
As one would expect, hospitalisations are rising accordingly. Indeed, on January 5th, there were 6,816 Covid patients in the city's hospitals, 866 of them are on ventilators.
Furthermore, cases and hospitalisations are not set to plunge. Given the numerous peaks reached recently, both of them will surely rise.
UK Prime Minister Boris Johnson addressed to the House of Commons on Wednesday, January 6th, to assess the situation. "After the marathon of last year we are indeed now in a sprint, a race to vaccinate the vulnerable faster thn the virus can reach them. Every needle in every arm will make a difference".
In addition, he will hold today, January 7th, a press conference to unveil his vaccination roll-out plan. Meanwhile, Vaccines minister Nadhim Zahawi assured the plan to vaccinate over 13m people by mid-February is proceeding swiftly.
Indeed, 1,3m people already received their vaccine, either the Pfizer-BioNTech or the Oxford-AstraZeneca jab.