The Duke and Duchess of Sussex will speak about "their move to the United States and their future hopes and dreams for their expanding family" in an interview with Oprah.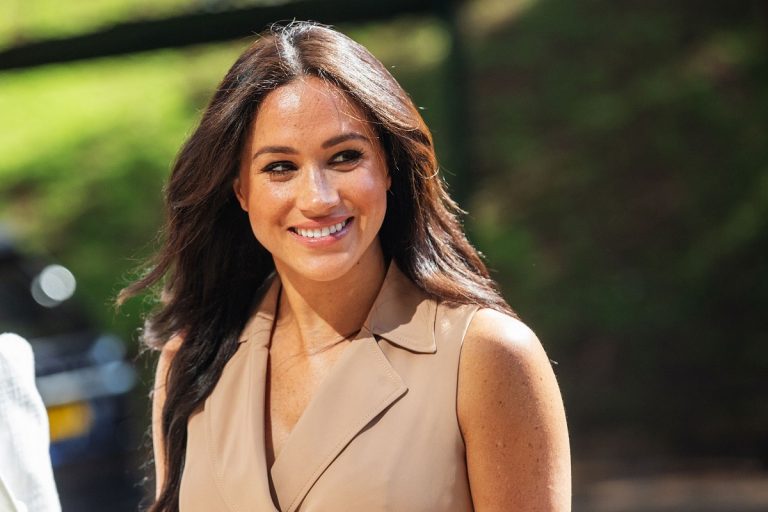 Meghan Markle and Prince Harry plan to have an interview with Oprah on March 7. They determined that nothing they say in their prime-time interview will upset the Queen.
Meghan Markle in Oprah Interview :
A key theme for the interview is probably about the background to their decision to quit as frontline members of the royal family just over a year ago. However, they are not expected to reveal full details about it in the 90-minute "intimate conversation".
The interview will be in two parts. The first part is Meghan talking alone about ranging topics from "moving into life as a royal, marriage, motherhood, philanthropic work, to how she is managing life under intense public pressure". Then the second part, she will be accompanied by Harry and talk together about their move to America last year and their future "hopes and dreams for their expanding family". It will be the first time The Sussexes will have spoken publicly about their shock choice to "step back" as senior royals last January. Sources close to the couple showed they still had a good relationship with the Queen, Harry's grandmother.
It is understood the couple did not have a discussion with Buckingham Palace courtiers in advance. But, they were not required to as they were no longer working members of the royal family, as sources said. It was not clear until today if the program has already been filmed. The release of the interview came 24 hours after Meghan and Harry revealed that they were expecting their second child this summer. Oprah Winfrey herself is a close friend of the couple and lives close to their new home near Santa Barbara, California. She attended their wedding in 2018.