Prime Minister Boris Johnson married his partner Carrie Symonds in a secret ceremony in Westminster.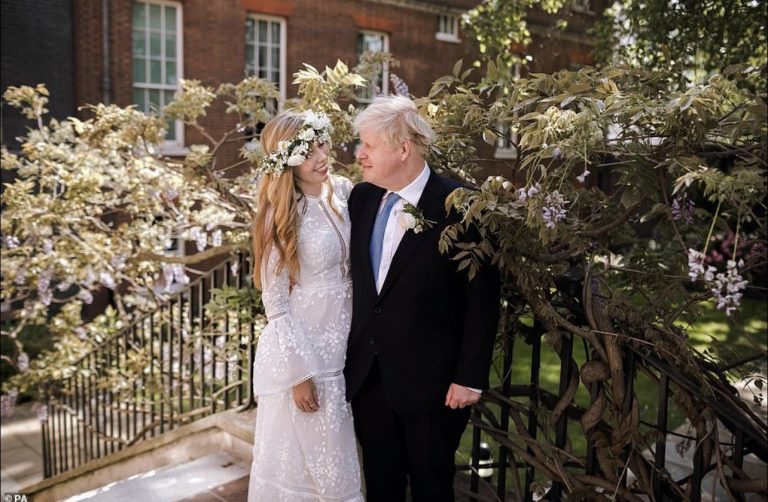 According to reports in the British press, Prime Minister Boris Johnson has finally married his current partner Carrie Symonds in a secret ceremony at Westminster Cathedral. Downing Street has refused to comment on the rumours, although it has been rumoured for several days that the head of Her Majesty's Government was about to get married.
Boris Johnson wedding
According to the tabloids, the couple exchanged rings in front of a small group of friends and family, as required by anti-Covid regulations.
Secret wedding for Boris Johnson
The ceremony was attended by only thirty guests, the maximum number allowed under the current Covidium rules, who were notified at the last minute to avoid leaks. The wedding took place at 13:30 on Saturday 29 May, with only a handful of Westminster officials involved in organising the event.
The bride arrived in front of the church in a limousine, stopping in the square in front of the west side door. The ceremony was also attended by the couple's one-year-old son Wilfred, who was baptised last year by the same priest who officiated the wedding ceremony: Father Daniel Humphreys.
Boris Johnson's wedding in Westminster
One of the guests at the ceremony described the bride as 'extremely happy' and the Prime Minister as 'very elegant' and 'unable to take his eyes off the bride'. It was a mixed marriage, as Carrie Symonds is Catholic and Boris Johnson converted to Anglicanism during his college years, abandoning the Catholicism in which he was raised by his mother.
On Saturday afternoon the paparazzi also captured Boris Johnson's pade, Stanley, in front of the entrance to Downing Street. Johnson and his wife Carrie Symonds were the first unmarried couple to move into the British Prime Minister's traditional residence.
Boris Johnson wedding, the last precedent two hundred years ago
While this is not the first time a prime minister has married while in office, it is an event that has not happened for 199 years. The last time was in 1822, when Robert Banks Jenkinson, 2nd Earl of Liverpool, married Mary Chester.