Johnson declares is going to set up a cross-government commission to tackle racial inequality. Criticism from the opposition parties due to the lack of detail.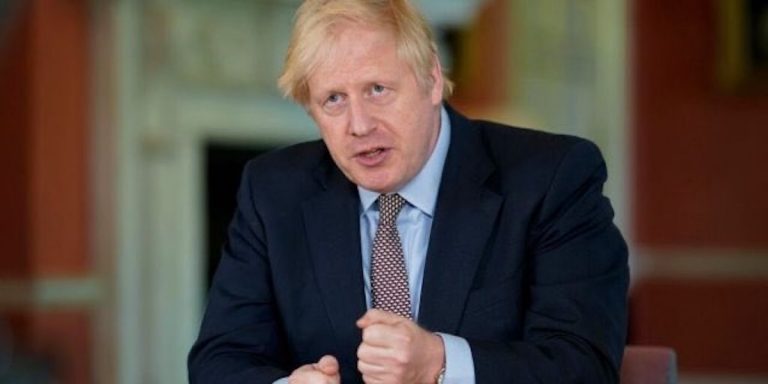 To examine "all aspects" of racial inequality in the UK, the PM claimed that he will form a cross-government commission to improve the effort of tackling racism.
Johnson commitment to deal with racial inequality
Boris Johnson stated: "No one who cares about this country can ignore the many thousands of people who have joined the Black Lives Matter movement to protest peacefully, as most of them have, in the last few days.
It is no use just saying that we have made huge progress in tackling racism. There is much more that we need to do; and we will."
Then the Prime Minister continued: "What want I really to do as prime minister is change the narrative so we stop the sense of victimisation and discrimination. We stamp out racism and we start to have a real sense of expectation of success. That's where the I want to get to but it won't be easy."
This statement was made after two weeks of Black Lives Matter protests across the country due to George Floyd's death. However the declaration, which was not so detailed, was clearly condemned by opposition parties.
The perplexities about the cross-government inquiry
On the one hand, Marsha de Cordova, shadow equalities secretary of the Labour accused: "We are in the midst of a global health pandemic that has sharply exposed deep structural inequalities which have long since needed urgently addressing". On the other hand, Liberal Democrat equalities spokeswoman Christine Jardine told the commission was a "welcome first step" but said the government should go further.
About Britain's cultural landscape Boris Johnson specifies: "I will resist with every breath in my body any attempt to remove that statue from Parliament Square, and the sooner his protective shielding comes off the better. It is not just that it is wrong to destroy public property by violence."
PM explained: "If we start purging the record and removing the images of all but those whose attitudes conform to our own, we are engaged in a great lie, a distortion of our history, like some public figure furtively trying to make themselves look better by editing their own Wikipedia entry."