The Prime Minister is facing negative reactions after he announced the lockdown tiers.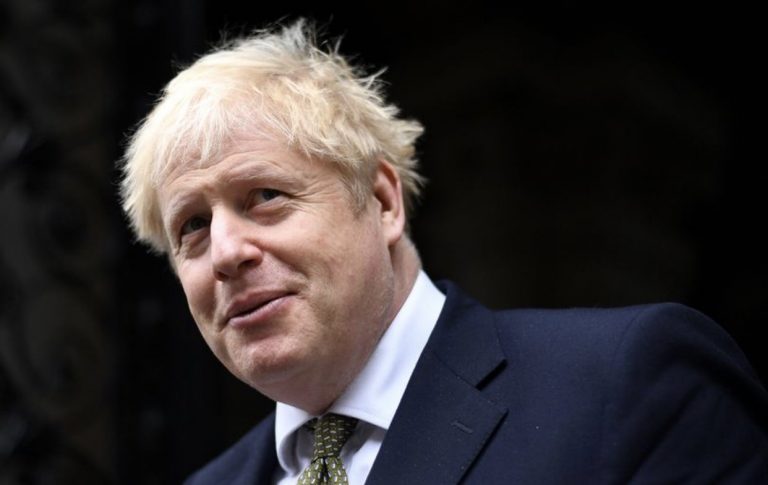 The new tier lockdown system has been announced and is set to begin 2 December, as soon as the month-long national lockdown will officially be over. After the full list of tiers by area was presented, the vast majority of Britons saw their area going into stricter Tier 2 or Tier 3.
Tory MPs have warned they will rebel against this decision in the House of Commons.
Johnson faces backlash over tiers
The new list of tiers revealed that 99% of the country is in either Tier 2 or Tier 3 which means socialising is strictly banned, including homed and pubs, unless people are from the same bubble. Ministers had already warned Britons they would not have been happy of the decision and Tory MPs had already been begging the government to introduce tiers on a borough-by-borough basis amid fears that a Tier 3 would be 'disastrous for the economy'. A growing number of Conservative MPs are now expressing their anger and attacking the government's decision.
The MPs are calling it an 'illogical decision' to be put into Tier 3. The Weston-super-Mare MP John Penrose joined North Somerset MP Liam Fox in saying the decision to put their areas into Tier 3 was not "right or fair". They continued: "On our own, North Somerset might well qualify to be in Tier 2, but we have been placed in Tier 3 because we are regarded as 'a natural travel to work area' along with Bristol and South Gloucestershire… The fact that Bath and North East Somerset is in Tier 2, even though it is part of the same 'natural travel to work area', makes the decision even more illogical." MP John Penrose is the husband of the NHS Test and Trace scheme's boss, Baroness Harding.
Many other Conservative MPs have publicly criticised the government over the decision. The government has said it will publish an impact assessment of the 3-tiered system before MPs vote next week, although many Tory MPs have already declared they will rebel against it. Chair of 1922 Committee of Tory MPs, Sir Graham Brady has already confirmed he will vote against the government's decision next week in the House of Commons.
The government called for people' patience and hope. Prime Minister Boris Johnson announced the decision over the 3-tiers system during a Downing Street press conference on Thursday in which he said: "your tier is not your destiny".
Communities Secretary Robert Jenrick also commented saying areas could actually see a change in their tier allocation in December if coronavirus infections are reduced. The 3-tiers system would in fact be reviewed weekly, according to the government's decision, and the first review is set for December 16. Jenrick confirmed: "There will be a review point before Christmas on December 16, so those areas which are on the cusp of one of the tiers, there's every reason to believe that with a collective effort in those communities, they could come down a tier before Christmas".
Government has said the decision to have tighter measures also bears in mind that there will be an opening over Christmas in order to let people see their families, which would also lead to a rise in coronavirus cases. Communities Secretary also said: "We have also got to bear in mind that there will be an opening over the Christmas period which is likely to drive some higher rate of infection if some people choose to go and meet family and friends on Christmas Day and the days surrounding it".
READ MORE: