Government is warning Brits to be careful over Christmas, as Covid infections are on the rise.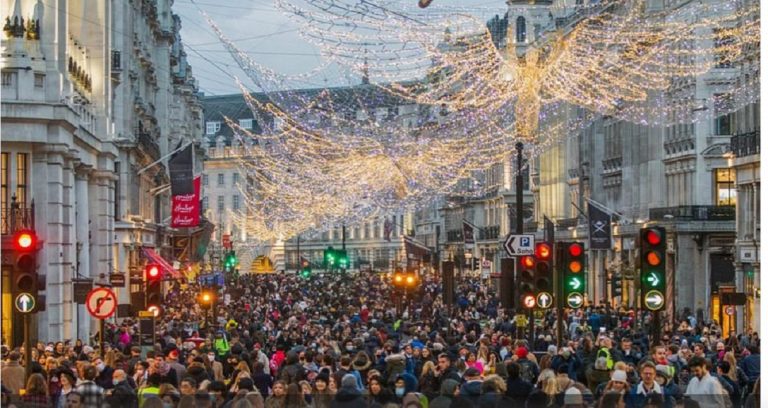 As Covid cases are rising, especially in London, Government warns Brits to do "minimum possible" over Christmas. The fear over the Christmas bubbles, mixed with the identification of a new Covid variant, is making UK afraid that consequences will be paid in the new year.
Government warns Brits to do minimum possible over Christmas
The Chief Secretary to the Treasury Steve Barclay warned Brits to do the "minimum possible" at Christmas, since Covid infections are rising and a new variant has been identified.
"People shouldn't misinterpret what the guidelines say.
It's not saying people must go and see family. It's saying that where family want to see each other, they won't be criminalised for doing so. But it's important people do the minimum that is possible. So people will make their own judgements, families will make their own judgements. I won't be seeing my parents over Christmas".
For the time being, rules says that people can travel and gather anywhere in a three-household from December 23 to December 27. They can share meals together and go to place of worship. Pubs and restaurants are only allowed to do takeaway.
Rumours are that Downing Street is not changing any of those rules. London Major Sadiq Khan fears this possibility. Along the same lines as Steve Barclay, he said that Christmas rules are not mandatory and people should behave using their common sense.
"You don't have to give your grandmum or grandad a hug and a kiss. Keep your windows open". Talking about going shopping, he warned to "err on the side of caution and wear a mask all the time". The best thing to do before meeting with relatives, authorities says, is to make sure not to have Covid.