Fear over Christmas bubbles increases as Covid infections are rising sharply in UK.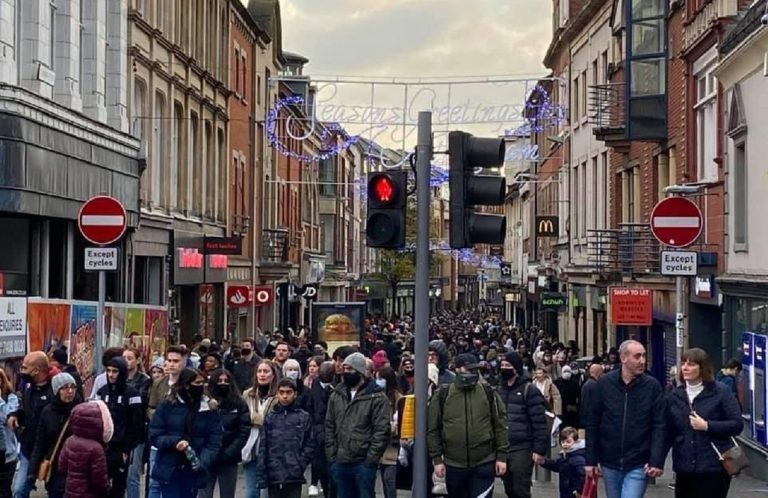 The surge of Covid infections made London move into Tier 3. Now the very same peak is making fear over Christmas bubbles increase in the UK. The identification of a new Covid variant is not helping.
As Covid cases surge, so does the fear over Christmas bubbles
Normal gatherings at Christmas may not take place this year. The surge of Covid cases has already made London move into Tier 3 starting from Wednesday 15th. Now authorities fear that Christmas bubbles will be catastrophic for UK.
To make matter worse, a new Covid variant has been identified. Health Secretary Matt Hancock says this may be the reason of the spike of infections in the South East, so in London. This variant is growing faster than the existing one.
Until now, the plan is to allow up to three households to mix from 23 to 27 December. Scientists and politicians are doubting the goodness of those meetings though.
WHO special envoy David Nabarro said that the price of those gatherings "could well be very high". He then addressed to the Brits. "Just ask yourself, is there any way in which you can perhaps not have the family get-togethers this year? It's much better not to do it when there's this kind of virus around".
Professor Stephen Reicher, of the University St. Andrews, is of the same opinion. "Right now we're heading towards disaster. Given high levels of infection across the country and the increasing levels in some areas (such as London) it is inevitable that if we all do choose to meet up over Christmas then we will pay the price in the new year".
Despite those fervent warnings, Downing Street seems not to have plans to change the Christmas bubbles rules.