Boris Johnson Hailed Covid vaccination programme: a covid vaccine has been offered to residents at every eligible care home in England.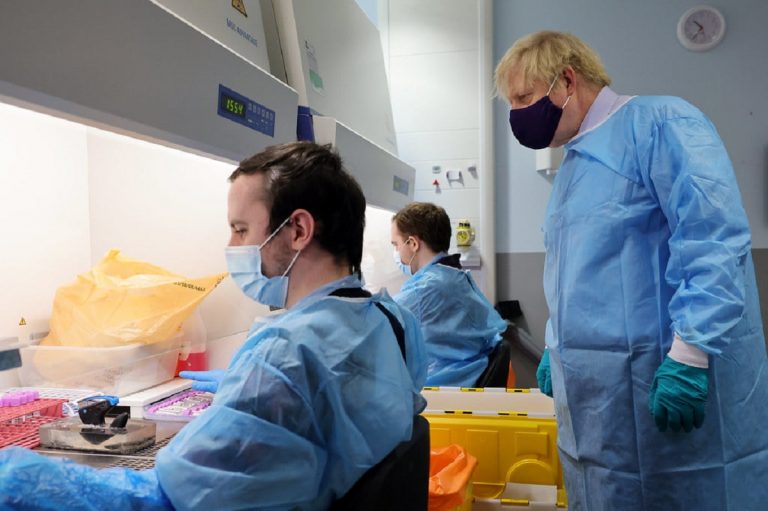 Boris Johnson has hailed a crucial milestone in the UK's vaccination programme in the care home. The Prime Minister said the rollout "will only accelerate from here on" after the daily number of vaccine doses nearly exceeded 600,000 for the first time.
Until today, it has 8,977,329 people in total who have received the first dose of the vaccine, while 491,053 have received both doses. On Saturday a record 598,389 people received a first dose of the vaccine.
10,000 care homes: first vaccine doses
NHS England said numbers are expected to show on Monday, related to people living at more than 10,000 care homes with older residents who had been offered their first vaccine doses. It will meet the deadline set by the Government.
According to the latest totals, an average of 401,512 first doses of vaccine would be needed every day for the Government's February 15 target to be met.
Mr Johnson said, "Today marks a crucial milestone in our ongoing race to vaccinate the most vulnerable against this deadly disease. We said we would prioritize and protect care home residents, and that is exactly what we have done."
But he added that there will be "difficult moments to come", with the number of infections and individuals in the hospital still "dangerously high".
Health Secretary Matt Hancock exposed that four-fifths of over-80s have received their first dose of the vaccine, together with three-quarters of those aged between 75 and 79.
It happens after Chris Hopson, the chief executive of NHS Providers, which represents 240 trusts, issued a fresh warning over the pressure being faced by the NHS.
Mr Hopson thought it would take "months" for the health service to return to normal after the pandemic ends.
With staff "completely drained", Mr Hopson revealed that we cannot assume the NHS to carry on at the intensity we've been running at. We've completely run the tank dry and need to give people the chance to recover.
Meanwhile, a subgroup of the Scientific Advisory Group on Emergencies (Sage) said physical distancing and facemasks ought to be used more "consistently and effectively". Mask should be wear including in outdoor settings, to decrease transmission of variant strains of Covid-19.
Whereas, current rules require to face masks in many indoor environments in England, Scotland, Wales, and Northern Ireland.