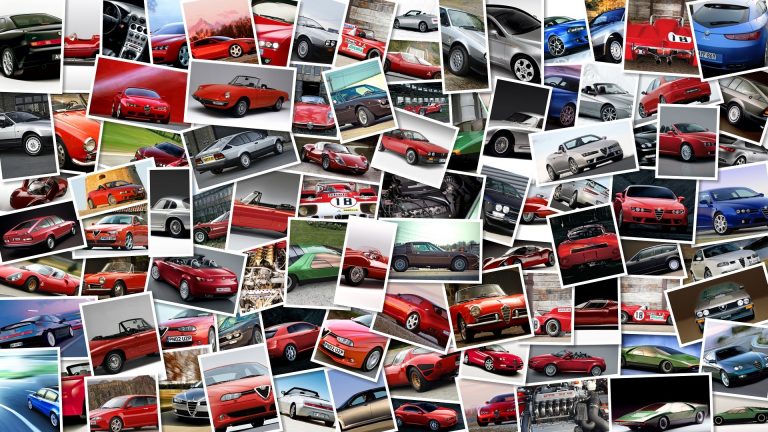 Here are all the official pics of the new Yamaha FZ8 and Yamaha Fazer8.
The bike was presented at the 2010 Roma motodays event after plenty of teaser shots and leaked pics.
The new models complete the FZ1 and FZ6 range, which are also available in the Fazer semi-faired version.
The FZ8 and Fazer8 are bikes with a distinctive style, designed to be agile but powerful.
Both are equipped with a new 779cc engine with 106.
2 hp and maximum torque of 82 Nm (at 8,000 rpm).
The models fit into the range between all-powerful superbikes and easy-to-manage, medium range sportbikes.
The Fazer8 and FZ8 models are compact, with cast alluminium frames and swingarms, with rapid steering and good road grip.
The Fazer8 has more sports touring features across all riding conditions, although we're still looking at super street performance levels, with better aerodynamics.
The prices announced at the presentation have the FZ8 at about 8,190 euros, and the Fazer8 at 8,690 euros.
See after the jump for the technical information on both bikes and the complete galleries.
Yamaha FZ8Features * FZ8, naked, sports, all-rounder * Aggressive, mass-forward design * 779cc engine * Instant torque meets slingshot horsepower * Aluminium frame * Slim fuel tank and compact, roomy ergonomics EngineEngine type: Liquid cooled 4-stroke, DOHC Forward-inclined parallel 4-cylinderDisplacement: 779 ccBore x stroke: 68.
0 × 53.
6mmCompression ratio: 12.
0: 1Maximum power: 78.
1KW (106.
2PS) / 10000 rpmMaximum torque: 82.
0Nm (8.
4kgf・m) / 8000 rpmLubrication system: Wet sumpCarburettor: Electronic Fuel InjectionClutch type: Wet, multiple-disc coil springIgnition system: Transistorized coil ignitionStarter system: ElectricTransmission system: Constant mesh, 6-speedFinal transmission: ChainFuel tank capacity: 17 LOil tank capacity: 3.
8 L ChassisChassis: DiamondFront suspension system: Telescopic fork, 43mm inner tubeFront travel: 130 mmRear suspension system: Swingarm, linked monoshock with spring preload adjustmentRear travel: 130 mmCaster angle 25ºTrail 109 mmFront brake: Hydraulic dual disc brake, Ø 310 mmRear brake: Hydraulic single disc brake, Ø 267 mmFront tyre: 120/70 ZR17 M/C(58W)Rear tyre: 180/55 ZR17 M/C(73W) DimensionsLength (mm): 2,140 mmWidth (mm): 770 mmHeight (mm): 1,065 mmSeat height (mm): 815 mmWheel base (mm): 1,460 mmMinimum ground clearance (mm): 140 mmService weight (kg) 211 kg Fazer8 ABSFeatures * A design study in understatement * New 779cc engine * Instant torque meets slingshot horsepower * Aluminium frame * Semi-faired for comfort and sleek aerodynamics * Slim fuel tank and compact, roomy ergonomics EngineEngine type: Liquid cooled 4-stroke, DOHC Forward-inclined parallel 4-cylinderDisplacement: 779 ccBore x stroke: 68.
0 × 53.
6mmCompression ratio: 12.
0: 1Maximum power: 78.
1KW (106.
2PS) / 10000 rpmMaximum torque: 82.
0Nm (8.
4kgf・m) / 8000 rpmLubrication system: Wet sumpCarburettor: Electronic Fuel InjectionClutch type: Wet, multiple-disc coil springIgnition system: Transistorized coil ignitionStarter system: ElectricTransmission system: Constant mesh, 6-speedFinal transmission: ChainFuel tank capacity: 17 LOil tank capacity: 3.
8 L ChassisChassis: DiamondFront suspension system: Telescopic fork, 43mm inner tubeFront travel: 130 mmRear suspension system: Swingarm, link suspensionRear travel: 130 mmCaster angle 25ºTrail 109 mmFront brake: Hydraulic dual disc brake, Ø 310 mm ABS brake systemRear brake: Hydraulic single disc brake, Ø 267 mmFront tyre: 120/70 ZR17 M/C(58W)Rear tyre: 180/55 ZR17 M/C(73W) DimensionsLength (mm): 2,140 mmWidth (mm): 770 mmHeight (mm): 1,225 mmSeat height (mm): 815 mmWheel base (mm): 1,460 mmMinimum ground clearance (mm): 140 mmService weight (kg) 220 kg