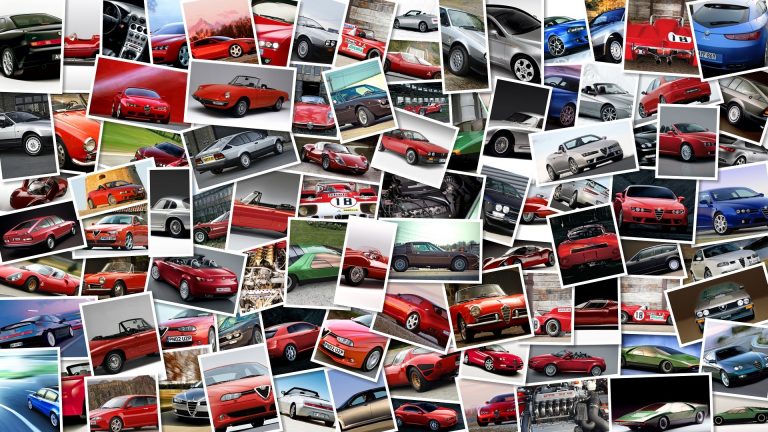 Normally it's the GP riders getting fined for doing some half-assed thing on track and putting other riders in danger, but this time it was the Sepang International circuit organizers who got fined € 15.
000 following this morning's Moto2 first free practice session.
In the opening minutes of the session an isolated rain shower hit turn 10 of the track which the marshals failed to flag to the riders.
The wet track caught out first Jules Cluzel, then Bradley Smith who was followed by Yonny Hernandez and Marc Marquez, all four crashing heavily out.
Bradley Smith ended up with a fractured left collarbone and a chest contusion, while title contender Marc Marquez ended up with problems to his shoulder and neck and was advised not take part in the afternoon session.
The FIM statement: "On Friday 21st October at the beginning of the Moto2 Free Practice (FP1) the flag marshals didn't display the appropriate flag at turn 10 where the track was completely wet creating a very dangerous situation for the riders, which is an infringement to the Art.
1.
22.
1 of the FIM Road World Championship Grand Prix Regulations.
According to article 1.
6.
5.
C.
the Race Direction has decided to impose to the organiser a fine of 15.
000 euros.
No appeal has been lodged.
The decision of the Race Direction is final.
" Moto2 free practice results after the jump.
Moto2 Sepang FP1 results:01- Dominique Aegerter – Technomag CIP – Suter MMXI – 2'08.
63502- Thomas Luthi – Interwetten Paddock Moto2 – Suter MMXI – + 0.
00103- Alex De Angelis – JiR Moto2 – MotoBI – + 0.
75004- Andrea Iannone – Speed Master Team – Suter MMXII – + 0.
92005- Mika Kallio – Marc VDS Racing Team – Suter MMXI – + 0.
93506- Pol Espargaro – HP Tuenti Speed Up – Speed Up S-11 – + 0.
97507- Stefan Bradl – Viessmann Kiefer Racing – KALEX Moto2 – + 1.
00408- Scott Redding – Marc VDS Racing Team – Suter MMXII – + 1.
07509- Yuki Takahashi – Gresini Racing Moto2 – Moriwaki MD600 – + 1.
21810- Kenan Sofuoglu – Technomag CIP – Suter MMXI – + 1.
22611- Mike Di Meglio – Tech 3 Racing – Tech 3 Mistral 610 – + 1.
22912- Simone Corsi – Ioda Racing Project – FTR Moto M211 – + 1.
24713- Claudio Corti – Italtrans Racing Team – Suter MMXI – + 1.
32414- Michele Pirro – Gresini Racing Moto2 – Moriwaki MD600 – + 1.
45315- Raffaele De Rosa – NGM Forward Racing – Suter MMXI – + 1.
59716- Anthony West – MZ Racing Team – FTR Moto M210 – + 1.
66417- Xavier Simeon – RTL Sport Team – Tech 3 Mistral 610 – + 1.
82818- Randy Krummenacher – GP Team Switzerland – KALEX Moto2 – + 1.
89319- Mattia Pasini – Ioda Racing Project – FTR Moto M211 – + 2.
04920- Tito Rabat – Blusens STX – FTR Moto M211 – + 2.
13221- Ricard Cardus – QMMF Racing Team – Moriwaki MD600 – + 2.
22522- Axel Pons – Pons HP 40 – Pons KALEX – + 2.
23923- Valentin Debise – Speed Up – Speed Up S-11 – + 2.
23924- Joan Olive – Aeroport de Castello – FTR Moto M211 – + 2.
40025- Max Neukirchner – MZ Racing Team – FTR Moto M210 – + 2.
73926- Kenny Noyes – Avintia STX – FTR Moto M211 – + 2.
88527- Aleix Espargaro – Pons HP 40 – Pons KALEX – + 3.
22428- Mohamad Zamri Baba – Petronas Malaysia – Moriwaki MD600 – + 3.
64529- Santiago Hernandez – SAG Team – FTR Moto M211 – + 3.
75730- Jordi Torres – Mapfre Aspar Team – Suter MMXI – + 3.
81331- Robertino Pietri – Italtrans Racing Team – Suter MMXI – + 3.
85432- Ivan Moreno – Mapfre Aspar Team – Suter MMXI – + 3.
86033- Hafizh Syahrin – Petronas Malaysia – Moriwaki MD600 – + 4.
05234- Mashel Al Naimi – QMMF Racing Team – Moriwaki MD600 – + 5.
25635- Apiwat Wongthananon – Thai Honda Singha SAG – FTR Moto M211 – + 6.
082Moto2 Sepang FP2 results:01- Stefan Bradl – Viessmann Kiefer Racing – KALEX Moto2 – 2'08.
46402- Aleix Espargaro – Pons HP 40 – Pons KALEX – + 0.
02203- Dominique Aegerter – Technomag CIP – Suter MMXI – + 0.
10804- Michele Pirro – Gresini Racing Moto2 – Moriwaki MD600 – + 0.
13005- Thomas Luthi – Interwetten Paddock Moto2 – Suter MMXI – + 0.
14506- Alex De Angelis – JiR Moto2 – MotoBI – + 0.
15207- Simone Corsi – Ioda Racing Project – FTR Moto M211 – + 0.
39808- Mika Kallio – Marc VDS Racing Team – Suter MMXI – + 0.
50609- Claudio Corti – Italtrans Racing Team – Suter MMXI – + 0.
53710- Yuki Takahashi – Gresini Racing Moto2 – Moriwaki MD600 – + 0.
54311- Scott Redding – Marc VDS Racing Team – Suter MMXII – + 0.
57412- Andrea Iannone – Speed Master Team – Suter MMXII – + 0.
61913- Mike Di Meglio – Tech 3 Racing – Tech 3 Mistral 610 – + 0.
79814- Kenan Sofuoglu – Technomag CIP – Suter MMXI – + 0.
81115- Pol Espargaro – HP Tuenti Speed Up – Speed Up S-11 – + 0.
91216- Anthony West – MZ Racing Team – FTR Moto M210 – + 1.
13217- Max Neukirchner – MZ Racing Team – FTR Moto M210 – + 1.
20818- Raffaele De Rosa – NGM Forward Racing – Suter MMXI – + 1.
38619- Jules Cluzel – NGM Forward Racing – Suter MMXI – + 1.
41020- Tito Rabat – Blusens STX – FTR Moto M211 – + 1.
47521- Axel Pons – Pons HP 40 – Pons KALEX – + 1.
53322- Xavier Simeon – Tech 3 Racing – Tech 3 Mistral 610 – + 1.
66823- Mattia Pasini – Ioda Racing Project – FTR Moto M211 – + 1.
81224- Randy Krummenacher – GP Team Switzerland – KALEX Moto2 – + 1.
91125- Joan Olive – Aeroport de Castello – FTR Moto M211 – + 2.
00926- Mohamad Zamri Baba – Petronas Malaysia – Moriwaki MD600 – + 2.
13427- Kenny Noyes – Avintia STX – FTR Moto M211 – + 2.
48228- Ricard Cardus – QMMF Racing Team – Moriwaki MD600 – + 2.
59029- Santiago Hernandez – SAG Team – FTR Moto M211 – + 2.
68930- Jordi Torres – Mapfre Aspar Team – Suter MMXI – + 2.
76731- Robertino Pietri – Italtrans Racing Team – Suter MMXI – + 2.
78032- Hafizh Syahrin – Petronas Malaysia – Moriwaki MD600 – + 2.
85733- Valentin Debise – Speed Up – Speed Up S-11 – + 3.
21134- Mashel Al Naimi – QMMF Racing Team – Morwiaki MD600 – + 3.
50635- Ivan Moreno – Mapfre Aspar Team – Suter MMXI – + 3.
56836- Yonny Hernandez – Blusens STX – FTR Moto M211 – + 3.
63437- Apiwat Wongthananon – Thai Honda Singha SAG – FTR Moto M211 – + 4.
462