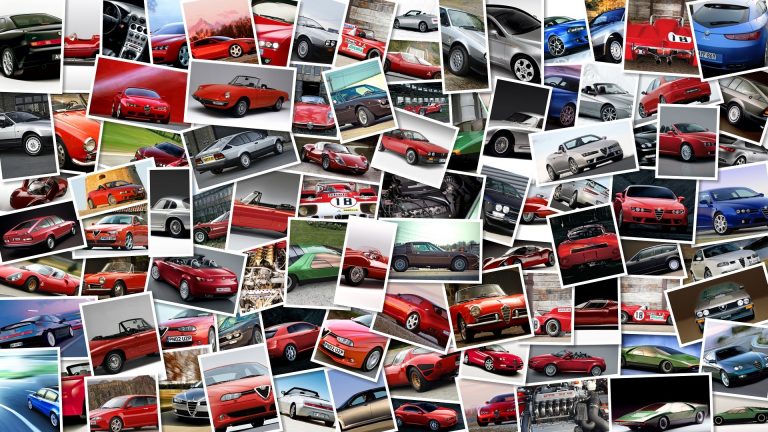 Here is a nice one-minute long video with no commentary of the the most significant moments of the fourth round of the Supersport World Championship, which took place in Monza this last weekend and saw the first victory in this class for Frenchman Jules Cluzel (PTR Honda).
The 23 year old from Montlucon clinched his maiden win after a fierce battle against 21 year old Englishman Sam Lowes (Bogdanka PTR Honda), the pole man in Monza, who saw Cluzel winning by only 312 thousandths of a second.
Third place on the podium for reigning champion Kenan Sofuoglu (Kawasaki DeltaFin Lorenzini), who was able to win a hard-fought duel against Hongary's Imre Toth (Racing Team Toth Honda) to score the points that earned him the lead of table.
However, on Saturday, Toth managed to set the new speed record for the Supersport class when, on dry tarmac, he recorded an unprecedented 295,1 km/h (183.
4 mph).
If the video is not enough for you, you can also check our massive photo gallery dedicated to the Supersport weekend in Monza.
See race result, standing and thumbnails of our photogalleru after the jump.
Monza – FIM Supersport World Championship – Race1.
Jules Cluzel (PTR Honda) Honda CBR600RR 33′08.
8972.
Sam Lowes (Bogdanka PTR Honda) Honda CBR600RR 33′09.
2093.
Kenan Sofuoglu (Kawasaki DeltaFin Lorenzini) Kawasaki ZX-6R 33′26.
2664.
Imre Toth (Racing Team Toth) Honda CBR600RR 33′30.
4255.
Stefano Cruciani (Puccetti Racing Kawasaki Itali) Kawasaki ZX-6R 33′38.
3666.
Alex Baldolini (Power Team by Suriano) Triumph Daytona 675 33′41.
1117.
Massimo Roccoli (Bike Service – WTR TEN 10) Yamaha YZF R6 33′52.
4748.
Andrea Antonelli (Team Lorini) Honda CBR600RR 33′52.
8469.
Vittorio Iannuzzo (Power Team by Suriano) Triumph Daytona 675 33′56.
35210.
Raffaele De Rosa (Team Lorini) Honda CBR600RR 33′56.
72311.
Jed Metcher (Rivamoto Junior Team) Yamaha YZF R6 33′59.
77712.
Fabien Foret (Kawasaki Intermoto Step) Kawasaki ZX-6R 34′09.
57813.
Luca Marconi (VFT Racing) Yamaha YZF R6 34′10.
03614.
Kieran Clarke (Bogdanka Honda PTR) Honda CBR600RR 34′14.
05715.
Martin Jessopp (Riders PTR Honda) Honda CBR600RR 34′14.
10516.
Roberto Tamburini (Team Lorini) Honda CBR600RR 34′19.
35017.
Mirko Giansanti (Puccetti Racing Kawasaki Itali) Kawasaki ZX-6R 34′25.
65318.
Joshua Day (Team GOELEVEN) Kawasaki ZX-6R 34′30.
16719.
Giovanni Altomonte (KUJA Racing) Honda CBR600RR 34′36.
92120.
Roberto Anastasia (KUJA Racing) Honda CBR600RR 34′37.
30021.
Fabio Menghi (VFT Racing) Yamaha YZF R6 34′57.
13422.
Dino Lombardi (Team PATA by Martini) Yamaha YZF R6 35′07.
93323.
Valentine Debise (SMS Racing) Honda CBR600RR 35′09.
88024.
Thomas Caiani (KUJA Racing) Honda CBR600RR 33′22.
75825.
Yves Polzer (Team MRC Austria) Yamaha YZF R6 34′49.
21526.
Eduard Blokhin (Rivamoto) Yamaha YZF R6 35′15.
260RT.
Romain Lanusse (Kawasaki Intermoto Step) Kawasaki ZX-6R 32′55.
003RT.
Broc Parkes (Ten Kate Racing Products) Honda CBR600RR 29′04.
589RT.
Cristiano Erbacci (Bike Service – WTR TEN 10) Yamaha YZF R6 17′24.
411RT.
Ilario Dionisi (PRORACE) Honda CBR600RR 13′38.
327RT.
Vladimir Leonov (Yakhnich Motorsport) Yamaha YZF R6 10′42.
941RT.
Mathew Scholtz (Bogdanka PTR Honda) Honda CBR600RR 10′44.
146RT.
Balazs Nemeth (Racing Team Toth) Honda CBR600RR 10′46.
950RT.
Sheridan Morais (Kawasaki DeltaFin Lorenzini) Kawasaki ZX-6R 6′32.
305RT.
Ronan Quarmby (PTR Honda) Honda CBR600RR 2′09.
5102012 Classifiche Piloti – FIM Supersport World Championship1 Kenan Sofuoglu – Kawasaki 612 Sam Lowes – Honda 513 Fabien Foret – Kawasaki 494 Jules Cluzel – Honda 485 Alex Baldolini – Triumph 346 Broc Parkes – Honda 297 Vladimir Leonov – Yamaha 268 Lorenzo Lanzi – Honda 25Ronan Quarmby – Honda 25Vittorio Iannuzzo – Triumph 25Andrea Antonelli – Honda 259 Roberto Tamburini – Honda 2010 Sheridan Morais – Kawasaki 1711 Massimo Roccoli – Yamaha 1612 Imre Toth – Honda 1313 Stefano Cruciani – Kawasaki 11Jed Metcher – Yamaha 1114 Luca Marconi – Yamaha 1015 Balazs Nemeth – Honda 916 Twan Van Poppel – Yamaha 8Romain Lanusse – Kawasaki 8Joshua Day – Kawasaki 817 Raffaele De Rosa – Honda 6Stuart Voskamp – Suzuki 6Lukas Pesek – Honda 618 Thomas Caiani – Honda 419 Patrick Jacobsen – Honda 320 Kieran Clarke – Honda 2Mathew Scholtz – Honda 221 Martin Jessopp – Honda 1Fabio Menghi – Yamaha 1