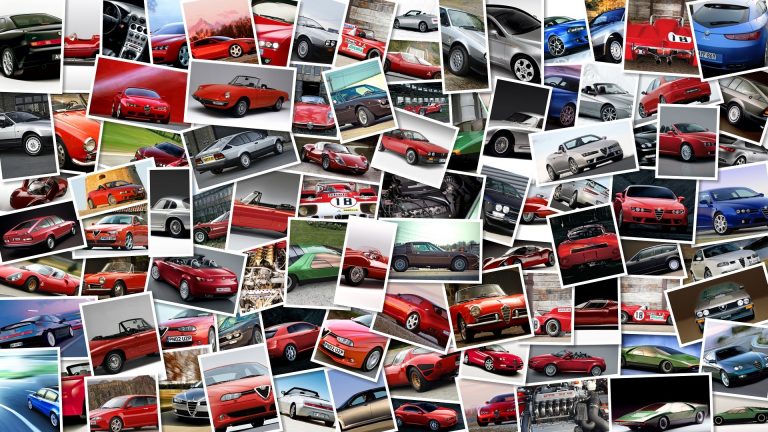 Maverick Vinales took his second consecutive victory of the Moto3 season, after his victory with a perfectly and intelligently prepared race on a damp/dry track at the famous Bugatti circuit at Le Mans The race was declared dry and the Team Calvo rider was the pole sitter, but he was beat to the first turn after the lights went out by Jonas Folger and the two were followed by Alex Rins, Luis Salom, Miguel Oliveira, Alex Marquez, Niklas Ajo and Jack Miller.
Vinales and Folger exchanged the lead over the first laps, but the Aspar rider regained the command of the race as the rest field began to lose contact with Folger, Vinales, Rins and suffering Salom, after his huge crash yesterday.
The race lost the presence of Oliveira after he crashed his Mahindra at the Dunlop chicane during the fifth lap.
Vinales passed Jonas Folger for the lead at the start of lap nine and kept Rins at bay for thirteen laps when during the final two laps when he incremented the gap with two fast laps and easily escape from the clutches of the Estrella rider who couldn't find any more from his KTM, with Vinales taking his second win in a row and move 13 points clear in the championship standings.
Rins took second followed by Luis Salom, while Folger ended up fourth after running off track during the 11th lap trying to keep Rins from overtaking him.
The German rider returned to track in fourth as the closest rider in fifth was already massive fifteen seconds in arrears.
While the Aspar rider was able to post one of fastest laps of the race, he was unable to re-make a real contact with the front three, and would finish more that fourteen seconds from Vinales.
Alex Marquez and Jakub Kornfeil finished in fifth and sixth respectively and were more than 37 seconds adrift, while seventh went to Romano Fenati who inherited several spots thanks to the numerous crashes in front of him, like when Zulfahmi Khairuddin highsided out at the Chemin aux Boeufs and took with him a hapless Niklas Ajo as they were battling over the 7th spot.
Brad Binder finished two seconds ahead of Alexis Masbou for 8th, while the Ongetta rider manged to keep Isaac Vinales at bay for the 9th position.
2013 Moto3 Le Mans race results:01- Maverick Vinales – Team Calvo – KTM RC 250 GP – 24 laps in 42'05.
448 02- Alex Rins – Team Estrella Galicia 0,0 – KTM RC 250 GP – + 1.
264 03- Luis Salom – Red Bull KTM Ajo – KTM RC 250 GP – + 1.
387 04- Jonas Folger – MAPFRE Aspar Team Moto3 – KALEX KTM – + 14.
593 05- Alex Marquez – Team Estrella Galicia 0,0 – KTM RC 250 GP – + 37.
949 06- Jakub Kornfeil – Redox RW Racing GP – KALEX KTM – + 40.
295 07- Romano Fenati – San Carlo Team Italia – FTR Honda M313 – + 43.
325 08- Brad Binder – Ambrogio Racing – Suter Honda MMX3 – + 43.
537 09- Alexis Masbou – Ongetta Rivacold – FTR Honda M313 – + 45.
511 10- Isaac Vinales – Ongetta Centro Seta – FTR Honda M313 – + 45.
674 11- John McPhee – Caretta Technology RTG – FTR Honda M313 – + 51.
452 12- Jack Miller – Caretta Technology RTG – FTR Honda M313 – + 51.
592 13- Arthur Sissis – Red Bull KTM Ajo – KTM RC 250 GP – + 58.
713 14- Alessandro Tonucci – La Fonte Tascaracing – FTR Honda M313 – + 58.
970 15- Philipp Öttl – Tec Interwetten Moto3 Racing – KALEX KTM – + 1'18.
027 16- Livio Loi – Marc VDS Racing Team – KALEX KTM – + 1'18.
384 17- Matteo Ferrari – Ongetta Centro Seta – FTR Honda M313 – + 1'23.
388 18- Toni Finsterbusch – Kiefer Racing – KALEX KTM – + 1'27.
726 19- Ana Carrasco – Team Calvo – KTM RC 250 R – + 1'27.
754 20- Francesco Bagnaia – San Carlo Team Italia – FTR Honda M313 – + 1'27.
860 21- Jasper Iwema – RW Racing GP – KALEX KTM – + 1'28.
165 22- Juanfran Guevara – CIP Moto3 – TSRC3 Honda – + 1'30.
631 23- Alan Techer – CIP Moto3 – TSRC3 Honda – + 1'30.
841 24- Eric Granado – MAPFRE Aspar Team Moto3 – KALEX KTM – 1 lap 25- Hyuga Watanabe – La Fonte Tascaracing – FTR Honda M313 – 1 lap 26- Christophe Arciero – ARC – Suter Honda MMX3 – 1 lap