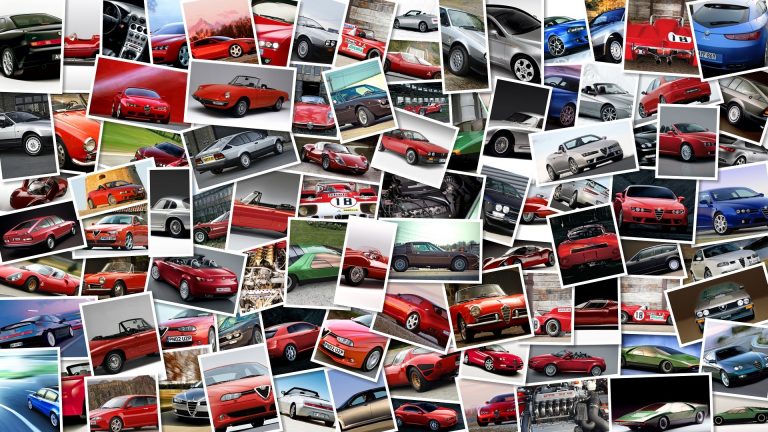 Jorge Lorenzo ended up being the fastest rider of the day in both sessions of the Mugello post–race test that started this morning at 10pm and finished at 6pm with an hour lunch break.
The Yamaha man who has been nursing a sore throat for the past two weeks posted a best lap of 1.
47.
435 and completed 40 laps and tested a new electronics package and some engine parts and suspensions, while team mate Ben Spies had to sit out the test and try to recover from a serious bout of food poisoning that hindered his Mugello race.
Dani Pedrosa and Casey Stoner were within a shout of Lorenzo (+ 0.
114 and 0.
116s respectively on their 2012 bikes), but they also tested the 'new' RC213V that was brought in with hope that it would diminish the chattering issues they have been having.
Apparently both riders liked the new engine, but only Pedrosa liked the new chassis, but the new machine did not eliminate chatter.
Pedrosa also suffered a crash with new Honda in the afternoon session.
Pedrosa will probably use the new machine at Laguna Seca while Stoner will only use the engine.
The Ducati factory team had numerous parts and upgrades to test including an engine with softer delivery and Valentino Rossi and Nicky Hayden ended up 10th and 4th fastest at the end of the day, but the Italian slid out at the Correntaio due to an electronics glitch on his revised engine around 4pm and couldn't continue testing.
Also present was Ducati's test rider Franco Battaini who will continue testing until Thursday.
Yamaha Tech3 duo Cal Crutchlow and Andrea Dovizioso were 5th and 6th respectively, and they worked just on modifications as they didn't have new parts to try out.
Stefan Bradl ended the up 7th fastest as he tested new brake pads and a new master cylinder for enhanced braking performance, and new Öhlins front forks and rear suspension.
Bradl was another rider that also crashed.
Hector Barbera ended up 8th and and concentrated his efforts on another electronics up grade and set-up.
Colin Edwards was also a busy man as he switched different CRT machines today trying to see if they should ditch theBMW/Suter.
He did a half a dozen laps on Michele Pirro's FTR-Honda, and other six laps on Yonny Hernandez's Kawasaki-FTR and tested and upgrades on his Suter-BMW machine, Michele Pirro was trying to resolve the mechanical issues that have plagued him in the last two races.
While Aleix Espargaró tested a new frame, and Randy de Puniet had a new fairing to try out.
Iván Silva concentrated his efforts on the development of the part-carbon Inmotec chassis and Öhlins suspensions.
PBM, Speed Master and Ioda teams decided to skip the test.
Final times Mugello test:1 Jorge LORENZO Yamaha Factory Racing 1:47.
435 – – 40 2 Dani PEDROSA Repsol Honda Team 1:47.
549 +0.
114 +0.
114 51 3 Casey STONER Repsol Honda Team 1:47.
551 +0.
002 +0.
116 47 4 Nicky HAYDEN Ducati Team 1:47.
746 +0.
195 +0.
311 54 5 Cal CRUTCHLOW Monster Yamaha Tech 3 1:47.
750 +0.
004 +0.
315 50 6 Andrea DOVIZIOSO Monster Yamaha Tech 3 1:47.
775 +0.
025 +0.
340 38 7 Stefan BRADL LCR Honda 1:48.
060 +0.
285 +0.
625 50 8 Hector BARBERA Pramac Racing Team 1:48.
084 +0.
024 +0.
649 25 9 Alvaro BAUTISTA San Carlo Honda Gresini 1:48.
530 +0.
446 +1.
095 49 10 Valentino ROSSI Ducati Team 1:48.
565 +0.
035 +1.
130 23 11 Aleix ESPARGARO Power Electronics Aspar 1:49.
547 +0.
399 +2.
112 47 12 Yonny HERNANDEZ Avintia Racing MotoGP 1:50.
211 +0.
664 +2.
776 70 13 Randy DE PUNIET Power Electronics Aspar 1:50.
516 +0.
305 +3.
081 44 14 Michele PIRRO San Carlo Honda Gresini 1:50.
934 +0.
418 +3.
499 60 15 Franco BATTAINI Ducati Team 1:51.
273 +0.
339 +3.
838 23 16 Colin EDWARDS NGM Mobile Forward Racing 1:51.
997 +0.
724 +4.
562 33 17 Ivan SILVA Avintia Racing MotoGP 1:52.
019 +0.
022 +4.
584 41Mugello post race test press releases:Dani Pedrosa – 2nd "We tested many things today and I'm happy because we found some positives with the new engine and also with the new chassis that can help us in the second part of the season.
I was really hoping for some improvements after the issues we have had with the extra weight, chattering and the front tyres and in this test we made a step forward.
Honda is working very hard and I'm sure they will do their best to be able to supply us the new parts for Laguna and the following races, but we'll see if it's possible with the engine allocations; anyway, it would be very good for us.
The engine is better into the corner, the engine brake is smoother and the bike is not so sharp when you close the throttle, so this helps you to get into the corner.
I made my best lap time on my current bike; it's normal as I'm used to it.
With the new bike I made a mistake shifting gears and I had a small crash on my third lap, so I couldn't do a longer run, but the feeling was also positive.
"Casey Stoner – 3rd"We had a new engine and new chassis to test today.
With the engine we found some improvements, a little smoother and some more power.
As far as chassis goes I didn't find any real benefits, we tried many different things but couldn't get a better feeling.
There were a few small areas that improved but nothing in terms of performance or for the lap time, just a marginally better feeling under braking.
It wasn't really the test we were looking for, we had hoped to find something to help us get rid of the chatter and give us some more feeling in the middle of the corner but unfortunately we didn't find this.
If we can have the new engine with the current chassis, it's the best combination, but we're not sure if we can have it in time for Laguna Seca, we'll have to wait and see.
"Nicky Hayden – 4th"We didn't really have anything major to try today, but it was important in the sense that it's the last time we'll test before my two home races.
We tried some things with the settings, and Öhlins had a couple of ideas that we tested.
We lost a pretty significant amount of time after Valentino had his problem because the guys wanted to check everything on my bike to make sure it was okay.
At this level, as we get closer to the front, it gets harder to make big improvements, but we leave here encouraged.
"Cal Crutchlow – 5th "I am feeling pretty tired now because it has been a hectic period in the Championship and today it was very hot.
But it was a good test and it gave me the chance to work on the bike for the beginning of the race.
Each time I went out I had a full fuel tank and we definitely made some progress.
I can still improve but I will be going to Laguna Seca confident that I will be faster in the first part of the race.
This season I have been really strong as the race has gone on, so we need to work on improving my speed right from the off.
We worked on a few different settings and it was interesting to understand how they affected the bike and that will give us some options in the second part of the season.
"Andrea Dovizioso – 6th "Today we just concentrated on trying modifications to the set-up that we don't normally have time to experiment with on a race weekend.
We changed the geometry of the bike to help me understand some different options for the future and we definitely improved the bike from yesterday's race.
We made the bike better on the front-end to help enter the corner better and the good thing is the changes we made should help at the next race in Laguna Seca.
I also worked a little on my riding style with the YZR-M1 and now I am even more confident for Laguna Seca where I'm sure I can be battling for another podium.
"Stefan Bradl – 7th "Basically we worked to improve our weak point of the last races in the acceleration area.
Adjusting the suspensions and the geometry settings I could feel the bike more stable.
In the past races the bike was bumping too much and sometimes it was too nervous but now I feel more comfortable especially in the corner exit.
We can also improved lap time easily on used tyres and front end feeling is getting better.
I suffered a small crash but I am okay and already looking forward to the American race".
Valentino Rossi – 10th "They had some things to try today, but it was mainly with an eye toward the future, as the substantial changes they're working on at Ducati for the engine's power delivery weren't ready yet.
So this was an intermediate step, an interim engine management system through a new ECU.
We started testing it this morning, and the first feelings were good, as I immediately did a good time with a used tyre.
However, when I started again after the break, the bike stalled at the Correntaio and I fell.
Fortunately, I was leaned over quite far at that point so I just tipped over, and nothing bad happened.
In the end, it wasn't a particularly productive day, although the first impression with this change was pretty good.
"