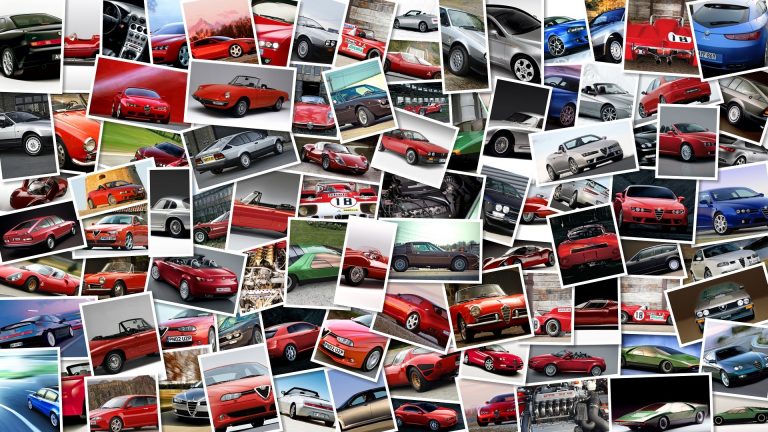 The new 2010 Yamaha Super Ténéré is finally here, with Yamaha's premier, Dakar-bred adventure bike revealed.
The 2010 Super Ténéré can be ordered from March 8 this year, in the "First Edition" version, and will be on sale for a year in total.
The Super Ténéré First Edition can only be ordered online, and it comes with an adventure pack which includes aluminium side cases, headlight protection grill (not for road use) and engine skid plate protection.
Below is the full press release for this much-awaited model, and you can see all of the pics of the XT1200Z Super Ténéré in our gallery.
Enjoy.
The 2010 Yamaha XT1200Z Super Ténéré: Go BeyondYamaha is proud to announce an all-new model for 2010: the XT1200Z Super Ténéré.
This project began with a clean sheet and a clear vision – to create the most advanced adventure travel machine, a motorcycle tailor-made for transcontinental expeditions, offering comfort, reliability, exhilaration and effortless progress over every conceivable terrain.
From the beginning, the Super Ténéré design team had the following targets in mind: * An all-new, shaft-driven large displacement engine with the torque to deliver emphatic drive throughout the rev range and a dynamic character suited to a wide range of conditions; * Light and agile handling, with perfect balance at low speeds and quick, precise steering on twisty mountain roads; * High levels of comfort, weather protection and practicality to accommodate long-haul travel with passengers and luggage; and * Intelligent use of rider assist technology to improve safety, versatility and rider confidence in all situations – but without taking full control away from experienced riders.
Yamaha XT1200Z Super Tenere m.
y.
2010 This kind of bike also had to be incredibly versatile, finding the right balance of priorities to work across four main types of riding: * Off-road adventure: getting off the beaten track to enjoy the rewards and challenges of unpaved roads, forest trails, river crossings, sand dunes and grassy plains.
* Long-range touring: loading up the motorcycle with luggage and a passenger, and taking off for a few weeks to clear the mind and refresh the soul.
* Corner Carving: hitting a twisty mountain pass and carving tight lines through the corners, revelling in the exhilaration of performance motorcycling; and * Urban commuting: dispensing with traffic on a wet Monday morning, king of a crowded road.
From the strength of this concept, the Super Ténéré began to emerge.
Yamaha's designers and engineers drew on their decades of unparalleled success in the brutal and unforgiving Paris-Dakar rally to develop a machine that could bring a much-needed dose of rugged Yamaha reliability to the big-bore adventure touring segment.
The Super Ténéré is a go-anywhere adventure machine, built tough to go beyond the beaten track with spoked wheels, generous ground clearance and hardy engine protection.
The entire design is tuned to keep the bike's mass low and central for perfect balance and light, agile handling at speed.
It packs the technology to go beyond the normal braking point with intelligent Unified Brake System with ABS stopping power.
This all-new 1199cc inline 2-clyinder engine delivers big power and effortless torque in a slim, compact, well balanced package.
It lets each rider choose the perfect balance of safety, speed and fun with a three-mode traction control system that can easily be turned off when it's time for some rear wheel steering on a loose surface.
And it's been relentlessly tested to ensure that it's in for the long haul, whatever conditions and challenges it has to face.
The new Super Ténéré is the perfect partner when you need a motorcycle that can handle the extremes – the intelligent adventure travel bike.
So go beyond.
1199cc inline 2-cylinder engine with 270-degree crankThe engine defines the riding experience of any motorcycle – and a machine with such broad, transcontinental capability as the Super Ténéré requires a flexible and powerful motor that can handle every test you'll put it through.
The heart of the Super Ténéré is a liquid-cooled, 4-stroke, DOHC, inline 2-cylinder, 4-valve, fuel injected, twin spark engine.
Displacing 1199cc, it delivers a grunty 110PS (at 7,250rpm) for quick acceleration, and a broad spread of torque for effortless cruising and overtaking.
Its bore of 98mm and stroke of 79.
5 mm were chosen to for the optimal combination of quick revving, low rotating mass and a compact engine design.
The engine features a 270-degree crankshaft, with firing intervals at the 270- and 450-degree points.
The 90 degree offset between the two cranks effectively neutralises the effect of inertial torque of the two forged pistons – in engineering terms, this keeps the total output torque of the engine virtually equal to the combustion torque.
In rider's terms, it means that the connection between the throttle and the rear wheel feels linear and direct.
The end result: extra precision and increased confidence.
2-axis balancers keep vibration to a minimum, the front one driving the oil and water pumps.
The engine also features a dry sump, with the oil tank inside the crankcase, which keeps the engine vertically compact and allows it to be mounted lower in the frame.
This keeps the centre of mass and the axis of crankshaft rotation low for sharp steering and easy handling, while preserving a minimum ground clearance of 205 mm.
The exhaust is a 2-into-1, 2-step expansion system ending in a short, vertically elliptical muffler.
A honeycomb-type catalyser is positioned where the two header pipes meet, to clean up carbon monoxide, hydrocarbon and nitrous oxide emissions.
Two O2 sensors monitor the amount of unburned oxygen in the exhaust for each cylinder, providing a highly accurate feedback system that lets the ECU ensure clean, efficient and optimised.
YCC-T with Traction ControlAs with several of Yamaha's other recent high-performance motorcycles, the Super Ténéré uses the Yamaha Chip Controlled Throttle (YCC-T) system.
Throttle openings are measured electronically, around every 1/1000th of a second – and the YCC-T system makes a series of high-speed calculations to determine the optimal throttle valve opening and control the volume of intake air.
Throttle and fuel injection response is crisp and clean, and the system ensures excellent efficiency and environmental performance as well.
Because the Super Ténéré is designed to be ridden hard over highly variable terrain.
Based on technology developed on Yamaha's YZF-M1 MotoGP race bike, the traction control module measures front and rear wheel speed, uses this data to determine when the rear wheel loses traction – and then modulates the ignition timing, the fuel injection and the YCC-T system to optimise rear grip.
The traction control system is switchable between three modes – "TCS1″ mode is standard and will intervene whenever the rear wheel starts to spin.
"TCS2″ mode has a reduced effect to allow the back end to slide a little during more spirited off-road riding – and traction control can be completely disabled by selecting "OFF.
"In addition to the traction control features, the Super Ténéré features switchable Yamaha D-MODE engine mapping – from S (Sport) mode, which delivers instant throttle response for high-performance riding, to a more relaxed T (Touring) mode that delivers smooth, easy power.
It's one of many ways the Super Ténéré adapts to accommodate different riding styles and conditions.
Intelligent Unified Brake System with ABSThe Super Ténéré comes with an advanced electronic Unified Brake System with ABS as standard fitment – one of the most advanced braking systems Yamaha has ever built.
The primary goal of any ABS system is to reduce and even eliminate loss of traction – and as such they make use of rotation speed sensors in the front and rear wheels.
But the Super Ténéré's ABS system is smarter – constantly monitoring machine speed, rates of deceleration and slippage in addition to the wheel speeds to determine where one or both wheels might be about to lock up and slide.
When the ABS computer detects a wheel locking tendency, it sends signals to an infinitely variable hydraulic pressure unit that modulates braking pressure smoothly to avoid wheel lock-up.
In this way, it often takes action before a slide even begins, to deliver smooth, controlled, confident stopping power.
The Unified Brake System unit is designed to intelligently proportion the braking between the front and rear calipers when only the front lever is used.
This reflects the fact that in many off-road situations, riders will be standing on the footpegs, with little access to the rear brake lever.
The braking computer considers the running speed, front brake lever pressure and how much weight the motorcycle is carrying before deciding how much braking force is sent to the rear wheel through the hydraulic unit.
And yet the Unified Brake System doesn't interfere with the precise rear brake control you need when riding with pillions or performing slow U-turns – if the rear brake is applied before the front brake, the Unified Brake System function is cancelled for that braking instance, giving the rider full control.
ChassisThe new Super Ténéré handles exceptionally sharply – and that's no accident.
Every effort has been made to keep the wheelbase short for agility, the weight low and central to keep the bike feeling light and flickable whatever the conditions.
But it's also built tough, with a frame made from high-tensile steel pipe.
Steel was chosen over aluminium because it holds up better under the demands that off-road adventure riding can place on a large bike.
Front suspension is handled by a pair of upside-down telescopic forks running 43mm inner tubes.
Telescopic forks were chosen because they deliver excellent front end feel under braking and in corners.
The forks are adjustable for preload, rebound and compression damping.
The rear suspension features a monoshock adjustable for rebound damping and preload.
The preload adjuster and rebound damping are adjustable by hand with no tools required, making it easy to set the bike up to take passengers or heavy luggage loads.
The rear monoshock suspends a low pressure-cast aluminium swingarm – which is elongated for improved suspension action.
The swingarm's extra length doesn't compromise the bike's sharp-handling wheelbase, because the engine is compact for its size and the radiator has been side-mounted on the left of the engine to save space at the front.
Electrical components and the battery fill out the right side of the bike, and cooling airflow is distributed over both sides by the aerodynamic front cowling.
Heat disperses out to the side without affecting rider comfort.
The Super Ténéré is shaft driven to reduce maintenance effort even across a wide range of riding conditions – so there's no more cleaning, oiling or adjusting a chain.
A hypoid shaft gear has been chosen – this reduces the size and weight of the ring gear, helping to reduce unsprung weight at the back end while maintaining excellent stability.
It all adds up to superior handling, on and off road.
Off-road CredentialsTo carry the Ténéré's Paris-Dakar legacy forward, the Super Ténéré needs to be able to handle a broad range of off-road conditions, despite its impeccable on-road manners.
First and foremost, the Super Ténéré runs a pair of tough, spoked tubeless aluminium rims with a 110/80/19 front tyre and a 150/70/17 rear tyre.
The narrower front wheel features two Double T-type rails on its rim to support the 'L' shaped ends of the spokes, with a tightening nipple structure at the hub end.
The double rail system allows the spokes to be angled for maximal off-road shock resistance and the rigidity required for agile on-road handling.
The wider rear rim only needs a single spoke rail.
The handlebar positioning has been optimised to allow riders to be comfortable either sitting or standing for off-road work – and hand guards are standard fitment.
The footrests are fitted with hollow rubber tube inserts – so that when you're seated, these inserts provide a comfortable, cushioned contact for the feet.
But when you stand up and put your full bodyweight on the pegs, these inserts flatten down – so your boots can grip the full surface of the footrest for added control in off-road situations.
The Super Ténéré is also fitted with integrated side engine protectors and a standard engine guard – and the rear subframe is reinforced to cope with the potential stresses of off-road fall impacts while carrying large side panniers.
Touring ConsiderationsAs capable as the Super Ténéré is off-road, it also shines as a go-anywhere long range tourer.
Its large, 23-litre tank delivers serious touring range, while a height-adjustable seat (845-870 mm) and adjustable screen let you set your riding position and wind protection for maximum comfort.
A 12-volt socket in the front cowling lets you charge or power electronic devices such as GPS systems and mobile phones.
The headlights are powerful twin projector beams – and rather than using a separate filament for high and low beam, each projector features a solenoid-operated shade piece that moves up and down to switch between high and main beam lighting.
First Edition Super Ténéré – reservations begin in March 2010The Super Ténéré will make its European debut in 2010 as a single year, special edition adventure model, complete with a thrilling adventure package, including: * Left and right side aluminium side cases (incl.
mounting gear); * Headlight protector (disclaimer: headlight protector not for public road use); * Aluminium engine skid plate, and; * A unique first edition sticker.
These extras will be fitted as standard to all first edition 2010 Super Ténéré models, but will be optional from 2011 onwards.
To make sure that you are one of the first to ride this bike, an online reservation system will be available early March where buyers can pre-register to reserve the first available units.
AccessoriesIn addition to the aluminium side cases, skid plate and headlight protector included in the first edition adventure package, Yamaha also offers a wide range of functional accessories and apparel to extend and enhance the Super Ténéré's capabilities.
Functional accessories: * High screen * Fog lamp kit (can be mounted under the headlights or on the optional engine guard) * Engine guard * Grip heater kit * Wind deflectors * Super Ténéré tankpad * Low seat (35 mm lower compared to the standard positions) * Super Téneré tankbag * Aluminium 30 litre top case matching the aluminium side cases * Ténéré inner bags for the sides cases and top case * Stylish LED Flashers, available in black, chrome and carbonApparel: * Specially developed Ténéré helmet from our BYE collection* * Enduro Jackets, pant and hard protection gloves from our Off-Road Enduro collection * Yamaha MX Boots, goggles and safety gear from our Off-Road MX collection* BYE helmets are sold exclusively through the Yamaha dealer network in most European countries.
The Super Ténéré can take you further, faster, safer and with the security of Yamaha's renowned, Dakar rally-bred reliability.
Whatever route you're planning, whatever path you take on a whim, the Super Ténéré delivers a combination of rugged toughness, perfectly balanced handling, effortless power and practical, intelligent technology that can take you further.
So go beyond.
Yamaha XT1200Z Super Ténéré SpecificationsENGINEType: Liquid-cooled, 4-stroke, DOHC, inline 2-cylinder, 4-valve, fuel injected, twin spark engineDisplacement: 1199ccBore x stroke: 98 x 79.
5 mmCompression ratio: 11.
0:1Firing intervals: 270- and 450-degree pointsMax.
Power: 80.
9kW (110PS) @7,250rpmMax.
Torque: 114.
1 Nm (11.
6kgf・m) @6,000 rpmLubrication system: Dry sumpFuel supply system: Fuel InjectionClutch type: Wet, multiple-disc diaphragm springIgnition system: Twin sparkStarter system: ElectricTransmission system: Constant mesh, 6-speedFinal transmission: ShaftThrottle system: Yamaha Chip-Controlled Throttle (YCC-T)Yamaha D-MODE: 2 modes, Sport (S) and Touring (T)Traction control: 3 modes, TCS1, TCS2 and OFFExhaust System: 2-into-1 CHASSISFrame: Steel tube backboneFront suspension: Upside-down telescopic fork, 43 mm inner tube, adjustable preload, compression and rebound dampingFront wheel travel: 190 mmRear suspension: Monoshock, adjustable preload and rebound dampingRear wheel travel: 190 mmFront brake: Hydraulic Twin 310 mm wave discs, ABS/Unified Brake SystemRear brake: Hydraulic Single 282 mm wave discFront tyre: 110/80/19Rear tyre: 150/70/17 DIMENSIONSOverall length: 2,250 mmOverall width: 980 mmOverall height: 1,410 mmSeat height: Adjustable 845-870 mmWheelbase: 1,540 mmMin.
ground clearance: 205 mmWet weight: 261 kg (includes full oil and fuel tank):Fuel capacity: 23 litresOil capacity: 4.
2 litres