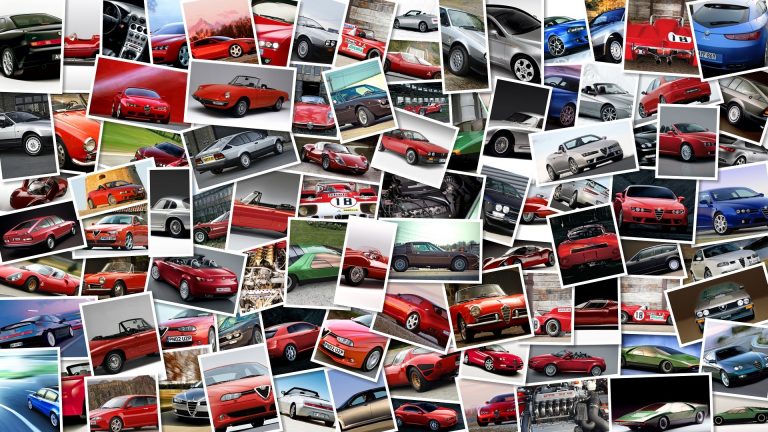 Race 2 at Monza saw the same four protagonists of race 1, Eugene Laverty, Marco Melandri, Tom Sykes and Sylvain Guintoli running away from the rest of the field and imposing their rhythm in another four-way battle, only this time Eugene Laverty was able to keep the door close and beat Marco Melandri to the finish line, to take his third victory of the season with Tom Sykes taking a controversial third spot on the podium.
As in race 1 Laverty got the holeshot ahead of Sykes and a very aggressive and unsteady Davide Giugliano, Melandri and Jonathan Rea.
Racing towards the Parabolica the Althea Aprilia rider overtook Sykes and at the Roggia missed his braking mark almost rear-ending Laverty and running off track and he was immediately followed by Chaz Davies.
With Laverty still in the lead followed by Sykes and Melandri with Guintoli hot on their tail, as Chaz Davies with one of the fastest laps of race almost reached the foursome, only to run off track at the first variante and forced to rejoin in 8th but the BMW rider's Monza adventure would then end with a crash at the Roggia during lap 12.
Jonathan Rea's second race ended on lap 5 with a clutch issue forcing him to pit, while team mate Kousuke Akiyoshi who was replacing Leon Haslam, crashed out at the Lesmo 1 in the same lap 5.
On lap 6 Guintoli decided he had enough of trailing in fourth and at the first variante overtook first Sykes and then Melandri, putting himself in second while Sykes and Melandri exchange positions a few times over the remaining part of the lap.
Just one lap later Guintoli with another pass at the first variante grabbed the lead from his team mate.
During lap 11 Laverty tried to put himself at the head of the race but the French rider overtook him on the brakes.
The next four laps it was Guintoli, Laverty with Melandri and Sykes controlling the situation from behind, and with just two laps to go, Laverty at the Ascari passed Guintoli followed by Marco Melandri who did it at the Parabolica.
Heading into the last lap the Aprilia rider began closing all the doors on the BMW rider, while Sykes ran of track trying to outbrake Guintoli at the Roggia chicane running off track and rejoing in front the Aprilia rider who had to brake to avoid hitting him and letting the Kawasaki rider take a controversial third spot.
Michel Fabrizio took the fifth spot ahead of a messy Giugliano and a stoic Leon Camier.
Loris Baz managed to take home an 8th spot after starting at the back of the grid because his Kawasaki didn't start on the warm-up lap.
Ayrton Badovini brought his Panigale home in 9th in a weekend that saw team owner Francis Batta blast Ducati (story to follow) while Max Neukirchner took his MR Racing branded Panigale into 10th.
2013 WSBK Monza race 2 results:1.
Eugene Laverty (Aprilia Racing Team) Aprilia RSV4 Factory 30′59.
6532.
Marco Melandri (BMW Motorrad GoldBet SBK) BMW S1000 RR 30′59.
7963.
Tom Sykes (Kawasaki Racing Team) Kawasaki ZX-10R 31′00.
3784.
Sylvain Guintoli (Aprilia Racing Team) Aprilia RSV4 Factory 31′01.
2725.
Michel Fabrizio (Red Devils Roma) Aprilia RSV4 Factory 31′09.
6186.
Davide Giugliano (Althea Racing) Aprilia RSV4 Factory 31′09.
7197.
Leon Camier (Fixi Crescent Suzuki) Suzuki GSX-R1000 31′11.
8948.
Loris Baz (Kawasaki Racing Team) Kawasaki ZX-10R 31′29.
4249.
Ayrton Badovini (Team Ducati Alstare) Ducati 1199 Panigale R 31′34.
65810.
Max Neukirchner (MR-Racing) Ducati 1199 Panigale R 31′41.
41011.
Fabrizio Lai (Team Pedercini) Kawasaki ZX-10R 31′52.
23212.
Vittorio Iannuzzo (Grillini Dentalmatic SBK) BMW S1000 RR 32′28.
42513.
Federico Sandi (Team Pedercini) Kawasaki ZX-10R 31′06.
572RT.
Chaz Davies (BMW Motorrad GoldBet SBK) BMW S1000 RR 19′01.
771RT.
Jonathan Rea (Pata Honda World Superbike) Honda CBR1000RR 11′20.
596RT.
Kosuke Akiyoshi (Pata Honda World Superbike) Honda CBR1000RR 7′06.
643RT.
Mark Aitchison (Team Effenbert Liberty Racing) Ducati 1098R 5′31.
798RT.
Jules Cluzel (Fixi Crescent Suzuki) Suzuki GSX-R1000 1′47.
465