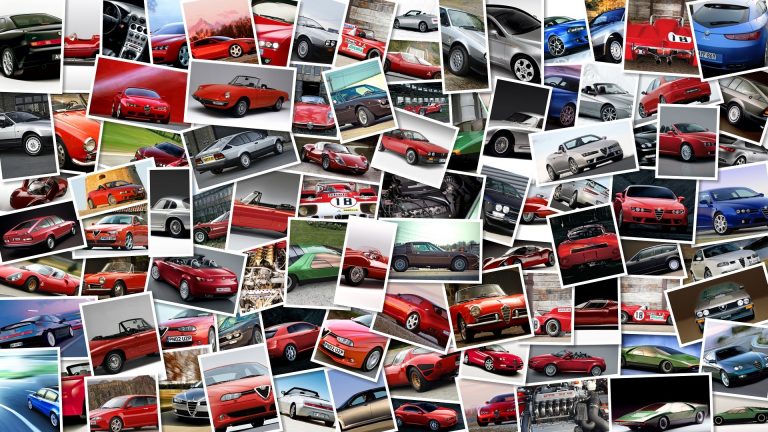 Today's Moto2 race at Estoril was once again what fans have come to expect from the middle class, a thrilling paint swapping final last lap rush to the finish line.
Marc Marquez and Pol Espargaro with Thomas Luthi, Johann Zarco and Scott Redding all getting in the fray battling it out, with the Interwetten Swiss rider leading for eighteen of the 26 lap race only to find himself slightly fading as Marquez took the lead with Espargaro hot on his tail, until the final lap when the Pons rider began his attack.
The Pons rider exchanged the lead with Marquez for three consecutive times along the Portughuese circuit, but at the Gancho turn he went in hot and wide letting Marquez slip through and cruise to his second victory of the season.
Luthi had to settle for third place, while Moto2 rookie Johann gave another convincing race now coming to grips with his MotoBi to take fourth.
Andrea Iannone took fifth after he tried to catch the the front runners until he ran wide which relegated him back and trying again to play catch up.
Alex de Angelis in his 200th GP start took sixth and finally finding some front end feeling.
Former Moto2 champion Toni Elias slotted his Suter into 7th, followed by Julian Simon and Mika Kallio and Bradley Smith , who closed out the top ten.
Moto2 Estoril Race Results:01- Marc Marquez – Team CatalunyaCaixa Repsol – 26 laps in 44'04.
08602- Pol Espargaro – Pons 40 HP Tuenti – KALEX Moto2 – + 1.
98703- Thomas Luthi – Interwetten Paddock – Suter MMXII – + 2.
07104- Johann Zarco – JiR Moto2 – MotoBI – + 9.
22705- Andrea Iannone – Speed Master Team – Speed Up Moto2 – + 10.
48106- Alex De Angelis – NGM Mobile Forward Racing – Suter MMXII – + 21.
18007- Toni Elias – MAPFRE Aspar Team – Suter MMXII – + 21.
39408- Julian Simon – Blusens Avintia – Suter MMXII – + 21.
50409- Mika Kallio – Marc VDS Racing Team – KALEX Moto2 – + 21.
58110- Bradley Smith – Tech 3 Racing – Tech 3 Mistral 610 – + 24.
10011- Scott Redding – Marc VDS Racing Team – KALEX Moto2 – + 27.
24812- Dominique Aegerter – Technomag CIP – Suter MMXII – + 30.
08713- Xavier Simeon – Tech 3 Racing – Tech 3 Mistral 610 – + 30.
13214- Claudio Corti – Italtrans Racing Team – KALEX Moto2 – + 30.
25715- Ricky Cardus – Arguiñano Racing Team – AJR Moto2 – + 30.
87916- Nico Terol – MAPFRE Aspar Team – Suter MMXII – + 31.
09717- Anthony West – QMMF Racing Team – Moriwaki MD600 – + 43.
09918- Takaaki Nakagami – Italtrans Racing Team – KALEX Moto2 – + 47.
28219- Randy Krummenacher – GP Team Switzerland – KALEX Moto2 – + 47.
39920- Max Neukirchner – Kiefer Racing – KALEX Moto2 – + 48.
14321- Roberto Rolfo – Technomag CIP – Suter MMXII – + 53.
56322- Angel Rodriguez – Desguaces La Torre SAG – FTR Moto M211 – + 54.
53023- Ratthapark Wilairot – Thai Honda PTT Gresini Moto2 – Moriwaki MD600 – + 55.
66624- Tito Rabat – Pons 40 HP Tuenti – KALEX Moto2 – + 1'24.
88925- Alexander Lundh – Cresto Guide MZ Racing – FTR Moto M211 – + 1'32.
46726- Elena Rosell – QMMF Racing Team – Moriwaki MD600 – + 1'40.
74827- Marco Colandrea – SAG Team – FTR Moto M211 – 1 lap28- Gino Rea – Federal Oil Gresini Moto2 – Moriwaki MD600 – 1 lap