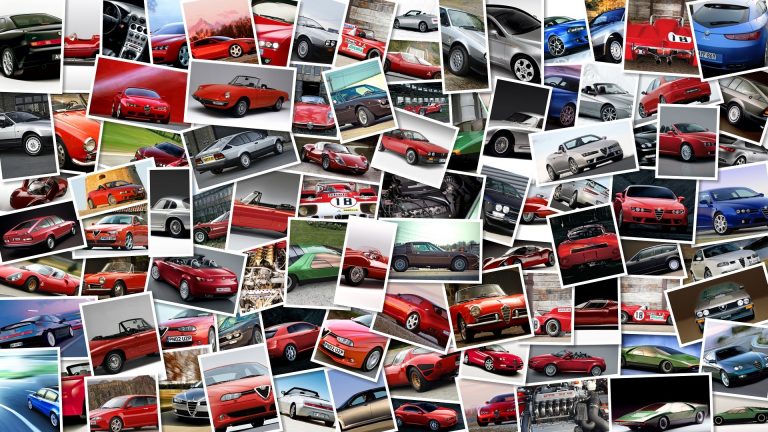 The new Vespa GTV "Via Montenapoleone" has been presented at the EICMA show, featuring an elegant Vespa GTV with the top range 300 cc Vespa engine.
The "Via Montenapoleone" is an elegant scooter, and as such is named after Milan's most famous street of fashion with its top boutiques from the great designers.
Despite the focus on elegant look and fashionable design, the real core of this Vespa is its performance engine.
The 300 cc is a liquid-cooled four-valve engine, Euro 3 compliant and with electronic injection.
For more details see the press release of the Vespa GTV Via Montenapoleone after the jump.
Vespa GTV Via Montenapoleone VESPA GTV "Via Montenapoleone" The GTV "Via Montenapoleone" is the latest version of the highest Vespa engine capacity ever produced, and underneath its more elegant vestment beats the heart of a 300 cc engine.
The special and exclusive version of the extraordinarily elegant Vespa GTV draws its inspiration from the world of fashion, art and design, and is called the "Via Montenapoleone" in clear reference to the exclusiveness and elegance that distinguishes Vespa.
Vespa GTV "Via Montenapoleone" shines in elegance by regaining and reinterpreting the elements of style most characteristic of the 1950's in terms of form and function.
With an ultramodern, Euro 3 compliant and powerful 4-valve liquid-cooled 300 cc engine with electronic fuel injection, what sets the Vespa GTV "Via Montenapoleone" apart is the incredible tractability and exuberance of the engine.
DESIGN The sophisticated look typical of Vespa triumphs on the new GTV "Via Montenapoleone".
By reutilising the most significant stylistic and functional elements, the new Vespa model inspired by the "fashion street" is rendered unique and timeless.
The position of the headlight assembly on the front mudguard that characterises the GTV "Via Montenapoleone is an explicit reference to the Vespa's origins.
Just like the handlebar, which was distinguished by the simplicity of its exposed metal pipe.
The 'naked' handlebar that appears on the "GTV Via Montenapoleone" however has a modern motorcyle-type look.
The two-seater saddle is elegant and comfortable, and is made of eco-leather, and like on the original Vespas, it is even broken down into two separate and quite distinct parts; the elegant lining strip accentuates its graceful lines.
The five-spoke wheel rims are now chrome-plated and enhance the brand-new "Via Montenapoleone" even more.
A grille with horizontal slots stands out on the right side of the steel body: this typically "racing" touch is a reminder of the sports DNA of the Vespa GTV Via Montenapoleone.
The "Via Montenapoleone" nameplate identifies the most elegant Vespa, and by resting on the leg shield back plate at the edge of the glove-box, with the very first glance it reminds us of the uniqueness of this enchanting model.
TECHNOLOGYEngine performance has been increased to maximise pick-up and acceleration – essential qualities for city commuting.
The engine capacity of the 4-valve single cylinder Quasar, with electronic injection and liquid-cooling, has risen to 278 cc with increased bore (now 75 mm) and stroke (63 mm).
The new GTV "Via Montenapoleone" differs from the GTV 250 as its new engine delivers greater torque (22.
3 Nm against 20.
1) at lower engine speeds (5,000 rpm compared with 6,500 for the 250).
On the road, these numbers translate into flexibility and pick-up from low speeds that are unequalled in this engine capacity category.
Vespa GTV "Via Montenapoleone" thus gains the reputation as being an extraordinary vehicle for use in the city, where it is at its best.
Vespa is the only scooter in the world with load bearing steel body – an exclusive design feature that has set Vespa apart from other two wheelers ever since the first model was brought out in 1946.
Put simply, the Vespa does not have a welded tubular frame clad with plastic panels.
Instead it is the "body", made entirely of steel, which supports the engine and all the mechanicals.
This design philosophy gives the Vespa superior rigidity (up to 250% more than a scooter with a tubular frame), resulting in incredible vehicle control and a legendary sturdiness.
Within the body of the Vespa GTV "Via Montenapoleone", beneath the seat, is the fuel tank.
In spite of an impressive 9 litre capacity, offering outstanding range, the tank does not compromise helmet compartment space or access to the engine once the helmet carrier, which can hold two demi-jet helmets, has been lifted off (no tools required).
Complementing the rigidity of the body, the Vespa GTV "Via Montenapoleone" boasts a chassis architecture featuring 12" wheels shod with a 120/70 tyre at the front and a 130/70 tyre at the rear.
The front suspension uses the classic link arm layout, a traditional feature in Vespa history with excellent dynamic functional characteristics: this system separates load bearing and shock-absorbing functions, resulting in neutral braking and offering an anti-dive effect beyond the mid travel point of the shock absorber.
At the rear, two pre-load-adjustable hydraulic shock absorbers are fixed to the transmission crankcase and exhaust support.
Vespa GTV "Via Montenapoleone" – Technical SpecificationsENGINEType 4 stroke, 4 valve single-cylinder with electronic injection and catalytic converterEngine capacity 278 ccBore / Stroke 75/63 mmMax power at driveshaft 15.
8 kW (22 hp) at 7,500 rpm.
Max torque 22.
3 Nm at 5,000 rpmFuel Unleaded petrol, RON min.
95Valve gear Single overhead camshaft – SOHCInjection Port injected Alfa/N type with closed loop lambda control and three-way catalytic converterIgnition Electronic with inductive discharge, variable spark advance and three-dimensional mappingCooling LiquidLubrication Wet sump and chain driven lobe pump; intake and delivery filtersStarter ElectricTransmission Twist-and-go CVT with torque serverClutch Automatic dry centrifugal clutch with vibration dampersVEHICLELoad bearing structure Sheet metal body with welded reinforcementsFront suspension Single arm, dual chamber hydraulic shock absorber with coaxial springRear suspension Two dual effect shock absorbers with adjustable preloadFront brake 220 mm Ø discRear brake 220 mm Ø discFront tyre Tubeless 120/70-12"Rear tyre Tubeless 130/70-12"DIMENSIONSLength 1,930 mmWidth 770 mmWheelbase 1,370 mmSeat height 790 mmDry weight 148 kgFuel tank capacity 9.
0 lEmissions compliance Euro 3