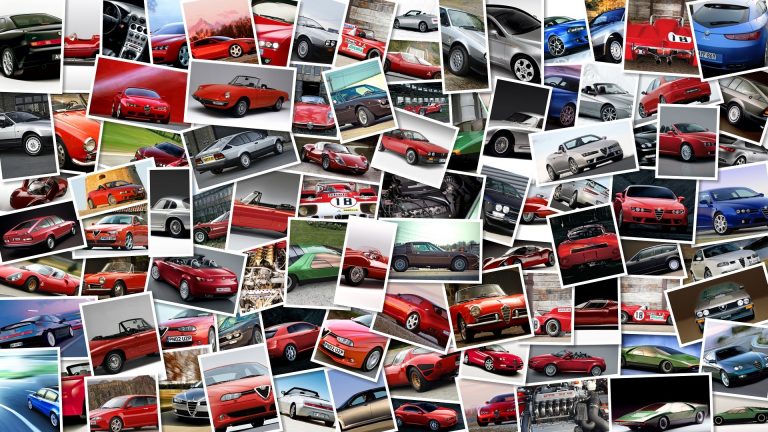 The US will be the first country to get the new updated version of the 2012 Honda Goldwing (probably to make up for closing down the Maryville Ohio factory in 2009).
The luxury tourer, that will be available from May 2011, at the ripe age of 36 has undergone a slight facelight getting improved wind protection to the rider's legs and lower body.
The new saddlebags have an extra seven liters of storage space, revised settings at the 45mm fork and single rear shock and the latest version of the Honda Nav system with an updated audio system, featuring SRS CS Auto surround-sound and MP3/iPod connectivity, but basically it's the same 'Wing that everyone knows.
Press release and specs after the jump.
Gold WingLong acknowledged as the pinnacle of two-up motorcycling, the 2012 Gold Wing® continues its remarkable legacy.
Its travel-oriented creds include the latest generation of sophisticated electronic amenities, starting with an innovative GPS navigation system with user-friendly programmability for sharing favorite ride routes with friends and other riders, which can be accessed online via computer.
The Gold Wing also now incorporates a built-in MP3/iPod® interface for a new SRS CS Auto™ technology surround-sound system for a premium listening experience.
In addition to its renowned power-laden yet refined drivetrain and delightfully sporty handling, the 2012 Gold Wing also brings upgraded styling, increased luggage capacity, greater protection from wind and weather, revised suspension settings for enhanced ride compliance, and unparalleled comfort for both rider and passenger.
In addition, packages for Navi, ABS and airbag do much to further the Gold Wing's reputation as the most celebrated touring machine in motorcycle history.
Features/BenefitsNew for 2012– Fresh styling cues produce a more integrated appearance along with a sporting edge, adding to the premium touring visage.
– Redesigned fairing adds extra wind protection, especially to the lower body and leg areas.
– Larger saddlebags add approximately 7 liters of additional storage space, upping total capacity to well over 150 liters including the trunk and fairing pockets.
– Handy central storage pocket added to models without airbag.
– Revised suspension settings front and rear yield added compliance for a better ride and more comfort.
– Urethane seat material and cover material give added comfort.
– Re-shaped taillight adds a distinctive appearance and aids visibility.
– Wheels are now clear-coated for easier cleaning and a great, long-lasting look.
– Updated instrumentation styling lends a high-performance touch.
Next-Generation Honda Satellite Linked Navigation System™:- New, fully integrated navigation system with new, brighter color screen.
– Next-generation receiver gives quicker satellite connection.
– 3-D terrain view, lane assist with junction view and more.
– Complete United States and Canada mapping with points of interest installed.
– Points-of-interest information includes Honda dealers, fuel stations, restaurants, lodging, attractions, transportation, government and emergency information and saved rider's input with home function.
– Voice prompting through headsets or speakers.
– On-screen text guidance and pop-up menus.
– Easy-to-use handlebar and fairing-mounted controls.
– Navigation available on select Gold Wing models.
Next-Generation Premium Audio System:- New enhanced system offers direct MP3/i-Pod connectivity plus full device control through handlebar controls.
– SRS CS Auto™ technology surround-sound system brings the latest in sound system technology to the Gold Wing.
– 80-watt-per-channel power amplifier provides clear, crisp sound at all highway speeds.
– Six-element speaker system includes two rear speakers, a pair of front speakers and two tweeters for a rich, full surround sound quality.
– Tuner features auto bass control combined with auto volume control.
– Standard on all Gold Wing models.
Unique FeaturesXM Radio:- XM Radio offers 170 channels from coast to coast, including commercial-free music, premier sports, news, talk radio, comedy, children's and entertainment programming.
XM NavTraffic:- XM NavTraffic is the nation's leading real-time traffic information service, combining up-to-the-minute information on accidents and incidents with the ability to re-route riders around trouble spots as displayed on the navigation system screen.
XM NavWeather:- The XM NavWeather service uses sophisticated Threat Matrix™ technology to track nationwide weather information for more than 20 different weather conditions, then scales and customizes this detail to the rider's specific location and route.
XM NavWeather can alert riders to severe conditions before they ride into them.
The service works with the Navigation System to display information via color weather icons or warning signals on the navigation screen, and can give the rider the option to easily re-route around a storm's path.
The service also provides multi-day forecasts based on weather monitoring stations across the United States.
– XM available on Navi package model only.
Cold-Weather Comfort Package:- Five-position heated grips for cold-weather riding.
– Five-position heated seat/backrest combination with individual rider and passenger controls for optimum comfort.
– Foot-warming system channels engine-heated air over the rider's feet and is controlled by a fairing-mounted lever.
– Standard on all Gold Wing models.
Airbag:- Industry-first fully integrated rider airbag on a motorcycle.
– The airbag module contains the airbag and inflator and is positioned in front of the rider.
– The ECU positioned to the right of the module detects changes in acceleration based on information it receives from the two crash sensors (one positioned on each of the front fork legs), to determine whether or not to inflate the airbag in certain frontal impacts.
– Airbag available only on full-featured version.
– The Tire Pressure Monitoring System (TPMS) monitors pressure in both tires while riding.
When a significantly underinflated tire pressure is detected, a warning light will display below the tachometer.
– Slow-speed, electric Reverse system is engaged with the simple push of the thumb control on the right handlebar.
– Lightweight electronic cruise-control system utilizes a 16-bit ECU-based, motor-actuated throttle mechanism.
– A simple yet ingenious ratcheting windscreen-adjustment system provides six settings over nearly 4.
0 inches of travel.
Operated manually, the mechanism eliminates the weight and complexity of electric motors.
– Adjustable and closeable windscreen vent routes fresh air to the rider's face or chest.
– The Gold Wing trunk provides 60 liters of storage capacity.
Two full-face helmets fit easily in the trunk.
The saddlebags provide 43-plus liters of storage each, resulting in a total of 146 liters of storage space between trunk and saddlebags.
– Specially designed luggage features a remote-control key lock, permitting pop-open rear trunk operation; remote lock/unlock for the trunk and saddlebags; and horn-actuated bike locator.
If remote locking is attempted while a lid is open, the turn signals flash to alert the rider.
– Instrument displays for speedometer, tachometer, coolant temperature and fuel level, plus adjustable backlighting and high-luminescence red pointers.
Indicator/warning lights are provided for Reverse, Neutral, Overdrive, oil pressure, fuel injection, high beam, sidestand, cruise on, cruise set, low tire pressure and low fuel.
A high-resolution LCD housed in a separate module is visible in all lighting conditions and displays the odometer, A/B tripmeter, ambient temperature, audio modes, CB, rear-suspension setting, trunk/saddlebag-open indicators and clock.
– Motorized headlight-aiming system is operated by a rocker switch and provides 2.
5 degrees of adjustment from level.
– Large 6.
6-gallon fuel tank houses the PGM-FI fuel pump and provides excellent long-distance cruising range.
– 20-amp YTX maintenance-free battery.
Engine/Drivetrain- Powerful, fuel-injected 1832cc six-cylinder engine produces smooth, effortless power.
– Parallel two-valve cylinder-head design utilizes direct shim-under-bucket valve actuation allows the first valve clearance inspection service to be at 32,000 miles.
– Programmed Fuel Injection (PGM-FI).
– Two 40mm-diameter throttle bodies deliver air to six specially designed Keihin 50-psi high-pressure programmed fuel injectors.
Fuel is delivered through four nozzle holes in each injector, producing an atomized fuel mixture that is highly combustible for optimum efficiency and power.
– The ECU provides two digital 3-D fuel-injection maps for each cylinder, creating ideal fuel mixture and spark advance settings for superb rideability.
Unique knock-control sensors monitor ignition advance to improve performance throughout the entire rpm range.
– ECU closed-loop emissions system utilizes two oxygen sensors to constantly deliver a precise air/fuel mixture, while two exhaust catalyzers further reduce emissions of carbon monoxide, hydrocarbons and nitrogen oxides.
– Two side-mounted radiators enhance cooling efficiency and use low-air-pressure areas created by side cowls to draw cooling air through the radiators and beyond the rider at highway speeds.
– Efficient stainless-steel 6-into-2 exhaust system produces a pleasing, aggressive sound.
– Powerful 1300-watt alternator uses a fluid damper system to minimize alternator noise.
– Precise-shifting five-speed transmission includes Overdrive Fifth.
Chassis/Suspension- Twin-Spar Aluminum Frame.
– Unique Pro Arm® Rear Suspension.
– Dual full-floating 296mm front discs with Combined Braking System (CBS) three-piston calipers and a single ventilated 316mm rear disc with one CBS three-piston caliper provide excellent braking power.
– Combined Braking System (CBS) with optional Anti-Lock Braking System (ABS).
– Model equipped with ABS features an electric-motor-driven modulator that provides rapid and precise braking-pressure adjustments, resulting in smooth ABS operation.
The system incorporates an integrated ECU, self-diagnostics with an interactive ECU test function and automatic protection against system failure.
– Massive 45mm front fork with revised settings for improved suspension compliance houses a cartridge damper in the right leg with 5.
5 inches of travel for a smooth yet superb ride in all road conditions.
– Anti-dive system minimizes front fork dive when braking.
The system utilizes brake-fluid pressure generated in the secondary CBS master cylinder mounted on the left fork leg and is activated by input from either the front-brake lever or the rear brake pedal.
– Pro-Link® Rear Suspension incorporates a new shock with revised suspension settings for enhanced ride compliance.
– Computer-controlled adjustable hydraulic rear suspension preload is easily set by the rider with push-button controls, and features a two-position memory.
– Cast-aluminum 18 x 3.
5-inch front and 16 x 5.
0-inch rear wheels are lightweight, strong and clear-coated to ease cleaning.
Radial touring tires are specifically engineered for the Gold Wing.
Honda Genuine Accessories†- Audio Accessories: 40-Channel CB Radio Kit, CB Antenna Kit, Deluxe Headsets (for open-face and full-face helmets), Push-to-Talk Switch, Replacement Headset Coil Cord, Replacement Headset Hardware Kit, Replacement Boom Mike Windsock- Cargo Accessories: Saddlebag/Trunk Liner Set, Deluxe Saddlebag/Trunk Mat Set, Saddlebag Lid Organizer with GL Logo, Trunk Inner Light, Trunk Inner Light Harness, Chrome Trunk Rack, Inner Trunk Pouch, Fairing Pouch with GL Logo, Saddlebag Cooler with Honda Logo, Trunk Net, Coin Holder, Gold Wing Owner's Manual Folio- Convenience Accessories: Passenger Armrests, Tall Vented Windscreen, 12-Volt DC Accessory Socket Kit, Foglight Kit (LED), Replacement Bulb- Protection Accessories: Cycle Cover with GL Logo, Half Cover- Color Match Accessories: Rear Spoiler with Brake Light-Chrome Appearance Accessories: Front Fender Ornament, GL Icon Fender Ornament, Front Fender Emblem, Front Fender Extension, Front Fender Rail, Front Disc Covers, Chrome Bar Ends, Gold Cylinder Head Cover Emblem Set, Silver Cylinder Head Cover Emblem Set, Passenger Floorboard Lower Covers, Swingarm Pivot Covers with GL Logo, Sidestand, Rear Spoiler Accent, Trunk Handle with GL Logo, License-Plate Frame with GL Logo, Exhaust Tips with GL Logo2012 SPECIFICATIONSModel: GL1800Engine Type: 1832cc liquid-cooled horizontally opposed six-cylinderBore and Stroke: 74mm x 71mmCompression ratio: 9.
8:1Valve Train: SOHC; two valves per cylinderInduction: PGM-FIIgnition: Computer-controlled digital with 3-D mappingTransmission: Five-speed including Overdrive, plus electric ReverseFinal Drive: ShaftSuspensionFront: 45mm cartridge fork with anti-dive system; 4.
8 inches travelRear: Pro Arm single-side swingarm with Pro-Link single shock with computer-controlled spring preload adjustment with two memory presets; 4.
1 inches travelBrakesFront: Dual full-floating 296mm discs with CBS three-piston calipers; optional ABSRear: Single ventilated 316mm disc with CBS three-piston caliper; optional ABSTiresFront: 130/70R-18Rear: 180/60R-16Wheelbase: 66.
5 inchesRake (Caster angle): 29.
15°Trail: 109mm (4.
3 inches)Seat Height: 29.
1 inchesFuel Capacity: 6.
7 gallonsColors: Pearl White, Candy Red, Ultra Blue Metallic, Black