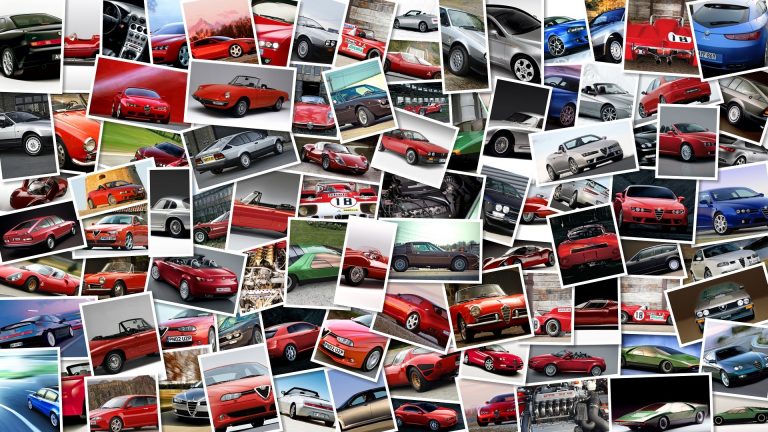 Endurance races are already grueling per se, but add the heat and humidity in Japan at the end of July, and you've got the most iconic race of the world, the Suzuka 8 Hours.
This year's 36th edition of the Coca-Cola Zero Suzuka 8 Hours was won by the team that made the least number of errors, and it turned out to be Takumi Takahashi (All Japan Superbike and HRC MotoGP test rider), Leon Haslam (Pata Honda's WSBK rider) and 20-year old Michael van der Mark (Pata Honda WSS) who gave the Musashi HARC-Pro Honda squad the victory.
The three riders won the 214 lap race (that also saw some rain in the final hour) with a 1'52 ″ margin over second place squad Yoshimura Suzuki (Josh Brookes, Nobu Aoki and Taka Tsuda, and completing the podium, and one lap down, was Team Kagayama aka as the "Dream Team" consisting of Yukio Kagayama, Noriyuki Haga and 49 year old former 500cc World Champion, Kevin Schwantz (who was wearing a tribute Wayne Rainey edition Shoei helmet) – even if the American only rode for one of the eight hours.
For Haslam, the victory will offset all the physical issues (a broken leg) he's been having this season and he can also proudly say that he beat his famous father Ron, who in 1979 finished in second place at Suzuka.
World Superbike Pata Honda team mate Jonathan Rea was also present, riding for the F.
C.
C.
TSR team and searching for his second consecutive win after the team won the 2011 and 2012 editions, but fellow rider Ryuichi Kiyonari suffered a massive highside at the Degner corner almost three hours into the race.
Kiyonari was able to return to the pits with the Fireblade, but the damages sustained in the crash were unable to be repaired, and the team was forced to retire and forgo the hat trick.
Yamaha YART team fielding Nakasuga, Parkes and Waters after taking the pole position couldn't do better than eighth after struggling with technical issues.
The legendary Yoshimura Suzuki team who finished second, was penalized with 30 second "stop and go" after Nobuatsu Aoki went through the pit lane during their third pit at a higher speed than allowed, but halfway through the race Joshua Brookes suffered a crash, which further slowed them down and leaving the picture perfect HARC-Pro Honda the victory.
John McGuinness, Michael Rutter and Simon Andrews, the TT Honda Legends team, finished 22nd after suffering a clutch issue that need a repair job that required a fourteen minute pit stop.
Michael Van Der Mark, rider, Musashi RT Harc-Pro "Winning the Suzuka 8 Hours is an indescribable feeling.
It's one of the finest races in the world.
It was my first experience at Suzuka and I learned very fast.
When I saw Kiyonari crash, we upped the pressure to bring home a win.
It's fabulous to see all these guys on the podium.
"Leon Haslam, rider, Musashi RT Harc-Pro "The hardest thing was to watch Takumi hold on to our first position in the rain over the last half hour of the race.
" Josh Brookes, rider, Yoshimura Suzuki Racing Team"I'd like to thank Yoshimura for giving me the possibility to ride at Suzuka.
There was a lot of pressure during this race, especially after my crash which may have cost us the victory.
I did everything I could to make up for this mistake without going into the pits.
"Nobuatsu Aoki, rider, Yoshimura Suzuki Racing Team"Josh shouldn't feel bad for his mistake.
The whole team was put under pressure by my mistake after my stop and go.
"Yukio Kagayama, rider and team manager, Suzuki Kagayama" Kevin Schwantz has been my hero since I was a kid.
It's amazing to ride with him here in Suzuka.
"Kevin Schwantz, rider, Suzuki Kagayama"It's been an honour to ride again here with these talented guys.
I was lucky to be with an excellent team.
The Suzuki was perfect and our Dunlops helped us to stay the distance.
I did my best to be fast without making a mistake.
By riding with this helmet (Rainey Replica), I wanted to show my respect for Wayne by wearing his helmet at this 8 Hours race.
"2013 Suzuka 8 Hours Results: 1 MuSASHi RT HARC-PRO Honda Honda Takahashi – Haslam – van der Mark 214 Laps 2 Yoshimura Suzuki Racing Team Suzuki Tsuda – Aoki – Brookes +1'51.
996 3 Team Kagayama Suzuki Kagayama – Schwantz – Haga +1 Lap 4 Suzuki Endurance Racing Team Suzuki Philippe – Delhalle – Da Costa +1 Lap 5 Yamaha France GMT94 Michelin Yamaha Checa – Foray – Lagrive +2 Laps 6 Honda Team Asia Honda Kamaruzaman – Takahashi +3 Laps 7 TOHO Racing with Moriwaki Honda Yamaguchi – Itoh – Watanabe +4 Laps 8 Monster Energy Yamaha YART Yamaha Nakasuga – Parkes – Waters +4 Laps 9 Honda Kunamoto Racing Honda Yoshida – Kojima – Tokudome +6 Laps 10 Team RC2L Suzuki Buisson – Shinjo – Giabbani +7 Laps 11 Bolliger Team Switzerland Kawasaki Saiger – Stamm – Sutter +7 Laps 12 EVA RT Test Type-01 Trick Star Kawasaki Serizawa – Deguchi – Izutsu +7 Laps 13 RS-Itoh & Asia Kawasaki Higashimura – Iwasaki – Murakami +7 Laps 14 Honda Hamamatsu Escargot Honda Kuboyama – Nakatsuhara +9 Laps 15 Confia H.
M.
F.
LunaSol Japan Suzuki Suma – Hasegawa – Takamiya +11 Laps 16 Team38 PS-K Kawasaki Karita – Keyes – Yamashita +11 Laps 17 Team JP Dog Fight Yamaha Yamaha Fujita – Kimura – Tamura +13 Laps 18 Honda Ryokuyoukai Kunamoto Honda Mitaori – Ohashi – Mori +15 Laps 19 MotoMap Supply Suzuki Konno – Teramoto – Nakamoto +15 Laps 20 Iwata Racing Family Yamaha Ueno – Sawamura – Nishimura +15 Laps 21 Winner Z-Tech Suzuki Kunimatsu – Yoshida +15 Laps 22 Honda TT Legends Honda McGuinness – Andrews – Rutter +15 Laps 23 Hamamatsu Team Titan Suzuki Shimizu – Inijki – Ohshiro +16 Laps 24 Dog Fish O-Tec Suzuka Honda Ohuchida – Akimoto – Watase +16 Laps 25 RS Garage Harada Himeji Kawasaki Harada – Okamura – Tanaka +16 Laps 26 Dog House & Higuchi Suzuki Higuchi – Iwatani +16 Laps 27 Team Flembbo Leader Team Kawasaki Demarey – Nishijima – Prosenik +17 Laps 28 B-Square Racing & Osaka SAM Kawasaki Tanaka – Ohita – Sato +17 Laps 29 Honda Sayama Racing Honda Yamashita – Ishizuka – Ohyama +19 Laps 30 Banner Racing H-K-C Ducati Kaneda – Dan – Asahina +19 Laps 31 Motobox Kremer Racing Suzuki Scherrer – Paavilainen – Bauer +19 Laps 32 SNDheater Human-Revo Suzuki Sagoh – Hisadumi +19 Laps 33 La Bellezza Speed & Kumamon Ducati Itami – Hori – Toda +19 Laps 34 Hamamatsu 8H Team Yamaha Tonari – Nakao – Izumi +20 Laps 35 Yamashina Kawasaki Kawasaki Mizusawa – Yamasaki – Matsumoto +22 Laps 36 Team Sugai Racing Japan Ducati Sugai – Kamatani +22 Laps 37 Team Little Wing BMW Miyazaki – Yamauchi +23 Laps 38 Honda Dream Takasaki Honda Shimizu – Sakurai – Kobayashi +24 Laps 39 Hinoseiki Iwaki & T2 Suzuki Yamauchi – Wada – Takano +25 Laps 40 Team Vital Spirit Shark BMW Saiki – Tsujimoto – Soma +25 Laps 41 Team Karbar Cafe Racing Kawasaki Morimoto – Nakajima +26 Laps 42 Motorrad Toyota Nagasaka BMW Noda – Nakamura – Sasaki +26 Laps 43 Honda Kouyoukai Dream Honda Kurayama – Nakamura +31 Laps 44 Honda Suzuka Racing Team Honda Yasuda – Hiura – Kitaguchi +34 Laps 45 Team Etching Factory Yamaha Nakaoka – Hayashi – Fukami +35 Laps 46 IMT satoracing Yamaha Sato – Inagaki – Yasutomi +35 Laps 47 KTM Hamaguchi Bakuon Racing KTM Fujishima – Dairaku – Hamaguchi +40 Laps 48 Honda Dream RT Sakurai Honda Honda Stauffer – Hook +48 Laps 49 Motobum & Ishigaki Island Honda Kunikawa – Ohki – Matsukawa +50 Laps 50 Honda EG Racing Honda Kuribayashi – Honda +51 Laps