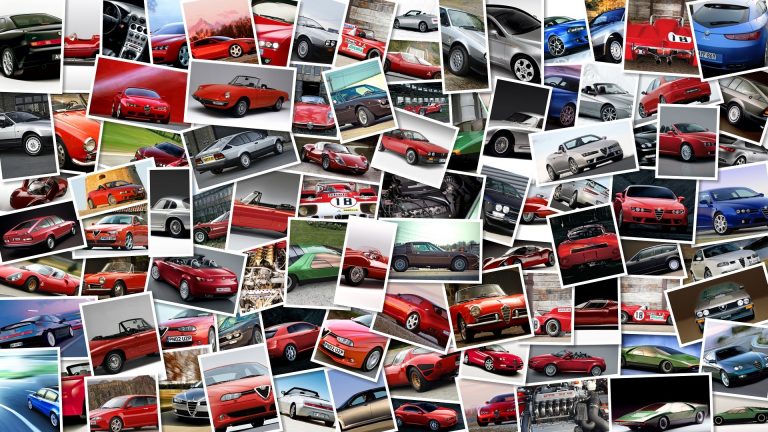 We are just a week away from the 2013 Dakar Rally, the most important raid of the season that will kick off in Lima, Peru, on January 5.
The event has abandoned the African continent a few years ago in favor of the rugged and beautiful landscapes and forests of South America but, at least as far as the motorcycle competition is concerned, the main theme will once again remain the same: hunting for KTM, the Austrian manufacturer whose hegemony in the event lasts continuously since 2001, when it was the late Fabrizio Meoni to triumph in Dakar with the LC4 660R.
After the announced defection of Spaniard Marc Coma – who's still struggling with a shoulder injury suffered in the Rally of Morocco – Frenchman Cyril Despres becomes the obvious favourite for the win as he and his injured teammate have won the last seven editions of the Dakar.
Certainly the absence of Coma was a blow to the KTM Factory Team – which had to call in American Kurt Caselli in his stead – but the proven competitiveness of both Despres and the KTM 450 Rally machine will surely allow the squad to fight for its twelfth consecutive win.
As specified by the KTM team menager Dorringer, Caselli will be able to race without any pressure on him to achieve a top position.
The American will be supported by the two regular "water carriers" of the KTM Rally team, Ruben Faria of Portugal and Juan Pedrero of Spain.
This year KTM is also fielding a Factory "B" Team made up of South African duo Darryl Curtis and Riaan van Niekerk, who are joined by Poland's rising rally star Jakub 'Kuba' Przygonski.
KTM Rally Team 2013Honda HRC Rally Team 2013Husqvarna Rallye Team by Speedbrain 2013However, the KTM guys will have to face quite some serious competition this year, starting with the resurrected Honda HRC Factory team, that will return to the Dakar after a 23 years-long absence.
The official team of the Japanese giant also had to deal with two last minute defections due to injury (Brazilian Felipe Zanol and British Sam Sunderland) and will therefore field a line-up of three riders: Portuguese Helder Rodrigues, Argentinian Javier Pizzolito and American Johnny Campbell, all of whom will have the tough job of bringing the brand new CRF450 Rally to success in the most harsh and demanding competition out there.
Another team with high and justified hopes of success is the Husqvarna Rallye Team by Speedbrain, the official factory team of Italian-German-Swedish brand that will field four TE449RR entrusted to Joan Barreda of Spain (who was the winner of the recent Rally of the Pharaohs and finished in second place in the Rally of Morocco), Paulo Goncalves of Portugal, Botturi Alexander of Italy (best rookie of the 2012 Dakar) and Matt Fish of Australia.
As for the outsideres we suggest you keep an eye on San Marino-born rider Alex Zanotti, 2012 World Champion of the Baja 450, who will compete with the TM Rally 450 of the official TM Racing team.
The rally was moved to South America when the 2008 edition was canceled after terrorist threats in North Africa emerged the night before competitors were to set out from Portugal.
Now for the first time the South American Dakar will take a north-south perspective over the 14 stages, starting in Lima, Peru and traveling south to finish in Santiago, Chile, taking in four stages in Argentina on the way.
Riders set out on January 5 and finish on January 19 with one rest day scheduled on January 13.
They will first tackle the coastal desert of southern Peru and according to organizers will be under constant pressure for the eight stages up until the rest day.
Stage nine will be the longest of 2013, some 852 km.
2013 Dakar Rally – ProgramJan.
5 – Stage 1: Lima (Peru) – Pisco total distance 263 km: 250 km liaison and 13 km special(shortest stage in the 2013 edition)Jan 6 – Stage 2: Pisco – Pisco (loop)total distance 327 km: 85 km liaison; 242 km specialJan 7 – Stage 3: Pisco – Nazca total distance 343 km: 100 km liaison; 243 km specialJan 8 – Stage 4: Nazca – Arequipatotal distance 718 km: 429 km liaison; 289 specialJan 9 – Stage 5: Arequipa – Arica total distance 411 km: 275 km liaison; 136 km specialJan 10– Stage 6: Arica – CalamaTotal distance 767 km: 313 km liaison; 454 km specialJan 11 – Stage 7: Calama – Salta (rally enters Argentina)Total distance 806 km: 586 km liaison; 220 km specialJan 12 – Stage 8: Salta – TucumanTotal distance 738 km: 247 liaison; 491 km specialJan 13: REST DAY in Tucuman, ArgentinaJan 14 – Stage 9: Tucuman – Cordoba Total distance 852 km: 259 km liaison; 593 km special(longest stage of the 2013 edition)Jan 15 – Stage 10: Cordoba – La Rioja Total distance 636 km: 279 km liaison; 357 km specialJan 16 – Stage 11: La Rioja – Fiambala Total distance 483 km: 262 km liaison; 221 km specialJan 17 – Stage 12: Fiambala – Copiaco (rally enters Chile)Total distance 715 km: 396 km liaison; 319 km specialJan 18 – Stage 13: Copiaco – La Serena Total distance 735 km: 294 km liaison; 441 km specialJan 19 – Stage 14: La Serena – SantiagoTotal distance 630 km: 502 liaison; 128 km specialJan 20 – Closing ceremony Santiago