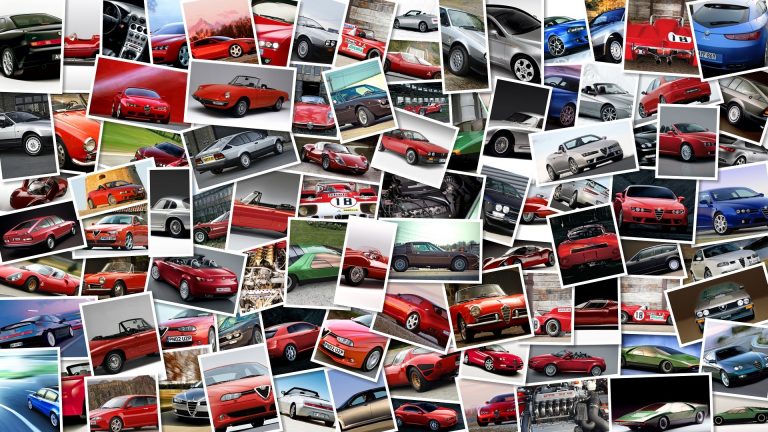 We've got a video highlight of the exciting 2013 Qatar GP for you, more rider quotes to find out what your favourite rider had to say following the race and we've got a massive gallery from the Losail paddock for you to check out.
Cal Crutchlow – 5th "It's positive to finally kick of the Championship after a long winter, but to be honest after the way I had been performing in practice and qualifying, finishing fifth is a little bit frustrating.
My pace was promising and I think I would have deserved to be on the podium, but it was clear to see that I was lacking a bit of speed on the straight.
That meant I had to push hard to close the gap in the corners and if we can resolve that small issue I've no doubt I can have the possibility to really challenge the guys at the front.
It was a good battle with Dani and Marc but I just get close enough to them to try and make a pass, but credit to Valentino because I was over three seconds clear of him and he caught and passed me.
He rode awesome but so did Jorge, who proved yet again that he is going to be the man to beat.
It was a great nig ht for Yamaha but also for the Monster Yamaha Tech 3 Team because I showed that I can battle for the podium.
The top four are the best riders on the best bikes but I pushed them as hard as I could until the small mistake stopped me.
I'm best of the rest and that's pleasing and hopefully I can be up there again in Austin.
"Alvaro Bautista – 6th"We have had the same problems in the race that we had in practice.
I tried to push hard at the start and stay with the lead group but I didn't have the feeling or stability under braking.
I stayed with them for a while but I was taking too many risks so I just had to try and make it to the end and defend my position.
We're hopeful that the problems we have had here, which were also the same problems as last year, are down to the track conditions and won't be as bad in the coming races.
We will keep working but I am happy with the job the team is doing and I expect us to make big progress in Texas.
" Andrea Dovizioso – 7th"Before coming here, this is about the best result we could have hoped for.
It's true that we had hoped to do better following the exceptional qualifying session, but this is the reality.
Races are different than practice, and I knew that.
In fact, I was really curious to see how I'd go in the race.
Doing a race weekend is an important experience, so we go on from here.
We knew there were limits, but in my opinion we couldn't have done any better.
We improved on the times from last year, so that's positive.
Still, of course we always want to do better, so we don't go home happy.
"Nicky Hayden – 8th"We knew it was going to be difficult.
We made a little improvement in the warm-up session, and I felt a bit better.
I have to give credit to my guys because we made one more change before the race, and my bike was better than it's been since we got here.
I did my best time of the weekend by two tenths and basically ran at my qualifying pace for the first part of the race.
I worked really hard to close that gap and get onto that little group in front of me, and things started feeling better.
It would have been nice to pick up one more spot, but I couldn't get past Dovi because he was better than I was on the brakes.
"Andrea Iannone – 9th"It was really difficult with my arm.
We tried injections because that was probably the only way to relieve the pain, but after just four laps I couldn't take it anymore.
I'm sorry because I thought I could have stayed with Nicky for a bit longer, but I realized that I couldn't manage it.
I also began losing grip pretty early, after just six laps.
I had tried to change the bike settings to see if the situation would improve, but it didn't happen, so I just raced in pain.
I'm satisfied though, as we're in the top ten, and we'll see if we can close the gap in the future.
"Ben Spies – 10th"It was the best tenth place I've ever had in my life.
The race was good.
We get off to a good start, but I knew I couldn't run with a good pace for a long time.
I was actually worried before the race, because after yesterday's crash and straining my shoulder in practice, I didn't think we'd be able to finish.
Once I saw that the top ten wasn't impossible, I just pushed as hard as I could, and I was able to make it.
I just want to thank the guys for doing everything they could to make the bike easier to ride, and I was happy.
We finished the first race, and that's the most important.
" Aleix Espargaró – 11th "Obviously we always want more, and we've been left wanting more tonight.
We were hoping to fight against some of the MotoGP riders.
The thing that made that so tough was that we CRT riders lose a lot of distance on the straight and have to take risks on the corners.
I took advantage of a mistake by Spies to pass him, then I pushed like crazy and I held on for a bit, but eventually he overtook me again at the end of the straight.
Realistically, we have to be satisfied with our result.
We have every reason to be very happy, at a circuit as long as this, with a finish just 49 seconds behind the winner.
It is quite an achievement.
Clearly, we have taken a huge step up from last season.
We could not have started better here, and I am particularly pleased that we have solved a lot of our chattering problems.
We leave here as leaders of the CRT standings, so it was 'job done'.
" Randy De Puniet – 12th"If on Thursday, after the first practice session, I had been told that I would end the weekend as well as I did, then I would have been happy.
Throughout the weekend, mainly yesterday, we improved our confidence issues with the front end.
Today I had a good feeling during the first three parts of the race, I could stick with my teammate Aleix and, although he escaped slightly, I could reel him back in.
However, with eight laps to go I started having problems with the left handers, as I just couldn't turn into them.
Later, with eight laps to go, I started to have chatter problems and lost almost two seconds per lap.
It seemed like the air intake had come unstuck, which impeded me from turning the bars and led to a lot of bouncing.
It's a shame, as I could have stayed with Aleix throughout if not.
We have to think positive -at least I was able to complete the race and was also the second best CRT rider.
Despite this setback, we had a very consistent race.
"Claudio Corti – 16th"I made a really good start and was convinced of being able to have a race pace of 1´58.
I was very motivated and determined to stay close to the Aprilias and fight with the other FTRs.
Just after the start I managed to take some positions but my eagerness to be close to De Puniet caused me to go long on the first turn.
While coming back in I must have damaged the front rim with the curb and caused me to have vibrations.
A real shame because I was convinced of being able to have a good race.
We had a few problems from the tenth lap, a problem that we have had throughout the winter and the time has come to solve it.
We can do better; we have the potential both in terms of the bike and as a team.
This is only the first race and we have already gotten really close to the points.
"Bradley Smith – DNF"It is frustrating to crash out of my first MotoGP race so early because I need to be gaining all the experience I can.
We changed the bike for tonight and the bike was much better on corner entry.
Unfortunately I lost the front at Turn 7 and I was down.
I'd had a couple of warnings and I will know for the future that I am close to the limit when that happens.
There are a lot more positives than negatives to come out of this weekend but I can't deny it would have been great to start the year with a top 10 finish.
We move onto the next race in Austin where the goal again will be to build up my experience and learn more about the bike.
"Stefan Bradl – DNF "Since the beginning of the race I was not enough confident with the front tyre feeling and I felt the same issue we suffered on Friday; probably even worse.
We felt not so bad in the warm-up session as I was lapping consistently fast.
Unfortunately in the race I could not push over the front and could not do anything to improve my pace.
Rossi passed me and I was not capable to follow him because of this front issue as I was losing the front in every corner.
Honestly I have not made any mistake so I can not explain exactly why I crashed.
We will investigate checking the data together with my technicians".
Bryan Staring – DNF "I am disappointed because I didn't want to finish my MotoGP debut in this way.
We made progress throughout practice but then I ruined it all with a stupid crash.
I am disappointed for myself and for the team, who have helped me out so much.
Hopefully I can make up for it in America.
"Colin Edwards – DNF"We made a change just before the race, went a little bit harder on the front forks spring and the bike was fantastic.
It did everything right tonight.
I started the race feeling confident and tried to heat up the clutch to get it to slip and it didn't slip at all so then I had to readjust and lost positions.
The start was terrible, saw the guys in front of me and started to make some moves.
I saw Barbera and Hernandez there and by the time that I got around they had pulled a little bit and managed to come back at them but with seven laps to go I had an issue in turn 10 and I shift down to fifth and it would come back to forth so I would have to shift again and it either broke the front sprocket.
I was lucky the chain didn't lockup the wheel.
Thanks to my team, my bike felt good today, we were just unlucky.
"