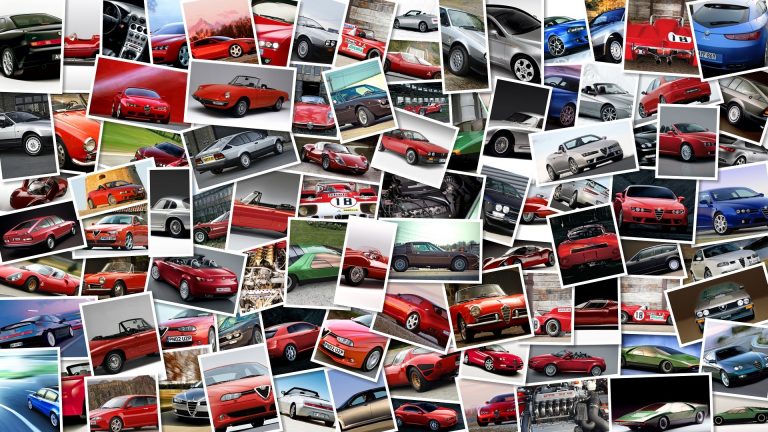 There is plenty of excitement going on at Piaggio these days, with the release of the brand new MP3 Hybrid.
Those who see themselves cruising Rome on a scooter can now also do it knowing they're respecting the environment and going easy on the pocket.
While Piaggio is talking "revolution", this is more of an evolution on the road to economical and environmental urban motoring.
Telling figures though, are a comparison of the hybrid scooter with other vehicle options.
The MP3 hybrid in electric mode has no emissions whatsoever.
In combined mode, CO2 emissions are a mere 40 g/km and fuel consumption is such that you can get 60 km off just one litre of petrol.
A generic fuel driven scooter produces about 90 g/km of CO2 emissions, the environmental benefits are clear.
See after the jump for the full press release from Piaggio on its new pride and joy, and see the full MP3 gallery to see the style of this innovative model.
There is currently no news regarding pricing and availability, but we're keen to see this hybrid scooting around the streets of major cities in the future.
The Piaggio Group presents the MP3 Hybrid, the world's first hybrid scooter and a vehicle destined to revolutionise urban mobility.
This is not just a "scooter with two powerplants", but a highly advanced vehicle supplements a low environmental impact conventional internal combustion engine with a zero emissions electric motor, summing the advantages of the two units.
Adopting uniquely exclusive technology – this is the first vehicle in the entire automotive sector using lithium ion batteries, which can also be charged from the mains – Piaggio Mp3 Hybrid reduces both fuel consumption and carbon dioxide emissions by more than 50%, complementing the already enviable attributes in terms of technology, safety and rider enjoyment that make the Piaggio Mp3 – the revolutionary three-wheeled scooter – such a hit.
Piaggio MP3 Hybrid makes hybrid technology accessible to everyoneScooters have come to symbolise urban mobility: it is the ideal tool for carving easily through the congested traffic of the big city, but also the perfect vehicle for enjoyable weekend excursions.
In recent years, however, the need to reduce harmful airborne emissions has led to the creation of ever larger restricted traffic areas.
Often, even scooters are prohibited from accessing these areas.
Electric vehicles were created in response to this which, thanks to their zero emissions powerplants, are allowed everywhere.
Both internal and electric units have their own advantages and drawbacks.
In many cases, however, the advantages of one compensates for the drawbacks of the other: on the one hand, internal combustion engines offer generous range, power and flexibility, but are penalised by their exhaust emissions (in spite of today's strict Euro 3 regulations); while on the other, the zero emissions and impressive standing start acceleration of an electric motor come at the cost of limited battery range and top speed.
With the Piaggio Mp3 Hybrid, you no longer have to choose between performance and ecology, between a vehicle for accessing the city centre and one capable of longer journeys, even beyond the city limits.
Mp3 Hybrid is powered by a revolutionary hybrid drive system developed first by the Piaggio Group for a two-wheeled application and combining the advantages of a petrol engine with those of an electric motor.
The Hybrid solution does not simply offer two separate power choices, but also integrates them into a single sophisticated system combining the power of the internal combustion engine with the extraordinary environmental advantages of an electric motor.
Mp3 Hybrid is fun and safe on the open road, where it shows off the superior dynamic capabilities of the Piaggio Mp3, but can also access restricted traffic areas:two scooters in one, for safe, simple, economical and fun mobility.
Piaggio MP3 Hybrid now makes hybrid technology accessible to everyone, offering the possibility of environmentally friendly mobility to an ever larger user base.
Two drives in oneThe Piaggio MP3 Hybrid incorporates a "parallel" hybrid drive in which a combustion engine and an electric motor are mechanically and electronically linked and simultaneously supply power to the wheel in perfect synergy.
In this integrated internal combustion/electric powertrain, the internal combustion engine – the petrol engine – works like a normal catalysed four stroke unit, offering excellent performance, low emissions and a large range.
An automatic transmission, electric starter and the innovative Ride-by-Wire, electronic accelerator system, adopted for the first time ever on a scooter, ensure the sparkling performance and twist-and-go usability you expect from a scooter both in the city and on the open road.
But as well as giving the scooter its impressive performance, while it runs, the internal combustion engine also recharges the batteries used to power the electric heart of the vehicle.
However, the symbiotic relationship between the two powerplants of the Piaggio Mp3 Hybrid does not end here: whenever the rider calls for particularly brisk acceleration, such as when setting off from a standing start, for example, the electric motor kicks in, supplementing the petrol unit to provide up to an 85% boost in performance, offering more immediate and responsive pickup during the first few metres – which is precisely where it is most needed in city use.
Through the "Ride by Wire" power control system, the on board electronics (VMS – Vehicle Management System) decides how much power to draw from the petrol engine and the electric motor in relation to the effective operating conditions to optimise both performance and consumption.
This synergy between the two powerplants, achieved with integrated electronic management, does not only offer better performance but also reduces fuel consumption – the Piaggio Mp3 Hybrid can return up to 60 Km/l, compared with an average of 26 Km/l for petrol scooters with mid sized engines – and CO2 emissions, at just 40 g/Km compared with 90 g/Km for a conventional internal combustion engined scooter (figures for the Mp3 Hybrid calculated considering 65% use in hybrid mode and 35% use in electric mode).
Hybrid is more than just another hybrid system: where other scooters have to stop, Piaggio Mp3 Hybrid keeps on going swiftly and quietly, as it can also run on electric power alone.
Simply press the button on the handlebar to disengage the petrol engine and turn Mp3 Hybrid into a totally ecological scooter, a zero emissions vehicle that can circulate freely in areas restricted to internal combustion engines.
Press the button back again to enjoy the benefits of extended range: the petrol engine wakes up again and resumes its role as the vehicle's primary power plant, charging the batteries while riding in areas open to normal vehicle traffic.
The rider can switch between the full electric and hybrid mode even while on the move, by simply selecting the desired mode by pressing and holding the "Hy Tech" button for a few seconds.
Once in the garage, plug-in technology lets you recharge the batteries from the mains, using the battery charger built into the on board electronics.
This further reduces running costs, as electricity is a far cheaper energy source than petrol.
The electric motor also offers the Piaggio MP3 Hybrid an ultra-quiet reverse mode, which is handy for parking and for manoeuvring out of tight spaces.
Technology at the turn of a switchThe Piaggio MP3 Hybrid uses extremely innovative, avant-garde technical solutions but remains incredibly easy and intuitive to use.
In addition to the normal controls, a special selector also lets the rider choose from four operating modes for the vehicle: with two hybrid and full electric modes (including reverse).
MP3 Hybrid manages the power delivered from the petrol and electric units with a Ride-By-Wire system: the torque requested by the rider via the throttle and brake is processed by the integrated electronic management system which, on the basis of a number of parameters (such as battery charge, for example), splits the power delivery between the power plants.
When decelerating and braking, the management system recovers energy and accumulates it in the battery; – energy which is wasted in normal vehicles.
The hybrid modes (Hybrid Charge for maximum battery charge, and Hybrid Power, for maximum performance) have been conceived to allow the user to manage and optimise performance, consumption and battery charge capacity.
In full electric mode, Hybrid fully disengages the petrol engine to turn into a silent, electric vehicle with zero exhaust emissions.
The reverse mode, which uses the electric motor, is particularly useful when parking.
Ride-by-Wire control not only enables the system to manage the combined power delivery of the two powerplants as effectively as possible, but also "forces" the petrol engine to operate at maximum efficiency, reducing specific fuel consumption and offering significant advantages in terms of reduced fuel consumption and emissions.
So much technology hidden out of sight.
Visually Piaggio Mp3 Hybrid is identical to the conventional engined version it is based on: and offers the same safety features and rider enjoyment that make the Piaggio Mp3 family such a hit.
Piaggio MP3 Hybrid is the first vehicle in the world to combine plug-in charging from the mains with lithium ion batteries which – with their superior energy density and reliability – offering higher performance, greater lightness and increased longevity than the technologies currently in use.
The battery pack, with integrated control electronics, is hidden away in the compartment under the saddle, which still has enough room to accommodate a helmet and other objects.
An indicator integrated into the dashboard lets the rider keep a constant eye on the battery charge level.
The vehicle is charged easily from the mains with a normal electrical cable, plugged into the relative socket with the panel switched off.
The full charge cycle takes approximately three hours , although 85% charge is achieved in just two hours.
Exclusive looks and the same practicality as alwaysVisually, Piaggio MP3 Hybrid differs from the conventional version with specific trim details and also with a number of functional elements, such as the transmission housing, which also accommodates the electric motor.
The exclusive pearl white colour scheme is offset by the elegant two-tone saddle, offering plenty of comfort for both rider and passenger, which echoes the paintwork of the plastic shield back plate elements.
The instrument panel includes the battery charge indicator, while a centre panel accommodates the hazard warning light indicator, the on board computer button and the light indicating when the vehicle is connected to mains electricity to charge the batteries.
Two new buttons have been added to the familiar controls: on the left is the new horn, which is vital for warning others of the vehicle's presence when gliding silently in electric mode through restricted traffic areas, while on the right is the "Hy Tech" button, which allows the rider to select between the four different operating modes.
The new Piaggio MP3 Hybrid offers all the same qualities in terms of safety and rider enjoyment as the MP3 family.
This means impeccable road holding, braking and stability in all road conditions thanks to the two front wheels and the exclusive quadrilateral front suspension layout.
As with all the other models in the MP3 range, the Piaggio MP3 Hybrid also boasts an electronic front suspension lock system, which allows the rider to stop the vehicle without needing to put his or her feet down and park without using the stand.
As with all MP3 models, the suspension lock is released by pressing the button on the handlebar or by simply accelerating off, whether in "Hybrid" (Power and Charge) or "Electric" mode.
Piaggio MP3 Hybrid – Technical SpecificationsInternal combustion engine capacity 124 cc (bore x stroke – 57 x 48.
6 mm)Thermodynamic cycle Otto cycle – 4 strokeValve gear Single overhead cam, four valvesCooling system LiquidIgnition system Inductive discharge digital electronic ignitionHybrid powertrain power 11 kW (15 CV) at 8,500 rpmHybrid powertrain torque 16 Nm at 3,000 rpmElectric motor Synchronous brushless permanent magnet motorPower supply voltage Three-phase alternating currentElectric motor control Digitally controlled inverterElectric motor cooling system AirElectric motor power 2.
6 kW (3.
5 CV)Electric motor torque 15 NmDrive modes 4 modes: 2 hybrid, 2 electric (including reverse)Battery charge modes During braking and deceleration on the move, and from the mains (battery charger integrated in on-board electronics)Traction batteries Lithium ion batteriesTransmission Variator with centrifugal and torque controlEngine control system Ride-by-Wire with closed loop fuel injection systemExhaust Catalytic converterChassis Double cradle in high strength tubular steelFront suspension Articulated quadrilateral consisting of four aluminium arms sustaining two steering tubes, and pull rod suspension geometry with offset wheel axleRear suspension Two dual action hydraulic shock absorbers with adjustable spring preloadFront brake Two 240 mm Ø stainless steel discs and floating calliper with two 30 mm Ø pistonsRear brake 240 mm Ø stainless steel disc and calliper with horizontally opposed 30 mm Ø pistonsFront wheel rim Die-cast aluminium alloy 12″ x 3.
00Rear wheel rim Die-cast aluminium alloy 14″ x 3.
75Front tyre Tubeless 120/70-12"Rear tyre Tubeless 140/60-14"Length/Width 2,140 mm / 760 mmWheelbase 1,490 mmSeat height 780 mmFuel tank capacity 12 litres (including 1.
8 litre reserve)Consumption (2/3 of cycle in hybrid mode – 1/3 in electric mode) 60 km/lCO2 emissions (2/3 of cycle in hybrid mode – 1/3 in electric mode) 40 g/KmEmissions compliance Euro3