A new collaboration in order to revolutionize the entire rubber industry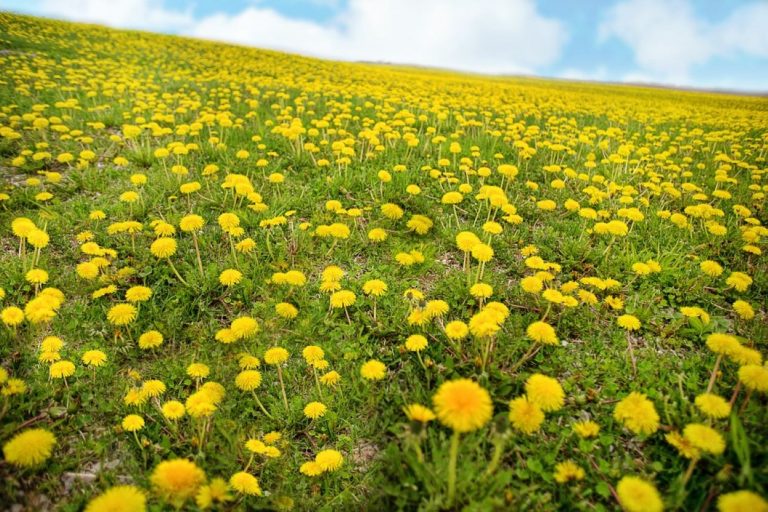 Bridgestone is one of the most important tire manufacturing company. Some years ago, it reported that researches conducted by its Bridgestone Americas operations indicated that the Russian Dandelion could become a renewable source of high-quality, tire-grade rubber.
Dandelions: the revolution of the rubber industry
Dandelions are those pretty yellow wild flowers who delight children. Almost everyone, at least once time in their life, will have blown their seeds.
If you have ever picked a dandelion you known that it leaves a sticky sap on your fingers and it's that sap could revolutionize the entire rubber industry.
Moreover, Dandelions also represent a valid help against the pollution. These flowers are cheaper to grow than a rubber tree (that takes six years of growth before being able to be tapped). They also grow everywhere and in all climates, which could leave the already endangered rain forest ecosystem alone.
Bridgestone's collaboration in Russian Dandelion project
Bridgestone Americas was one of several collaborators taking part in the Russian Dandelion project. It was led by PENRA, Program for Excellence in Natural Rubber Alternatives. Moreover, the project was based at the Ohio State University's Ohio Agricultural Research and Development Center.
The tire maker's specific role in the project was to scrutinize the performance of the rubber produced by using natural rubber extracted from Russian Dandelion.
Dr. Hiroshi Mouri, the president of Bridgestone Americas Center for Research and Technology talked about the collaboration. He said: "We know that there are more than 1,200 types of plants from which natural rubber could in theory be harvested, but finding one that could practically produce the quality and amount of rubber needed to meet the demands of today's tire market is a challenge." The president also added it had been a long time since the company had invested substantial resources to finding sustainable alternatives for the natural rubber needed to manufacture tires and other high-quality rubber products. For this reason, they were excited about that game-changing discovery with the Russian Dandelion.
Company subsidiaries conducted additional testing on Russian Dandelion-harvested natural rubber at technical labs in Akron and Tokyo during the summer. They followed larger-scale testing in 2014.
Finally, the development came on the heels of a report in March 2019. It outlined a project involving Guayule, a shrub native to the Southwestern U.S. and northern Mexico. It was approved as an alternative to natural rubber harvested from rubber trees, which are also known as Hevea trees. For that project, the tire maker Bridgestone established a pilot farm and it constructed a rubber process research center in the Southwest.
Both the Russian Dandelion and Guayule have almost identical qualities compared to natural rubber harvested from the Hevea tree. This one remains currently the primary source for the natural rubber used in tires.