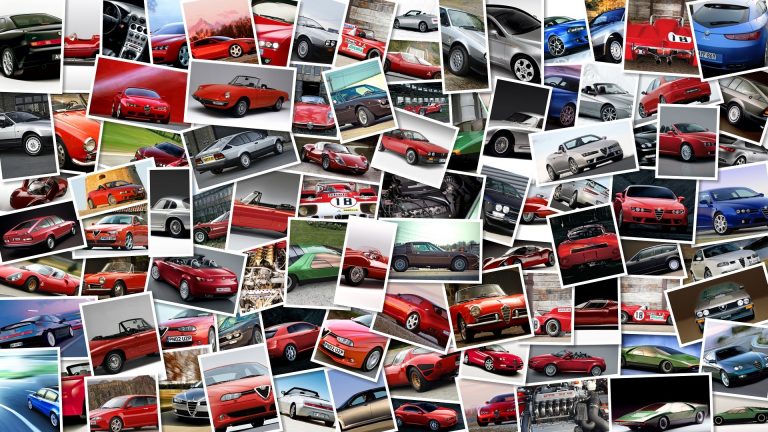 We've had the opportunity to test ride the 2012 Suzuki V-Strom in Croatia with our guys from Motoblog.
it, and here are our riding impressions of the new Suzuki adventure bike.
Since it was first leaked, our Italian colleagues have been friendlier towards the new bike than the views expressed on other English websites about the new V-Strom.
They view it in an overall context of what the first V-Strom meant when it was first released and that is our caveat to our test ride should it sound overly positive compared with what else you might read on the net.
The Suzuki V-Strom 650 ABS first appeared on the market in 2003, following the footsteps of the bigger 1000cc which had appeared about a year earlier.
Over the years the V-Strom has emerged as bike appreciated by all sorts of different riders for its riding dyanmics, the right balance between comfort and a sporty ride, and because it struck the right chord between practicality, fun riding, versatility and a reasonable price.
The Suzuki V-Strom found its success through word-of-mouth rather than any particularly competent or fancy marketing campaigns.
You only needed to try to one to be convinced that it was a steady, practical bike.
Something was still missing, though – more youthful, sparkly looks for instance.
A slimmer, sportier profile and less heavy plastic would have helped.
Still, the V-Strom has always been one of the best sellers in its segment and finally in 2011 Suzuki has decided to update the V-Strom.
Suzuki V-Strom test ride live pics The new 2012 V-Strom is based on the "Comfortable Adventure Tourer" concept, with improved engine performance.
The focus has been to increase the versatility of the current bike, with greater attention to ride comfort, better aerodynamics and a more complex design.
With a view to what an adventure bike should be in 2012, Suzuki has also concentrated on improving fuel consumption and emissions for better range and lower impact on the environment.
DesignThe design has perhaps undergone the most changes in the creation of the new V-Strom, with new plastic and frame components intended to appeal to the needs of the modern motorcycle buyer.
After all, Suzuki is rebuilding what is nearly a ten-year-old bike.
The front beak now seems to have cemented itself on any maxi-enduro bike on the market (although the V-Strom's is far less pronounced than competitor models), and Suzuki has left the fairing off for a naked look.
In both a design but a functional purpose too, the front and side aerodynamic features have been improved, and the front of the bike has been modified to help hot air flow from the engine, and better protect the rider while improving engine cooling.
Suzuki has included a more ergonomic design to the seat and tank area, and the tank cover has a modified shape for better comfort.
The handlebars have an optional heating system, and the instrument panel has new LCD features and better visibility.
The accessories for the new V-Strom have been designed to be more adventuristic and less urban and should provide a range of practical options for touring.
TechnologyThe new V-Strom engine has better torque at low and mid revs thanks to modified camshafts.
The classic V-Twin feel is there, and the torque at lower and mid revs easily carries through to powerful performance at the higher rev range.
The new motor easily runs to maximum revs and shows its performance in just about any riding situation – from hilly passes, to highway cruising and urban traffic.
The clutch has been improved, and so has the engine sound which now sounds like a more quality motor.
Fuel consumption has been reduced and with that Suzuki has also chosen to down-size the fuel tank, now lighter and more compact.
Thanks to that the V-Strom has a sportier and lighter look, and is also more agile and dynamic to ride.
It's an overall more satisfying package and Suzuki will need that if it's to compete with some of the new, quality entries in this segment.
Bore and stroke (81 mm by 62.
6 mm) are the same as the current V-Strom 650, the engine has new cylinders, pistons and piston rods.
The new motor has a new, smaller combustion chamber and new valves (31 mm for intake and 25.
5 for outlet).
The valves have also been angled differently, and modifications to the camshafts and drive shafts have been made.
Suzuki is using its dual throttle valve technology from the current model, but the valves have been treated with Suzuki's "Composite Electrochemical Material" to update them to a new generation.
The new camshafts contribute to the improved torque at low engine speeds, and single valve springs have substituted the double springs to decrease the number of suspended components in the engine.
The secondary throttle valve maintains a perfect speed based on the riding conditions and is managed by the ECU engine control unit.
Information is sent to the ECU by the throttle opening sensor (TPS) which monitors the gear selection (GP) and rev range (CKP).
The ECU also calculates the optimal opening of the secondary throttle through a STPS sensor.
The clutch feel has been improved through an external leverage camshaft system, which also contributes to a trusty, immediate response of the clutch and a better ride experience.
Finally, the exhaust outlets have been moved forward and into the bike, so that they now stick out less and sit closer to the seat.
The various luggage accessories have now been made from fibreglass and not aluminium to reduce weight.
PracticalityThe height of the front windshield of the bike can be adjusted in three positions: standard, 24mm high (and 8 mm back), or lower by 18mm and forward by another 18.
This gives the rider better choice in riding style and conditions, and is complemented by an adjustable seat and suspension set-up.
The new V-Strom seat is 15mm higher than the old one, and provides a more natural riding position with better control.
Optional extras include a lower seat (20 mm lower than the standard) or a 20-mm higher seat than the standard fit, with the same finish.
The radiator system has been modified to improve engine cooling and to protect the rider's legs from the air coming out of the motor.
The exhaust has been designed with a silver silencer and has been made so that the luggage components can be easily installed around it.
Rubber strips on the top box and storage units and an antislip finish mean that other bags can be easily hooked on and won't slide around.
In the seatWe took the new Suzuki V-Strom into the hills around Split for a more dynamic ride.
It's an exciting road to be on and can really test a bike with plenty of descents, corners and some nice scenery.
We went out with Simon Crafar (ex-MotoGP and 500GP rider) who accompanied us on the test ride.
The V-Strom has a very natural riding position which has improved comfort and much better wind protection thanks to the adjustable windshield.
It's also quite a sporty ride, though, and you can easily hunch over into corners for a fun ride.
The 19-inch wheels at the front give great traction and balance, and it feels like a safe ride.
The clutch is soft and easy to use, and the gear change is quick and precise.
On tighter corners, second gear is enough to pull out without feeling any drag, and the torque distribution is smooth and constant.
In fact, this is what we liked most about the new V-Strom engine – you never feel as though the torque has switched off then on again and gear changing is really very smooth.
The sixth gear functions like an over-drive and when riding longer straights or on the highway, it keeps fuel consumption down.
The V-Strom ABS brakes are highly efficient and we can't help wondering if the ABS function wasn't there, what might happen.
The bike won't rip your arms off for its power, but you can get up to 10,400 revs.
The range from 3,000 up is very good and there's no difficulty in kicking off again after stopping because you feel no real drag.
We tried the windshield in its different positions and while it's easy to move, you need a special key to do it.
We also tried the V-Strom with its various touring and adventure accessories.
We tried three different luggage attachments which are easily installed but they do make themselves felt when riding and some work adjusting the rear shock is required.
All sorts of accessories are available from the different seat heights, to the heated handlebars (chunkier compared to the standard ones), central stand, reflective tank cover for touring etc etc.
The instrument panel is pretty standard, apart from a temperature guage which lights up with a snowflake in icy conditions.
The 2012 Suzuki V-Strom price at 8,400 euros isn't official yet, but it shouldn't go over that figure.
Colours on offer are white, black and orange.
Despite some of its style faults, overall we liked this new V-Strom and think it could be versatile for city or holiday riding and fun for some soft offroading.
In short, it's a 360-degree bike.
What we likeWe like:Comfort, stability and fun at a reasonable price.
A flexible, smooth engine with a fun but safe ride.
We don't like:The weighty luggage set to get used to.
The adjustable windshield which uses the key to adjust it, meaning you must be parked and dismounted.
Our little anecdoteOur test was done by Mario Lega, 1977 250cc world champion, who found himself in group 2 of the Suzuki test groups.
These are his words on meeting Simon Crafar:At 7:30 in the morning, outside the Meridien Hotel in Split, in front of a splendid sea, the new Suzuki V-Stroms, all white, are lined up.
After the usual briefing and introduction of the test guide riders who will take us on the test, I find myself in group 2 when a big guy with a tough air, tall and muscly with a familiar face comes over.
I couldn't figure out who he was at first, but then he comes up and says "my name is Simon…", and now I know who he is.
"Simon?" I stammer.
Shit, it's really Crafar, the legendary New Zealander from the SBK, the guy who even rode with Yamaha in the 500 class.
I pretend like I recognised him straight away and say "I'm Lega, Mario Lega (a little 007 is always good), world champion etc etc.
" Simon widens his eyes and then hugs me like an old friend, as if we'd always known each other "Mario, nice to meet you" and I think "no kidding?!"We started talking about the New Zealand riders from my time: Stewart Avant moved to Lugo in Italy (my town) in 1975 and Mike Sinclair, his mechanic, who became technical boss in Suzuki and Yamaha.
But then we have to head off and so we promise to catch up at lunch.
Lunch was very quick because we had to get back to the airport, and I'm about to get back on my bike when Simon calls me and says: "Mario, wait a minute".
He went over to the tent where all the Suzuki organisational staff were, including the Japanese engineers, V-Strom builders and others.
He gathered everyone together and said: "Excuse me, your attention please.
I'd like to let you all know that among us today is the 250cc 1977 world champion and I'd like to introduce him.
"I was embarrassed but moved by his spontaneous gesture, being among friends and reliving the times when racing against each other meant friendship, not hate and rivalry like today.
Thanks from the heart, Simon!Technical Specs2012 Suzuki V-Strom 650 ABSEngineType: four-stroke, water-cooled, DOHC, 90° V-TwinCylinders: 2Bore and stroke: 81.
0 mm x 62.
6 mm (3.
2 in x 2.
5 in)Capacity: 645 cm3Compression ratio: 11.
2 : 1Fuel: Suzuki fuel injectionIgnition: ElectricLubrification: carter oilTransmissionClutch: MultidiscSix speedsPrimary transmission ratio 2.
088 (71/34)1st 2.
461 (32/13)2nd 1.
777 (32/18)3rd 1.
380 (29/21)4th 1.
125 (27/24)5th 0.
961 (25/26)Top 0.
851 (23/27)Final transmission 3.
133 (47/15)Transmission chain RK525SM0Z8Weight and dimensionsLength: 2290 mm (90.
2 in)Width: 835 mm (32.
9 in)Height: 1405 mm (55.
3 in)Wheebase: 1560 mm (61.
4 in)Height from ground: 175 mm (6.
9 in)Seat height from ground: 835 mm (32.
9 in)Chassis:Front: telescopic forkRear: hydraulic adjustable rear shockFront wheel travel: 150 mm (5.
9 in)Rear wheel travel: 159 mm (6.
3 in)Steering: 40° (right & left)Steering range: 2.
7 m (8.
9 ft)Front brake: 310 mm double discRear brake: 260 mm discFront tyre: 110/80R19M/C 59H, tubelessRear tyre: 150/70R17M/C 69H, tubelessPrice: €8,400