Not only have councils decided against curb-side smoking, but they are also working in the direction of banning it near hospitals, schools and parks.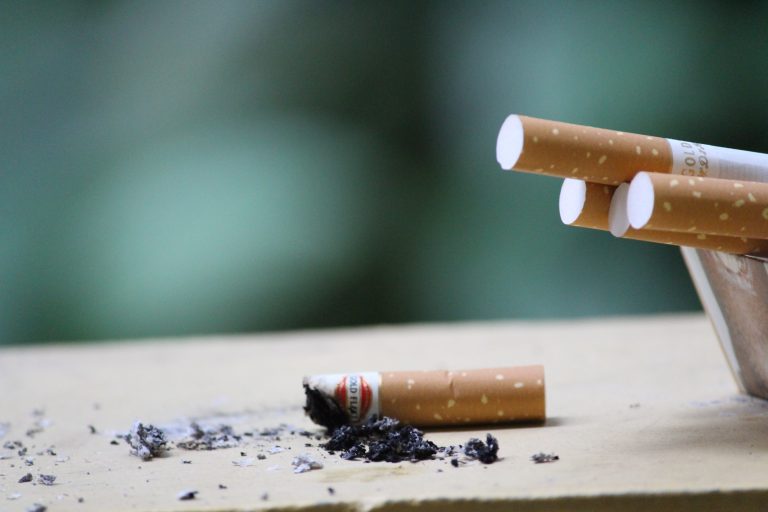 Six more councils in the UK have decided the ban smoking outside pubs and restaurants. Venues with outdoor seating will no longer allow patrons to smoke at the curb or at their seats in counties including Newcastle, Durham and Manchester City Councils.
A Smoke-Free England by 2025: Smoking Ban in full swing in six more regions
While places like Gateshead council don't have official policies to that effect, pavement cafes must still ban smoking at curbsides. Northumberland and North Tyneside counties have also started discouraging smokers from curbside smoking and are on their way towards policy change.
Smoke-Free by 2025
Not only have councils decided against curb-side smoking, but they are also working in the direction of banning it near hospitals, schools and parks. They will also be discouraged from smoking inside their cars or while driving.
Smoke-Free Areas
As the government moves to make the country smoke-free in less than a decade, their strategy is to provide dedicated smoke-free areas, where non-smokers can feel 'empowered'. This means stopping smokers from cultivating smoking habits at work, offices or factories.
"2/3rds of the public want to go smoke-free"
"It is not like this is not on anyone's radar. People complain a lot that if they go outside, they have to sit among smokers.", says Deborah Arnott of ASH (Action on Smoking and Health).
"It's right for councils to consider where it's still acceptable to smoke, two-thirds of the public already believe there is no place for smoking where we eat and drink. Removing smoking from places where we socialise, congregate, eat and drink will contribute to the cultural change needed to make smoking obsolete."
"But no one measure is going to end smoking in the next decade. To do this we need further regulation and, crucially, funding for the support England's 6 million smokers need to quit."
Smoking worse than COVID
In a startling revelation, Chris Witty, England's Chief Medical Officer (CMO) stated that smoking had claimed more lives than COVID in the previous year.
"Smoking is gradually drifting down over time, but it is still a very major cause of mortality. The standard estimate is that it causes over 90,000 deaths every year. So, this year and last year, it is likely more people will have died of smoking-related disease than Covid."
"Persecution not Protection"
This is the chant of those that oppose the move. Other than smokers, its pub owners that will bear the brunt of these changes.
Emma McClarkin who leads the British Beer & Pub Association said, "The pandemic has been the worst period our pubs have ever had to endure – months of closure followed by periods of severely reduced trading. We would encourage all local authorities to work with the sector in helping us get back on our feet, not burdening us with more red tape at the worst possible time."
The director of Forest (Freedom Organization for the right to enjoy smoking) said that it wasn't the government's business if people smoked. "It's no business of local councils if adults choose to smoke, and if they smoke outside during working hours that's a matter for them and their employer, not the council." With 6.9 million smokers in the UK, the smoke-free by 2025 campaign has a long way to go before it makes a dent in the numbers. For counties, if less than 5% of their population smoke, they consider themselves smoke-free.