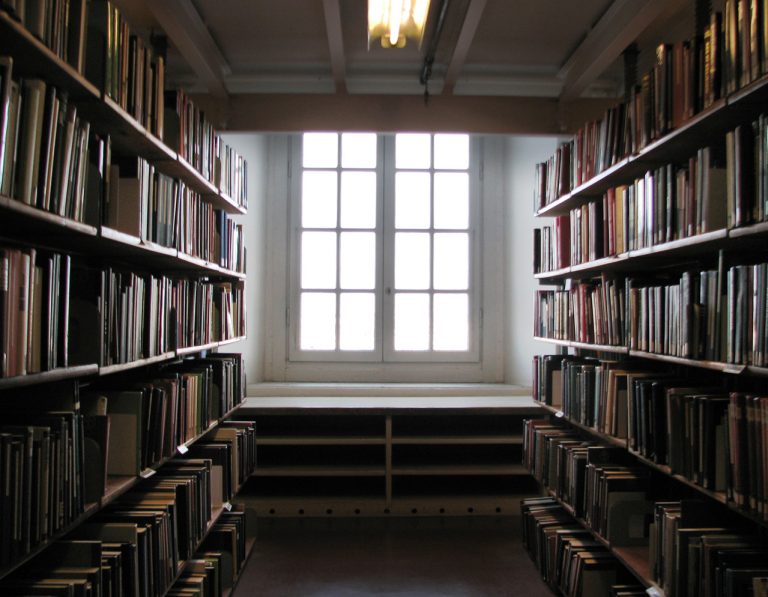 Casey Stoner took the top spot in today's half day of testing at Valencia (to make room for the Ferrari Festa) with a best time of 1.
31.
899, that bettered Jorge Lorenzo yesterday's top spot that was 1.
31.
939.
Dani Pedrosa was second, continuing to get used to his Ohlin forks.
Only 12 MotoGP riders were on track today with all the Yamaha riders having packed up yesterday as did LCR Honda's Randy DePuniet.
Nicky Hayden has been having positive tests, was third, but the Kentucky Kid is still one second off his Ducati team mate best time.
Andrea Dovizioso bettered yesterday's time, despite a cracked bone in his hip, as did Marco Melandri.
Team Gresini to distinguish the two Marco's having taken to calling them Tall Marco (Simoncelli) and Short Marco (Melandri)Toni Elías, who still has to been contracted with Gresini's Moto2 Team, has been testing their Moriwaki Moto2 prototype along with Shogo Moriwaki, Mamoru Moriwaki's son.
Also working with Moto2 bikes were Ratthapark Wilairot, Héctor Faubel and Scott Redding ,Axel Pons on the Pons Kalex, Joan Olivé and Kenny Noyes with Promoracing.
It seems that extra test time as been conceded for rookies, so Suzuki's Alvaro Bautista and test rider Nobuatsu Aoki will be at Estoril next week to for another three days of testing ,while Honda riders Hiroshi Aoyama and Marco Simoncelli probably take part in an extra rookie test in Sepang, just before Christmas.
Casey Stoner 1st; 1'31.
899 :"We were able to understand the bike a little better today and the fantastic weather conditions certainly helped.
It was a pleasant surprise when we got up this morning and it allowed us to work well.
I'm satisfied with this three day test and with the new characteristics of the bike, in particular the extra traction in corner exit.
It is still difficult to figure out exactly the best time to open the throttle but we're getting there and it is a case of more practice and improving the set-up.
It is nice to be going into the break in good physical shape, without any injuries to get over like in the past two years, so that we can formulate a physical training programme to be in the best possible shape for next season.
"Dani Pedrosa 2nd 1′31.
944:"We had a good day out there.
The track conditions were very good and there was a lot of grip, so we were able to improve our speed quite a lot.
My feeling with the new suspension really improved today and that was our main focus here.
It's a big change because I've been riding with Showa since 2003, so of course it takes a while to get used to something new.
We didn't spend a lot of time working specifically on adjustments with the new chassis because it was important to concentrate on one thing at a time.
At the next test in Sepang in February it will be a good opportunity to concentrate on the chassis.
My focus now is to take some rest and then prepare as best I can for 2010.
We need to start the season at full strength – in terms of me physically and the machine package.
That's what the whole Team will be working on through the winter.
"Nicky Hayden 3rd 1'32.
805: "We worked on confirming a few things today and I think we found what we were looking for.
I like the changes we've introduced to the bike, the power delivery is definitely more progressive although we still need to find the ideal setting for it.
I got my lap times down by a couple of tenths today, thanks to the new Bridgestone tyres, which are great.
I'm happy – I think we're on the right tracks and we have had three important days here that should help us make a lot of progress in the next test and close the gap to the front guys down even more.
I want to thank the team because it is never easy after a such a demanding season and a long weekend to go testing for three days.
So thanks to all my mechanics and to my brother Tommy for being here with me, and everybody working back at Ducati.
I think we can all be proud of the progress we have made this season and look ahead to next year in really positive spirits.
"Andrea Dovizioso 4th 1'32.
825:"Today we confirmed some of the setting improvements we found yesterday, and we also tested some solutions that we couldn't get round to yesterday because of my crash.
I improved my lap time and I was able to go faster than during the whole race weekend, so this is positive.
All in all I'm very confident because I could lap at 1m 32.
8 at the end of today's session, and this lap time is as good as race pace.
The stability while braking has improved and I think that we are working in the right direction, though we still need to take a step forward.
For instance, we can still improve the drivability on the exit of corners and that's something we'll work on in February.
Now, with the season over, we will have some rest.
I have two charity events coming up and then I will spend the winter with my family and friends.
We've been travelling a lot, so I like to stay at home during the winter break and get ready for 2010.
"Marco Melandri 5th 1'32.
936:"We thought we had some set up issues but in reality the issue was that we started with hard and used tyre.
Then when we put a new tyre the bike was a bit un-balanced.
Anyway we succeeded to improve my lap times and collect important data.
My target in 2010 is to be close to the podium so I hope that the new bike will work well.
Now I look forward to period of break.
"Mika Kallio 6th 1′32.
988:"And so my first year in MotoGP is officially over.
During these three days of work we could try different mix of technical solutions used during this year and we have reached a very high level of competitiveness.
I have learnt a lot this season and this also thanks to the support that my staff has given me.
Next year we will come back determined to improve our performances in the races.
"Aleix Espargarò 7th 1′33.
275: "I kept a very constant and good pace today but unfortunately, in contrast to other riders, I was unable to do the a single fast lap to reach better positions.
But it's ok, next year we will have many opportunities to improve.
My confidence with the bike has increased a lot thanks to these hours of work in Valencia: we changed the set up of the swingarm and this has given me much more grip and consequently I felt more comfortable on the bike.
I am sure that next year we will have a lot of fun.
"Loris Capirossi 8th 1.
33.
588:"We worked hard again today even though we didn't have much time available this morning.
The new stuff that has come to the test has been pretty interesting and the improvements to the engine are not too bad.
The new cowling and pipes have both made some steps and overall we have improved by a few tenths on the lap-time.
We really need to find about a second though and it makes me very upset that the rules have changed so much that we now can't test until February.
For me this does not help the championship because we need more tests to a make the bike more competitive.
We will have a new bike in February and I hope it works well straight away because I know Suzuki is working really hard – I know that because they have come here with many things.
The good thing is that I believe 100% in Suzuki and 100% in myself and my team, I will make sure my condition is good throughout the winter so I am ready for next year and I think that if we have a good bike we can be near the front.
"Marco Simoncelli 10th 1'33.
856:"Even if today I was a bit tired I had fun and the feeling improved.
Also the rhythm was not bad so I'm happy.
The confidence with the bike grows lap by lap even if I still don't feel the machine very well as I struggle in breaking in the first part of the turn and so I cannot exit fast.
So at the moment the main issue remains the breaking.
All in all the balance of these three days is positive, I worked well with the Honda technicians, they are very cooperative.
We share the same target and it's nice to work like this.
Now that the rookies test have been confirmed I look forward to know when the next test will be.
"Hiroshi Aoyama 12th 1'34.
821: "We continued working as yesterday because we want to reach a better control of the bike working step by step.
We improved lap times and I'm confident.
I changed a bit my style of braking, it was strange at the beginning but we are going in the right direction.
We still have a lot of laps to do to know and understand the bike.
Our target for next test session in Malaysia in December will be a better control of the bike so that I can brake more precisely.
"Valencia Test Day 3 Results:1.
Stoner (Ducati) 1.
31.
899 (25 di 35)2.
Pedrosa (Honda) 1.
31.
944 (38 di 38)3.
Hayden (Ducati) 1.
32.
805 (11 di 40)4.
Dovizioso (Honda) 1.
32.
825 (50 di 51)5.
Melandri (Honda) 1.
32.
935 (29 di 36)6.
Kallio (Ducati) 1.
32.
988 (29 di 39)7.
Espargaro (Ducati) 1.
33.
275 (40 di 55)8.
Capirossi (Suzuki) 1.
33.
588 (31 di 43)9.
Barbera (Ducati) 1.
33.
786 (42 di 57)10.
Simoncelli (Honda) 1.
33.
857 (27 di 35)11.
Bautista (Suzuki) 1.
34.
163 (16 di 45)12.
Aoyama (Honda) 1.
34.
821 (45 di 47)13.
Olive (Promoracing) 1.
38.
718 (36 di 37)14.
Elias (Morwaki-Gresini) 1.
39.
151 (9 di 12)15.
Noyes (Promoracing) 1.
45.
248 (2 di 2)