The fire flared up across West London boatyard on Monday afternoon and required the use of 15 engines to be extinguished.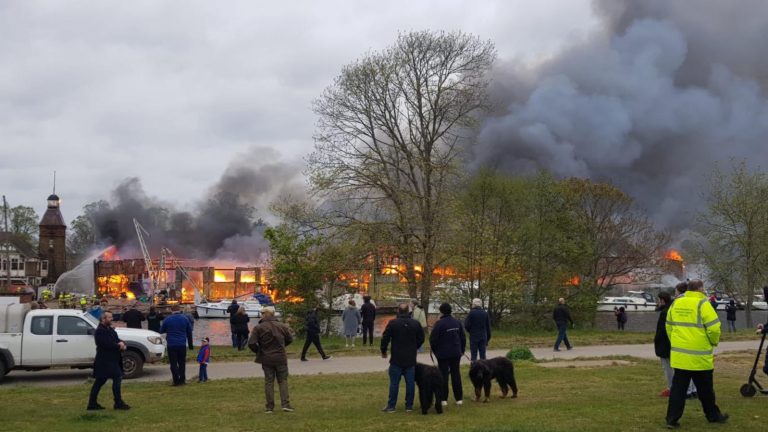 Firefighters managed to extinguish a massive blaze on an island in the River Thames in Hampton. More exactly, the fire took place on Platt's Eyot island in Richmond upon Thames, south-west London yesterday afternoon.
Blaze on Platt's Eyot island in River Thames taken under control
After the accidents recently occurred on the river, it seems impossible for Thames to find peace. Around 5.15 pm, firemen received an emergency call saying that two industrial units were on fire. London Fire Brigade (LFB) reported its control room received more than 60 calls warning about the fire.
Then, 15 fire trucks came on the spot from Twickenham, Kingston, Feltham, Heston, Richmond and other neighbouring stations. Tackling the blaze was a true challenge, since the only access to the island is via a footbridge. So, firefighters had to carry their equipment to the area on fire by hand.
They succeeded in the endeavor late on Monday night, when they finally managed to take under control the blaze on Thames island. The structures were charred by the fires, but luckily nobody got seriously wounded. One man, who inhaled, smoke was treated on site and the Lady Gay (a boat employed during the Dunkirk evacuations in the Second World War) had been lost.