Last night Prince Harry, also known as Duke of Sussex, made a surprise virtual appeareance at GQ Awards to price the OxfordAstraZeneca vaccine researchers.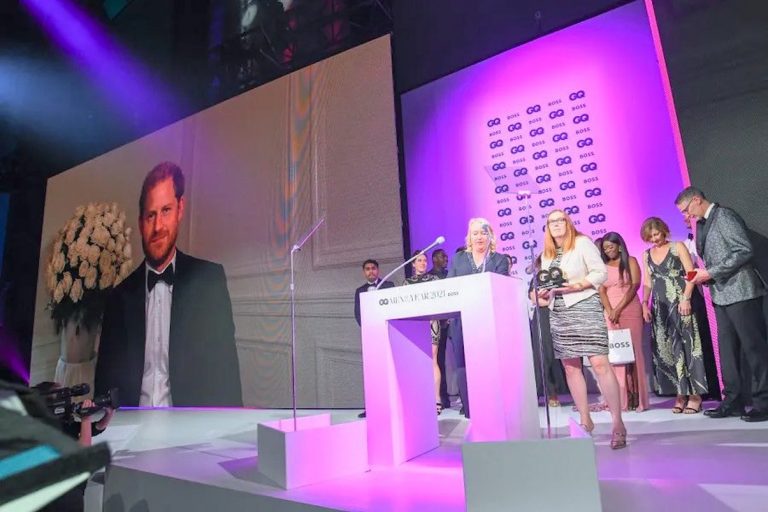 Our battle against Covid-19 is being fight with vaccines. The vaccination campaign serve to create a heard immunity. So far the campaign has proceed well, until the month of August with saw a slowdown. The reasons may be several, ranging from people on vacation to booking errors and delays or anti-vax individuals.
But toward this topic also the Duke of Sussex take stances, blaming the mass scale misinformation for vaccine hesitancy. Prince Harry took his speech at the GQ awards making a virtual surprise appearance.
For what concerns the UK, US and Europe the vaccination campaign is proceeding well, the real struggle are less developed countries. Many in developing countries not even received their first jab, and further more health care personnel is unvaccinated. As a result, variants develop putting at risk not only them but also all the work we have done. That is why governments should find a solution to vaccinate also poorer countries. A world reached heard immunity will safeguard both them and us; otherwise it'll continue being a dog swallowing its tail.
Here the full speech of Prince Harry at GQ awards
On September 1st at the GQ Men of the Year awards at London's Tate Modern, Prince Harry made a virtual appearance. His participation was to present a price to Professor Dame Sarah Gilbert and Professor Catherine Green together with all their team which worked behind Oxford AstraZeneca vaccine. Meanwhile he decided to deliver a speech to stress the importance of receiving a jab. Following, his words:
As people sit in the room with you tonight, more than a third of the global population has received at least one dose of the vaccine. That's more than five billion shots given around the world so far. It sounds like a major accomplishment and in many ways it is, but there is a huge disparity between who can and cannot access the vaccine. Less than 2 per cent of people in the developing world have received a single dose at this point. And many of the healthcare workers are still not vaccinated.

We cannot move forward together unless we address this imbalance as one. At the same time, families around the world are being overwhelmed by mass-scale misinformation across news media and social media, where those who peddle in lies and fear are creating vaccine hesitancy, which in turn leads to divided communities and eroding trust.

This is a system we need to break if we are to overcome Covid-19 and the risk of new variants.